As a Global HR Leader with over 15+ years of experience, Usha found herself looking to accelerate her career, but was STRUGGLING to represent her value during the interview process.
So, what did Usha do?
? She booked a call with our team to discuss escalating her job search process the right way
And, guess what happened next?
? Usha learned EXACTLY how to interview at the executive leadership level, and this Chief People Officer now has her DREAM JOB!
Check out Usha's AMAZING Success Story here: https://vimeo.com/657569662
If you are a Director, VP, or Executive, and like Usha, you are dealing with rejection from interviews or getting nowhere with your online applications (even though you have upwards of 20 years of experience), we want to help you succeed in your job search.
Follow Usha's lead … schedule your FREE Career Breakthrough Session now: https://go.oncehub.com/CareerBreakthroughSession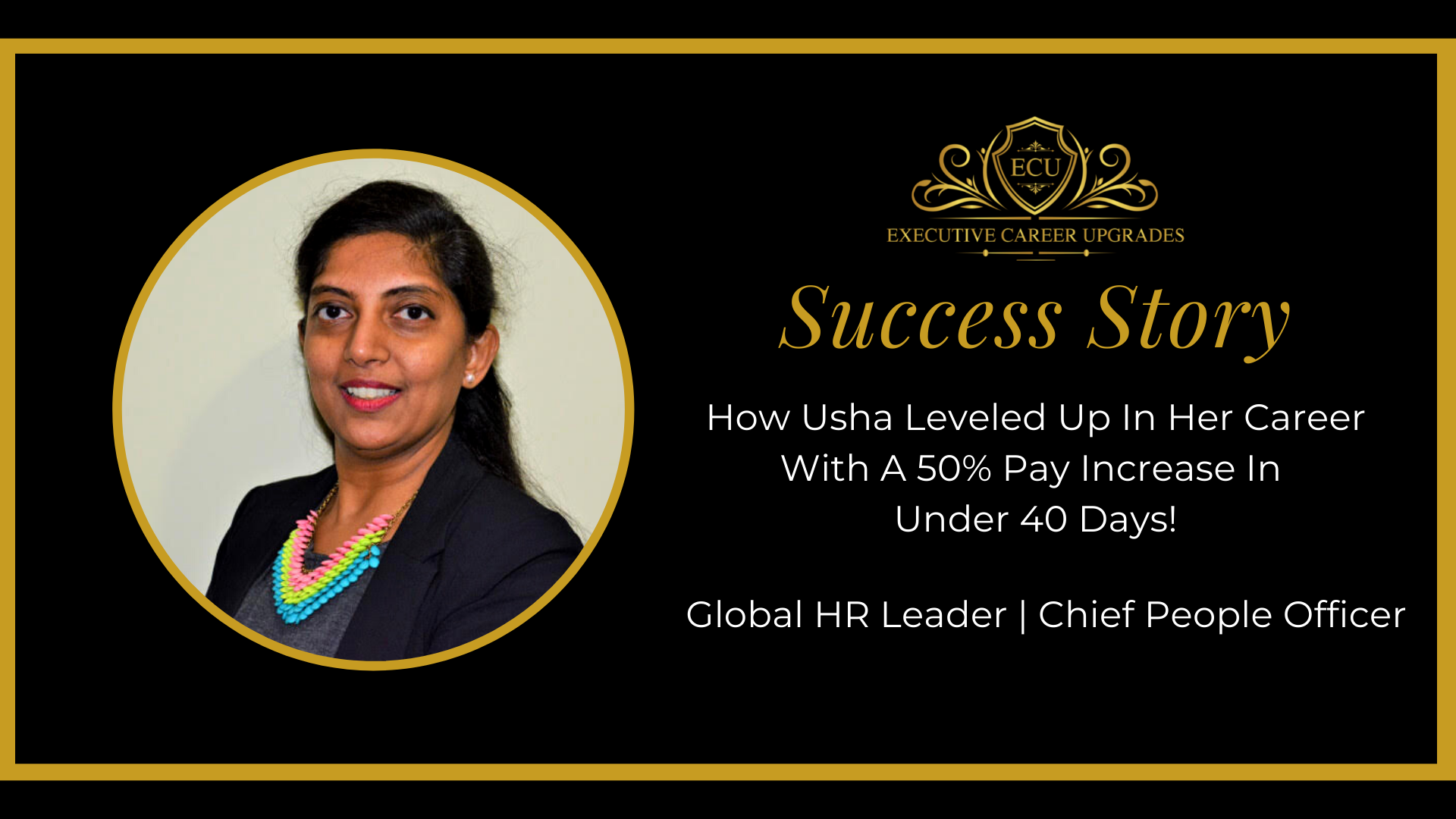 Looking forward,
Tim Madden, MBA | Executive Career Upgrades
P.S. Like Usha and so many of our clients, you are HIGHLY VALUABLE, and you deserve to be recognized for your contributions with the right position and employer. So, if you are struggling to showcase your true value in your executive career search, our PROVEN BLUEPRINT FOR SUCCESS might just be the answer.
Schedule your no-obligation Career Breakthrough Session to find out more: https://go.oncehub.com/CareerBreakthroughSession.