We help you land the job you will love.
Without wasting a ton of time talking to recruiters and relying on job boards.
The data tells us that most Executives will spend 40 to 60 hours a week at their job. The stats reveal that 85% of those Executives will spend that many hours of their week working a job they hate, according to Gallup.
Spending that much of your time — day in and day out — doing something you dislike or even hate has a profound effect on every other area of your life.
It's not uncommon for even the most successful Executives to experience burnout, overwhelming stress, anxiety about their work, and a host of other mental and physical health issues.
These issues blend into families, relationships, performance, and ultimately affect growth.
Here's the thing, you don't have to wake up knowing that you're going to do work you dislike. You don't have to be a statistic. Your work is important and should be a reflection of your values and what you want for your life.
That's why you're here. This is the place to learn how to find and land a job you love — one that enhances your life.
It's time to say NO More, and get on a path that leads to work that fulfills you.
We Help You Land The Career You Deserve
Our mission is to help Directors, VPs, Execs, and seasoned professionals targeting 6 figures or multiple six figures to land the job and money they deserve in the marketplace.
Here at Executive Career Upgrades…
We teach you the most powerful and effective job search strategies that are proven to work without wasting a TON of time.
We help you accelerate your job search and find opportunities at the best companies in the world.
Resume & LinkedIn Optimization
CONNECT TO
DECISION MAKERS
Mission Statement
Here at Executive Career Upgrades, our mission is to develop, inspire, and lead high-achieving corporate leaders to maximize their career and life potential.
We support the evolution of the corporate leader in an ecosystem that makes career expansion easy through collaboration, technology, and pushing for maximum performance.
Executive Career Upgrades is where the growth of corporations becomes accessible in a post-pandemic world. We are the last hope for the corporate world!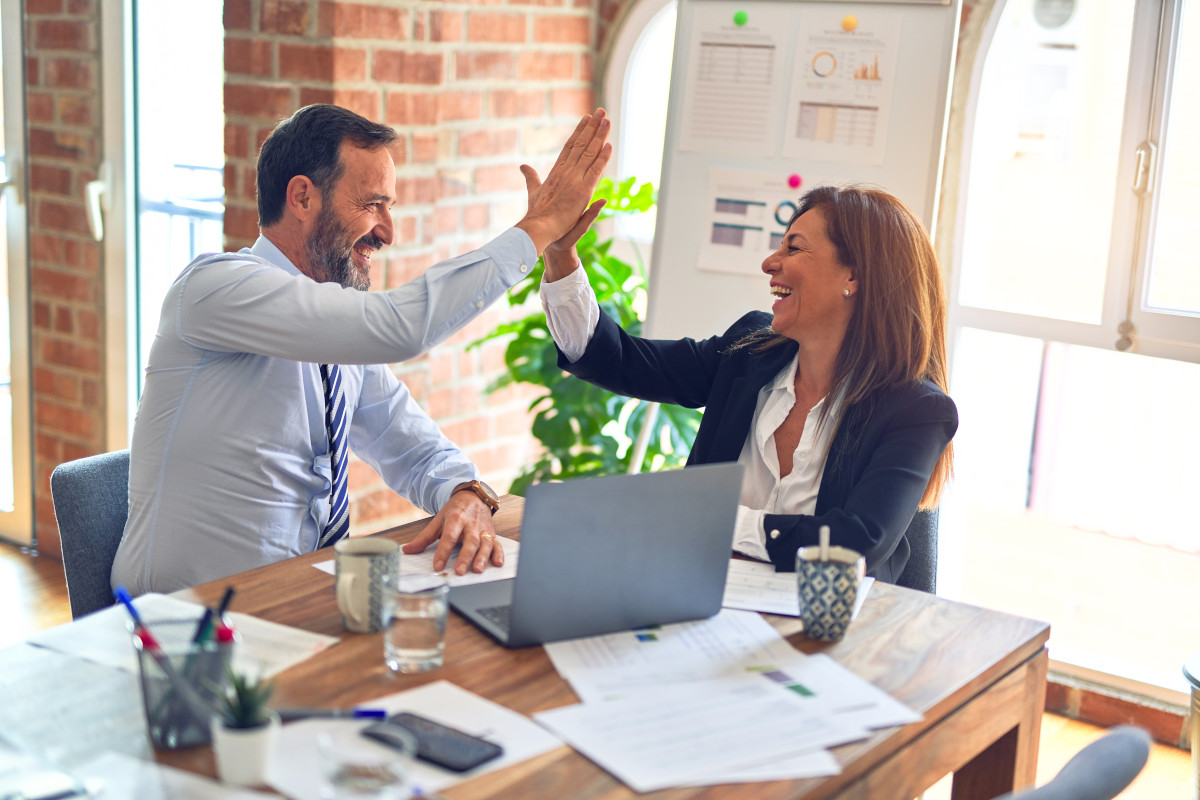 Core Values
Transparency – We promote complete trust and openness within our organization
Inspiration – We are committed to a global vision of impact. We are committed to our responsibility of shaping the minds of corporate leaders. We create and fill the urge of corporate leaders to grow and develop. This will pave the way for future generations.
Innovation – We are the pioneers of implementing technology in corporate America to base decisions on intelligence and rationale
Social Responsibility – We change the world starting with ourselves and our community by being responsible in our actions, community involvement, and understanding interpersonal relationships and networking.
Commitment – We do not comprise our targets or the massive goals of our clients
Advocacy – We are the voice for the leaders who have fallen into a broken corporate culture.
One of the best decisions I made for my career
"After 20+ years in marketing and PR, I had my position eliminated as part of a corporate takeover. Six months later – depressed and feeling like a failure – I found ECU. Still with some doubt, I signed up, and it's one of the best decisions I made for my career. In ECU, I found a teacher, counselor, support system, and friends. ECU's team empowered me to successfully move my career forward. Three months after applying his approach, I received multiple interview request and job offers. But ECU didn't stop there. They helped me navigate the offers to land the best opportunity for me. I've recommended ECU to my friends, and I'd recommend them to you."
PAM | CHIEF MARKETING OFFICER
Exec Upgrades coached me on ways to regain my confidence
"I was depressed, desperate, and questioning my ability to find a job that I was well suited for in the marketplace…. Exec Upgrades coached me on ways to regain my confidence after hearing nothing but crickets for months on end."
EVELYN | LEADERSHIP & DEVELOPMENT EXECUTIVE
Without their leadership and coaching, I know that would not be the case
"While working with Executive Career Upgrades, I was reminded that success and failure, trials and tribulations are inevitable encounters that all will meet through their journey in making a career transition. Today, I enjoy fulfilling work with a great company. Without their leadership and coaching, I know that would not be the case."
CHRIS | VP OF SALES

ECU helped me build relationships from scratch
"I moved to America and had no network, no resume, and no clue how to start. ECU helped me build relationships from scratch with one of the highest level CFOs at one of the biggest banks in America. Tim & the ECU team helped me overcome my worries about not having my CPA, and helped me land my dream job making more than I thought!"
JAMIE | CHIEF FINANCIAL OFFICER