We Help Directors, VP, & Execs Find Jobs They LOVE 
Want access to our repeatable, predictable and measurable, proven system that will identify decision makers and attract high quality interviews?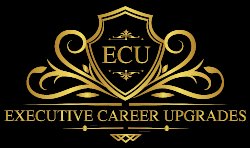 After Supporting Over 5,000
C-Suite Executives, VP's & Directors

,  And Providing 3,000 Hours Of 1-On-1 Mentoring The Past Year Alone
…We know exactly how to generate interviews within weeks, and create consistent connections to decision makers at the most exciting companies in the world! We help you eliminate the headaches of rejection, applying to hundreds of job boards online by surrounding you with a team of experienced career coaches so you can FOCUS your time on outreach to the perfect companies that will pay you top dollar for your skillset.
Don't go at this alone…
IF YOU'RE SICK OF APPLYING TO JOBS ONLINE, HOPING AND WAITING WITH YOUR FINGERS CROSSED THAT SOMEONE WILL CONTACT YOU, WE'RE SO GLAD YOU'RE ON THIS PAGE…
IMAGINE HAVING YOUR OWN TEAM OF EXPERT CAREER CONSULTANTS. NO MATTER WHAT YOUR QUESTION OR PROBLEM IS, PEOPLE THAT CAN HELP YOU BY QUICKLY PROVIDING AND PRESENTING AN ACTIONABLE SOLUTION FOR YOU.
✅ Coming From Fear And Doubt To Demanding Success In Your Career…
✅ Working With The Best Writers In The World To Brand You As An Industry Leader…
✅ Getting You In Front Of 2,800+ Decision Makers Per Week!…
✅ Giving You A Proven Blueprint & Framework to Convert Interviews Into Offers…
✅ Maximizing Your Total Compensation Package…
✅ All While Being Here With One-on-One Individual Support
THE OLD WAY

Go to outdated networking events.
Apply on job boards.
Wait for the dream job to come to you.
Interview with recruiters, HR,
and mid-level management.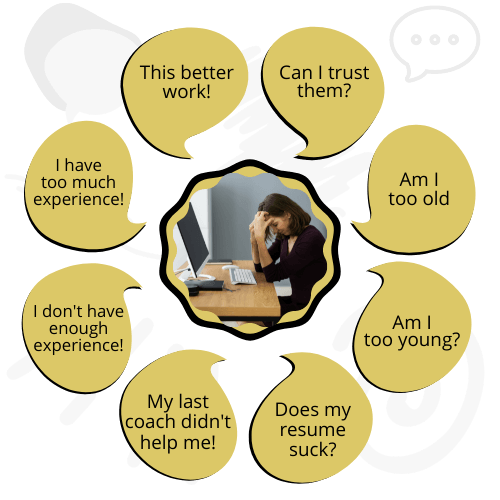 THE NEW WAY
Work with career experts to create
certainty in your job search.
Alchemize fear and doubt into
unstoppable confidence.
Connect with people that can actually hire you.
Build a network of decision-makers and
advocates on autopilot.
Use your messaging and unique story
as your personal brand.
Develop cutting edge techniques
to stand out in the job market.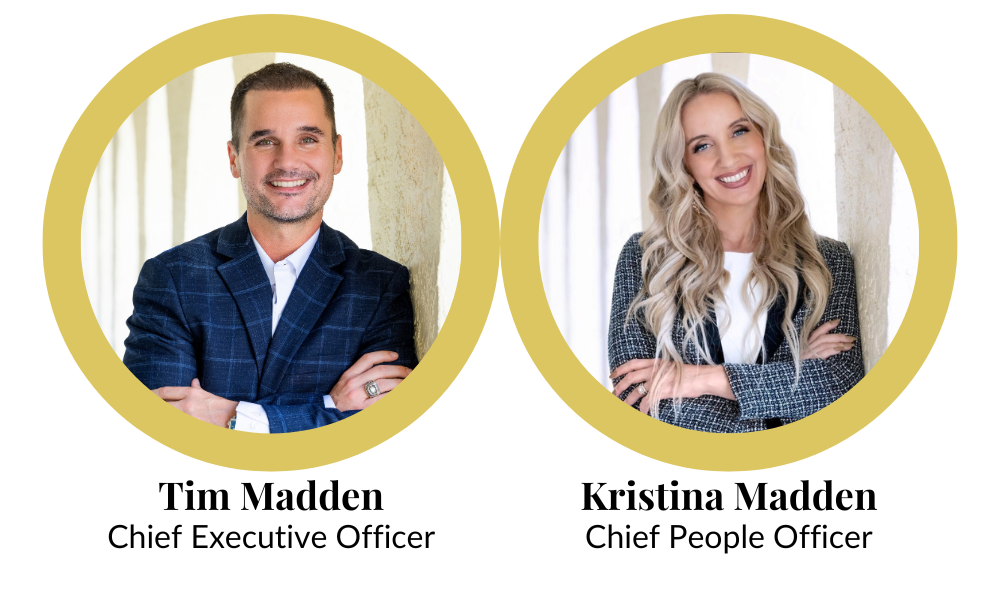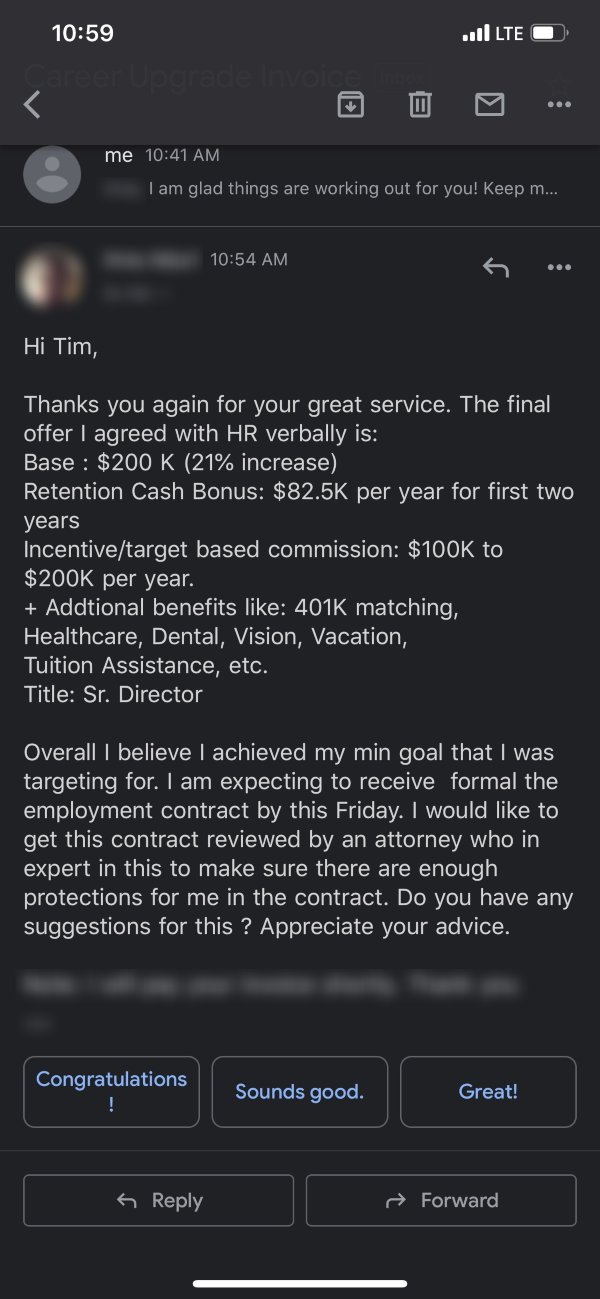 We build a 90 day career acceleration plan together with you
We help you clearly define your ONE role that you love and you're best at & focus on multiple job offers
We build your ONE message that truly showcases your achievements
We write the most impactful resume & LinkedIn profile you could possibly have
We leverage our network, our previous clients network, and your own network (even if you already reached out to them) to do warm introductions to people that want to hire you!
We tell you exactly how to have impactful conversations that always move onto the next step in the hiring process
We train you to ACE interviews like a professionals sales closer in a matter of a few sessions regardless if you are shy or doubting your ability
We meet with you 1-on-1 weekly to ensure you are on the right track
We support you via 2 weekly group calls so that you can network with other clients and see how they are winning in the marketplace
A private Slack community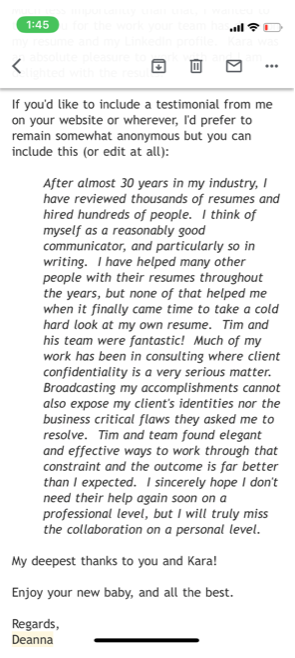 COMPLETE AN APPLICATION SO WE CAN START A CONVERSATION!
We Help High Achieving Professionals Land Their Dream Job
Hear Them Share Their Amazing Results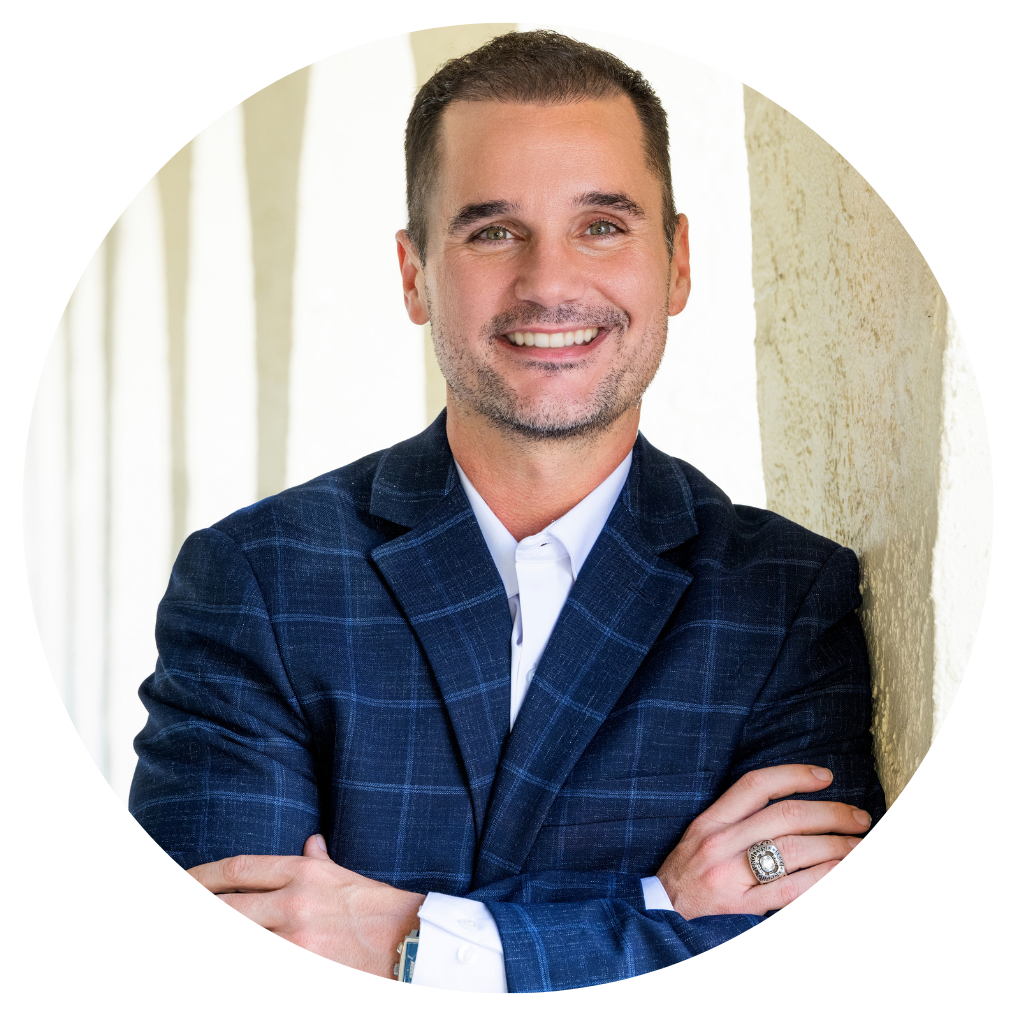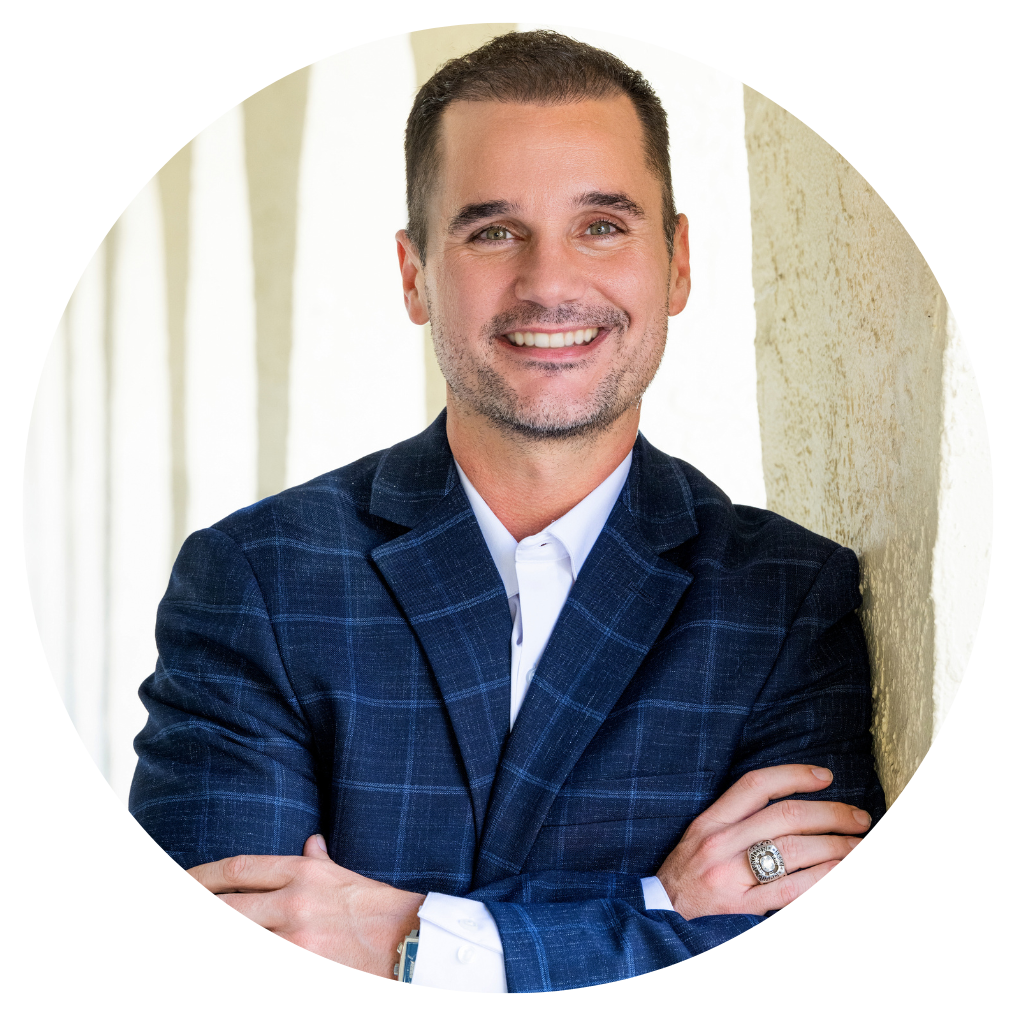 Tim Madden is a Veteran Headhunter who has led teams that have sold and fulfilled on over 50 million dollars in Staffing and Recruitment services since 2013, prior to that he was one of the top recruiters for the military in 2011.
After leaving the military he has managed a large recruitment organization, worked at the largest Fortune 500 Executive Placement Firm in the world, and grew a multi-million dollar recruitment firm and sold it, over his career he has placed or led a team that has placed over 6,000 people in 21 industries.
He has seen tens of thousands of resumes (probably more) and interacted with CEOs and Senior Executives at some of the top companies in various industries.
Most people are confused in their career. They don't know what to target, they don't know how to build a clear impactful message, and most of the time settle for mediocrity which leads to poor job performance, low pay, and un-fulfillment.
Most career and job search strategies being thrown around today simply do not work. Keyword rich resumes. Optimized LinkedIn profiles. The "Just get out there and network" advice. All that junk.
He is passionate about helping high achievers land that next 6 figure job, which most of the time is less about tactics and more about mindset and confidence.
MORE WINS FROM OUR CLIENTS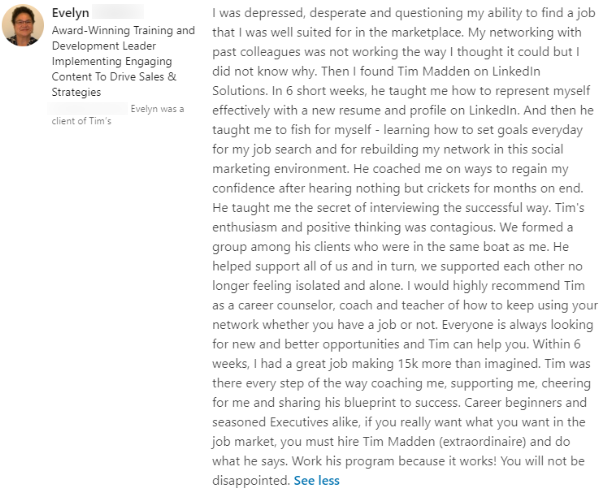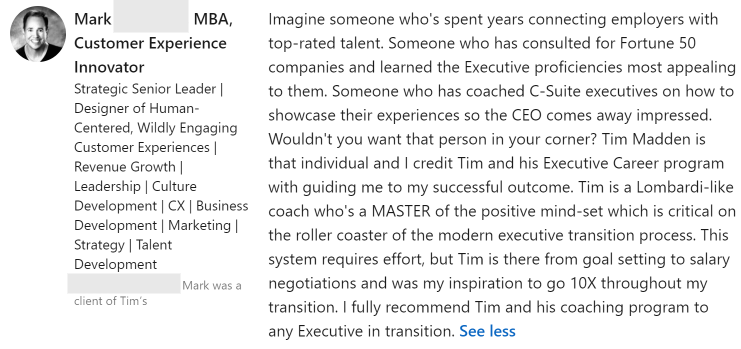 If you're still reading this and have not scheduled a call, what are you waiting for?