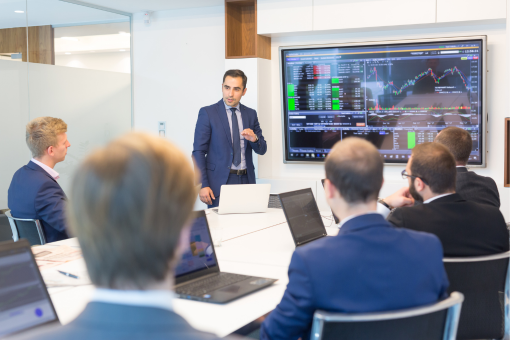 The Relational Advantage: How to Foster Strong Team Connections as a Leader
06/12/2023
Discover the power of relational leadership in enhancing team dynamics and overall productivity as we delve into practical strategies and insights. Navigate this new era of work by building stronger, more meaningful relationships within your team – because true leadership is about connection.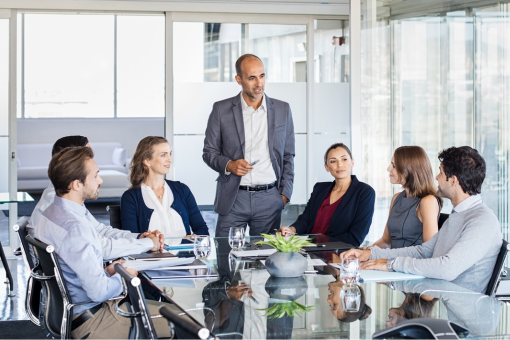 Overcoming Imposter Syndrome: How Senior Leaders Can Overcome Self-doubt and Lead With Confidence
04/13/2023
Today's leaders must navigate numerous challenges, including imposter syndrome, which can affect even senior executives. By addressing imposter syndrome head-on, senior leaders can create a trusting and collaborative environment that encourages success and confidence in their team. Learn more as we take an in-depth look at overcoming imposter syndrome in leadership.
The Future of Automation: How High-Level Professionals Can Stay Relevant
07/12/2023
Learn how AI and automation could impact your career and explore strategies for adaptation. This insightful article provides actionable tips to future-proof your career in an evolving job market. Thrive amidst technology-driven change by understanding and leveraging the opportunities of the new work landscape.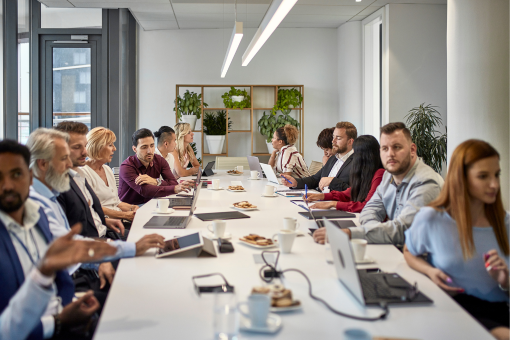 Leading Multigenerational Teams Through Digital Transformation: Tips for Embracing Change
05/17/2023
Learn how to tackle the ever-relevant topic of digital transformation. As we delve into the heart of the Digital Age, digital transformation isn't merely an option anymore; it's imperative for organizations aiming to stay competitive. Whether you're a seasoned executive or a budding leader, our insights will help you craft an inclusive, collaborative, and innovative environment in your organization, essential for a successful digital transformation.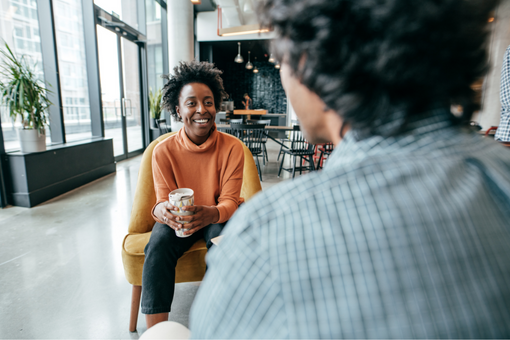 The Role of Mentorship in the Development of Successful Senior Executives
03/09/2023
Learn how mentorship can help you achieve your career goals, gain valuable insights, and contribute to the success of your organization. Find out how to connect with the right mentor or mentee and the latest research on the impact of mentorship on professional development and corporate financial success.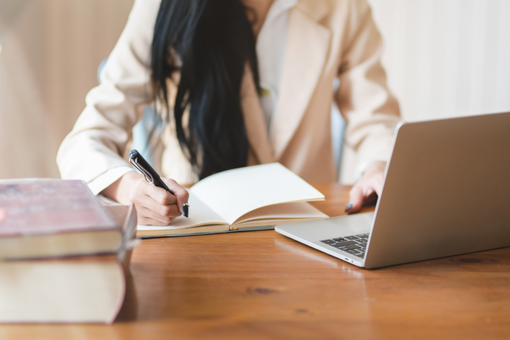 How To Navigate Showcasing Your Value After Being Laid Off
02/02/2023
Even individuals with the most prolific and impressive careers are likely to be job seekers at least once in their life.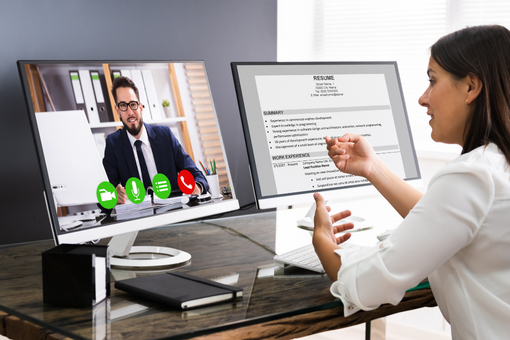 Top Five Mistakes Made in Video Interviews
12/05/2022
It's always a good idea to test out your camera, audio and connection through practice calls with friends or family members.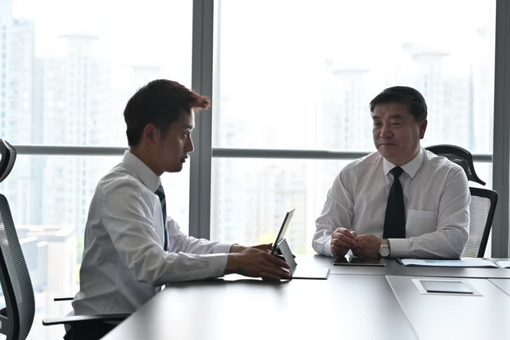 Love Your Job but Hate Your Boss? Here's What To Do
11/01/2022
If you've finally hit the jackpot but you're struggling to see eye to eye with your boss, it can seem like a cruel twist of fate—especially if you've been in the position for a while and now have a new manager.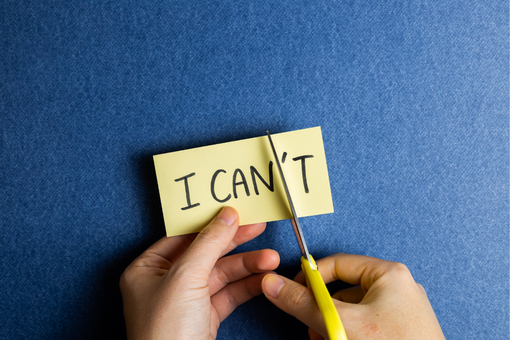 How Self-Talk Affects Your Job Search and Expectations
10/10/2022
Self-talk is particularly relevant for anyone hoping to launch a career change or secure a position they don't meet the standard qualifications for, so listen up.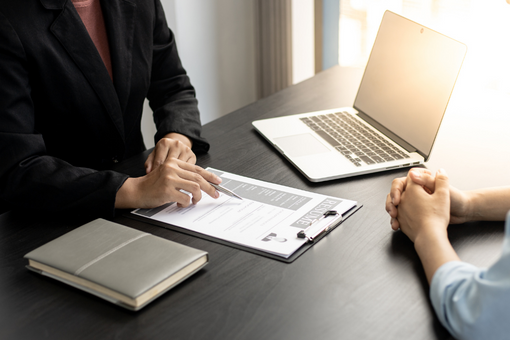 The Power of Personal Branding in a Senior Level Job Search
9/02/2022
These days, there's no shortage of information online about how you can develop a personal brand.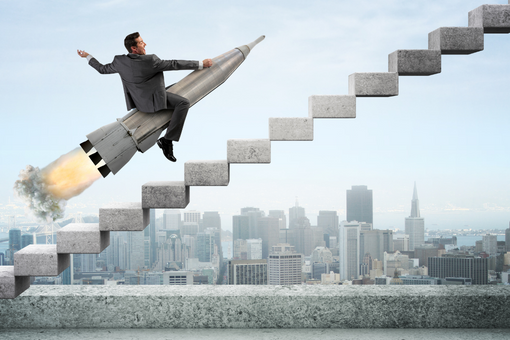 How To Skyrocket Your Career Using Technology
8/09/2022
Technology is your fast-track train to career success — so bag that ticket and start the journey.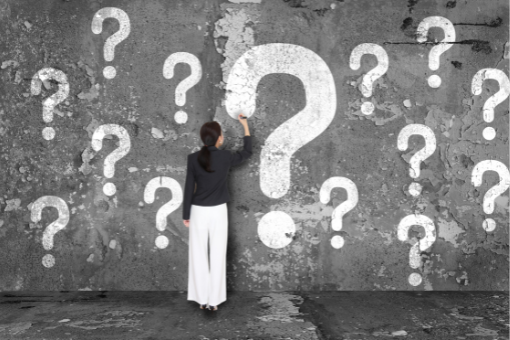 If You Want High-Quality Results, Ask High-Quality Questions
6/29/2022
Here are a few essential queries to take your career to the next level.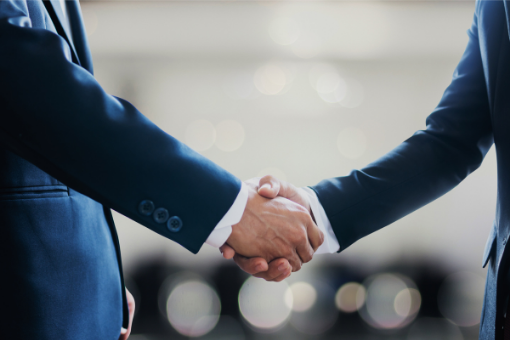 How To Negotiate Your Salary (While Keeping the Offer)
5/31/2022
If you're a director, VP or executive, you should have all the skills and experience needed to secure a good wage – yet many people shy away from negotiation out of fear it will result in them losing the offer.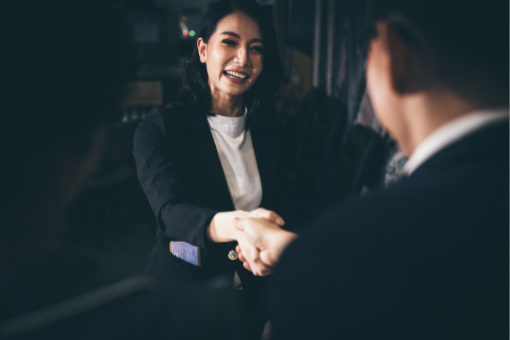 How to Differentiate Yourself During A High-Level Interview
3/22/2022
No matter how far you get in your career, the job interview never ceases to be important. Yet, knowing how to differentiate yourself in a high-level job interview is far from easy.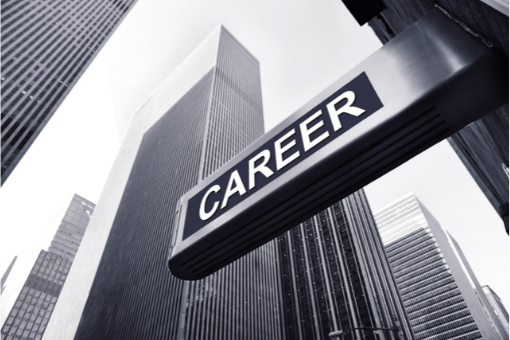 Four Ways to Invest in Your Career
5/4/2022
Investment goes beyond spending your money. The best investments are those that come in the form of time and effort.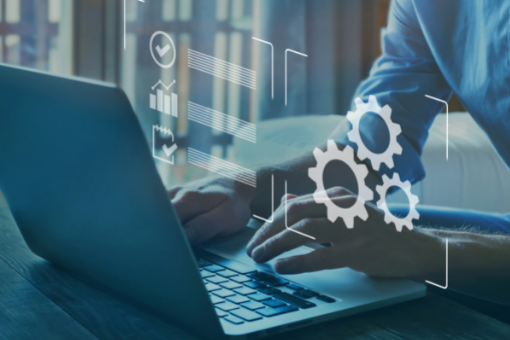 Tech Tools to Automate Your Job Search
1/7/2022
There's never been a better time to be a job seeker.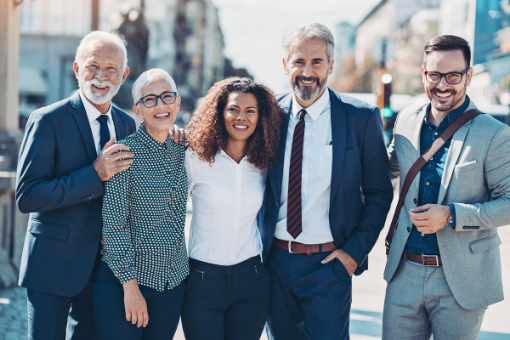 How High-Level Professionals Can Prepare For The Job Market in 2022
2/17/2022
It's always wise to have a healthy sense of skepticism to avoid disappointment, but 2022 is shaping up to be a great year for high-level professionals looking for work.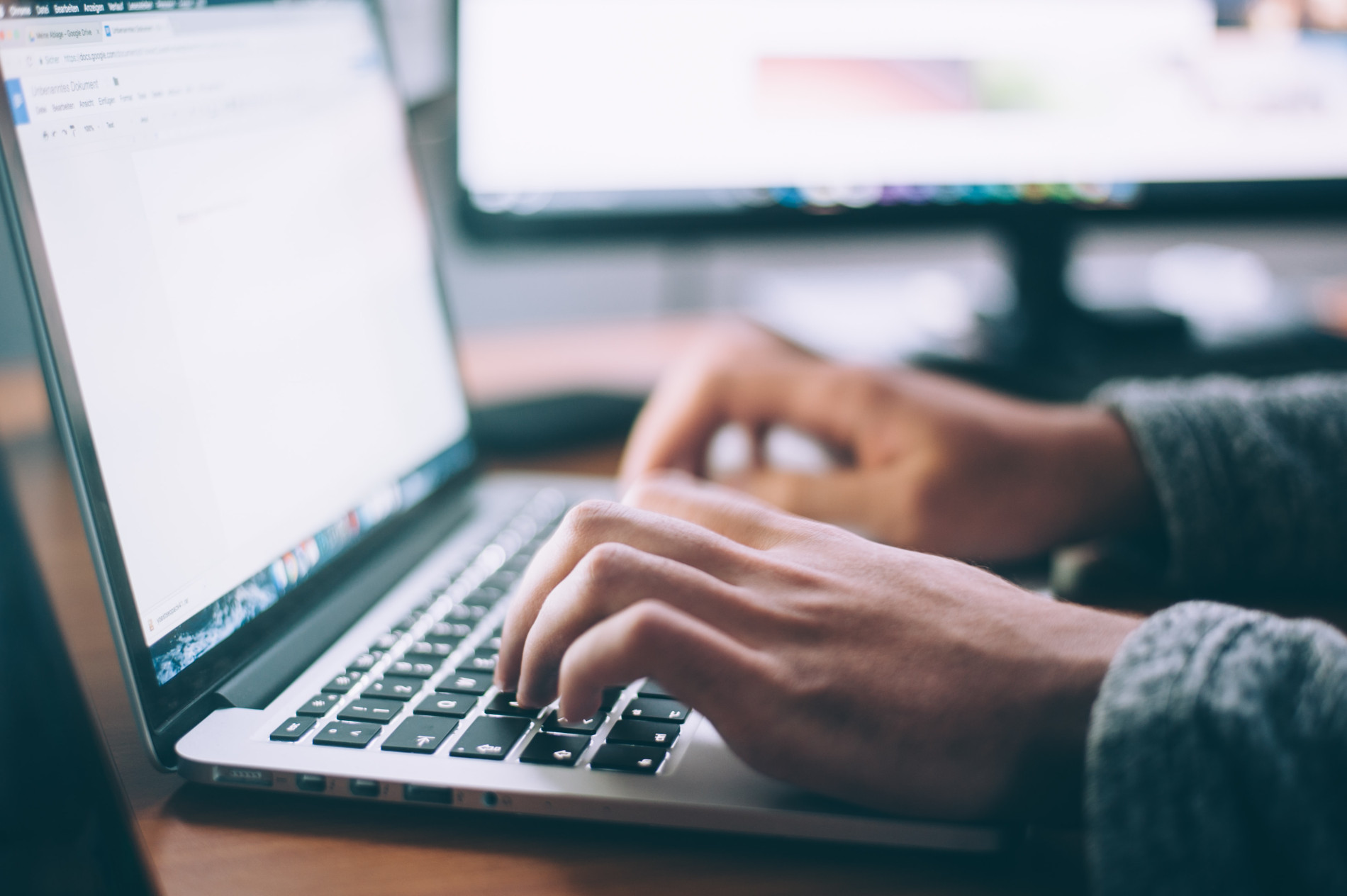 Three Proven Ways to Access the Hidden Job Market
10/13/2021
It may be elusive, but if you're smart about it, there are ways you can access and take advantage of the hidden job market.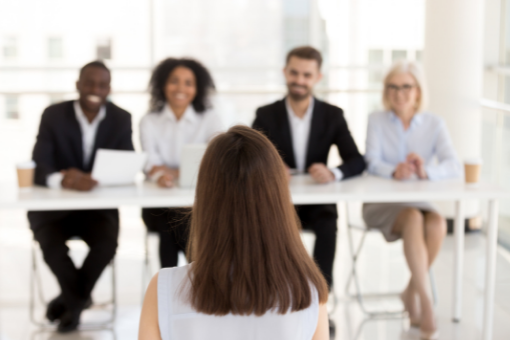 How to Switch Industries in a Shifting Economy
11/11/2021
Before you even think about how to go about upskilling or filling out online job applications, you need to make sure that you've selected the right industry to switch into in the first place.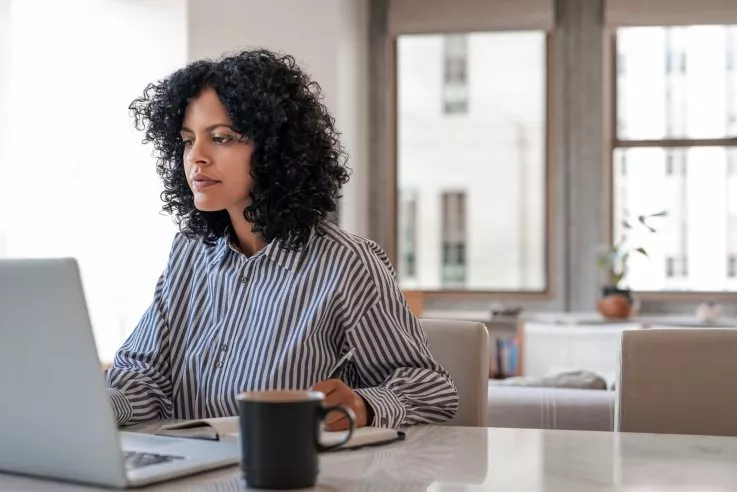 The Future of Work Is Here
8/20/2021
There's no point in going into the office for the sake of going into the office anymore — it's all about genuine teamwork and connection.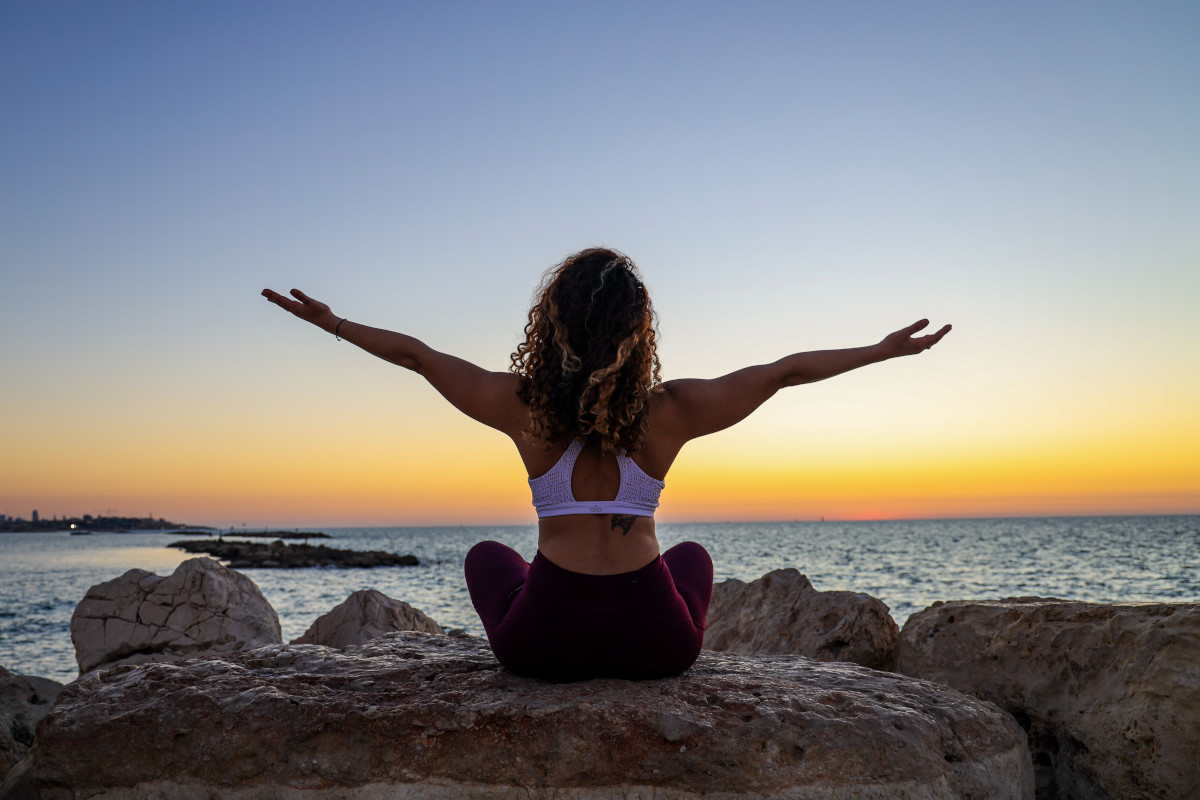 How Fitness Can Help You Reach The Next Level In Your Career
9/16/2021
If you've ever told yourself that you're putting exercise on the back burner so you can focus on work or other aspects of your life first, you may be missing out on the most proven ways to increase energy, productivity, and creativity.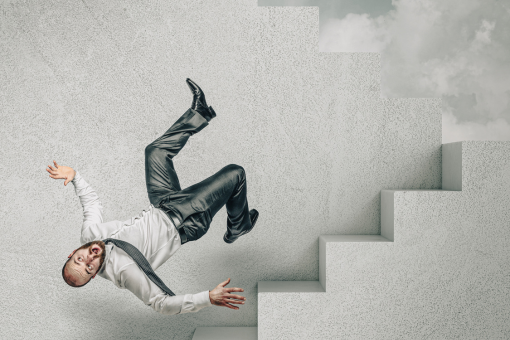 The Art of Interviewing as a Senior Professional: Top 5 Missteps to Avoid
07/27/2023
By avoiding interviewing missteps, you can increase your chances of success and ensure your professional goals are within reach.  We delve into the importance of authentic storytelling, self-awareness, showcasing soft skills, tailoring responses to the organization, and understanding cultural fit. Armed with these insights, you'll be well-equipped to make a lasting impression and land your dream leadership role!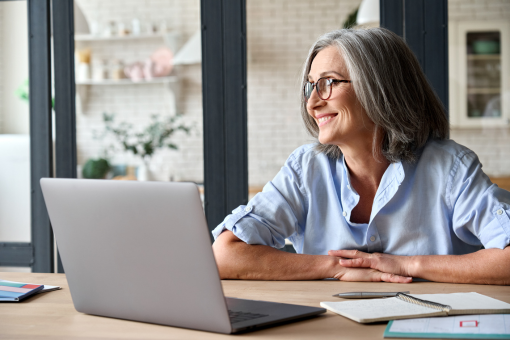 Rebounding From Rejection During a Job Search
05/19/2023
In our latest article, we explore how rejection during the job hunt can impact even the most qualified professionals, but it shouldn't deter them from achieving their career goals. Through a mix of data-backed insights and strategic tips, we address the reasons behind the rejection and propose ways to turn them into opportunities for growth and improvement.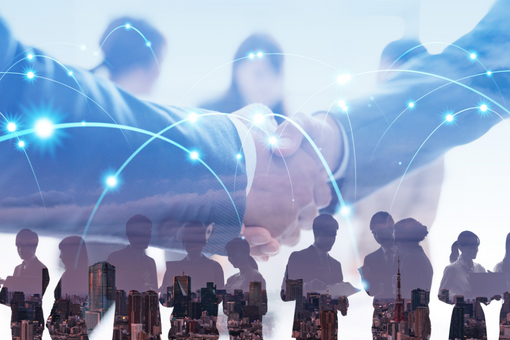 Networking No-Nos: Avoid These Five Common Mistakes in Your Job Search
02/09/2023
Even if you recognize how crucial networking is, chances are that you're making some mistakes.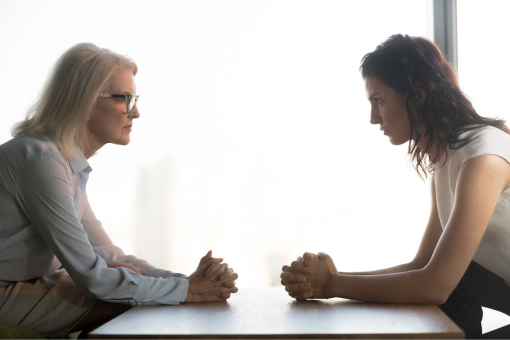 Navigating workplace conflict: Strategies for effective resolution
06/26/2023
Conflict is a part of life—even the most seasoned leaders know that addressing and resolving workplace conflict is essential. With an increasingly diverse workforce spanning multiple generations, genders, races, and cultures, it is even more critical to understand the causes of conflict and how to effectively manage it.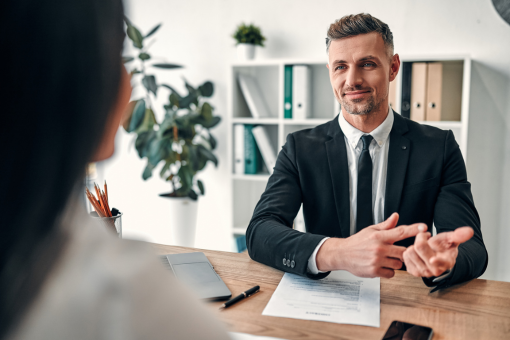 Cracking The Code: Mastering Common Questions at Senior-Level Interviews
04/12/2023
With an increasingly complex business landscape and growing demand for effective leadership, interviews for senior-level positions can be both stressful and intimidating. Read the full Fast Company article for an insightful guide covering common interview questions and tips on answering them effectively.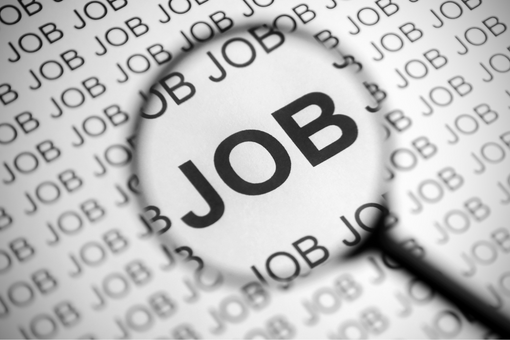 Why You Should Pick an Industry, Not a Job
12/13/2022
Worried that you've already messed things up for yourself or that it's too late for you to pick an industry instead of a job? It's probably not the case.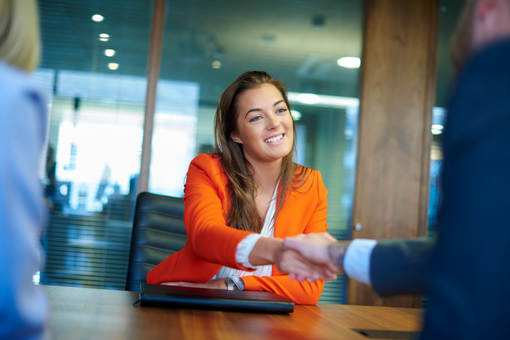 How To Secure a Job in a Recession Without Settling
11/08/2022
Just because there's a recession doesn't mean you should panic and settle for any job you can get.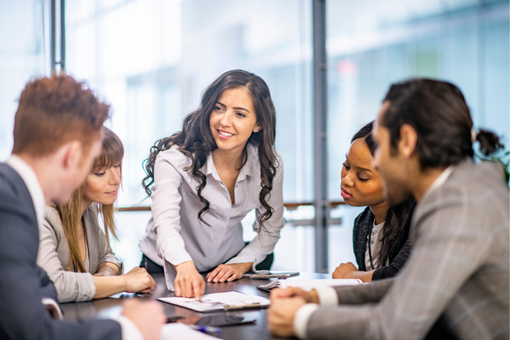 How to Boost Your Career With Storytelling: Five Top Tips
9/20/2022
Storytelling is a massively undervalued skill that you can wield to your advantage with a bit of practice.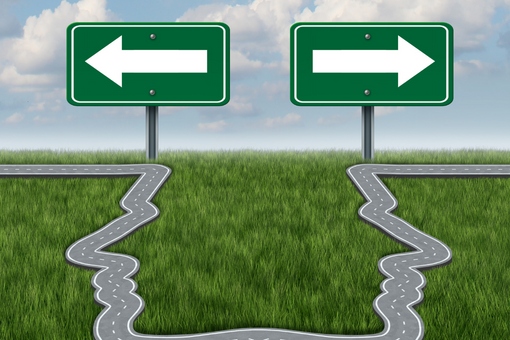 Three Signs It Might Be Time For a Career Pivot
7/29/2022
If you find yourself inexplicably daydreaming about what it would be like to go from a marketing manager to a real estate agent, maybe it's time to listen to those thoughts.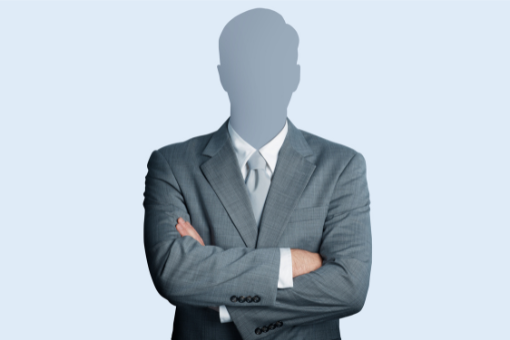 How to Find Your Next Great Job in Stealth—While Still Working
6/21/2022
Just because you decide it's time to leave your current role for something different, it doesn't mean you have the luxury of quitting straight away and dedicating yourself solely to your job search.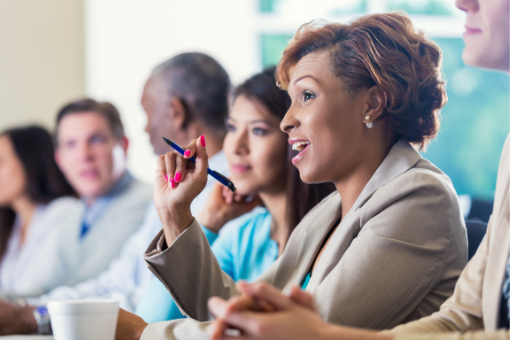 Thriving as a Senior-Level Professional During a Merger
3/18/2022
How managers caught up in the crush of mergers and acquisitions can keep their performance and morale high.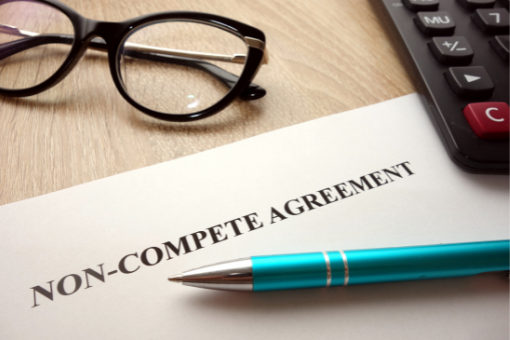 How to Navigate a Non-Compete Agreement During Your Job Search
5/13/2022
If you've signed a non-compete agreement and you're thinking of jumping ship, what exactly does it mean for you?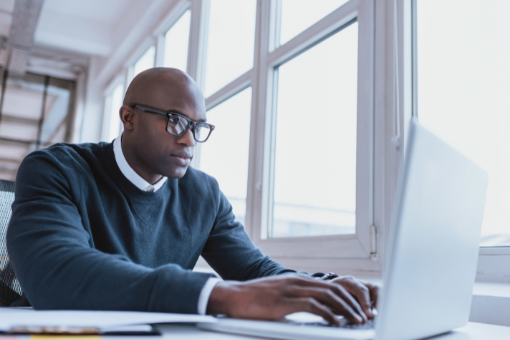 Three tips to help cut down your job search time
1/13/2022
Taking a proactive approach by using the tools available can speed up your search and ensure you find roles that might have passed you by otherwise.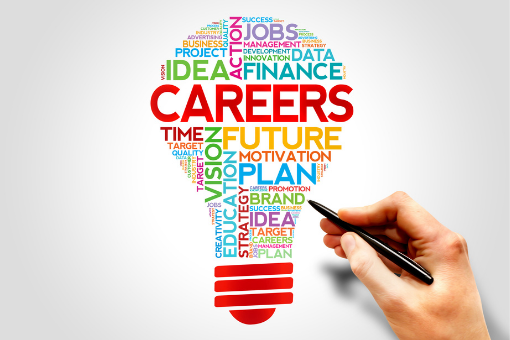 How to Future-Proof Your Employability
2/15/2022
Once upon a time, the world didn't change that fast, and most people could use the same skills throughout their whole career. But technology has made change happen faster.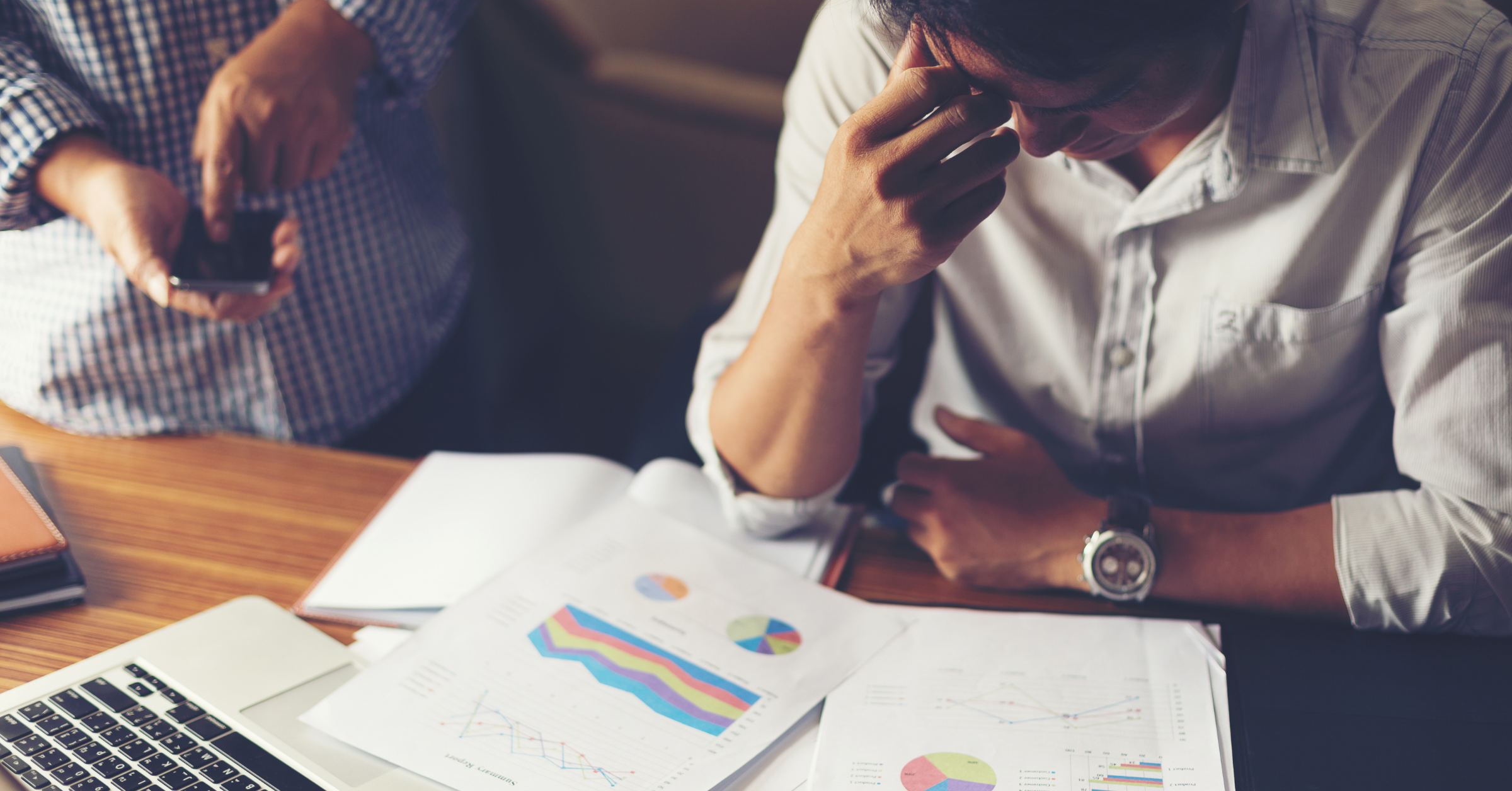 Facing a layoff? Here's how to respond
10/25/2021
In a few months, your layoff might be the best thing that ever happened to you—but only if you respond to it the right way.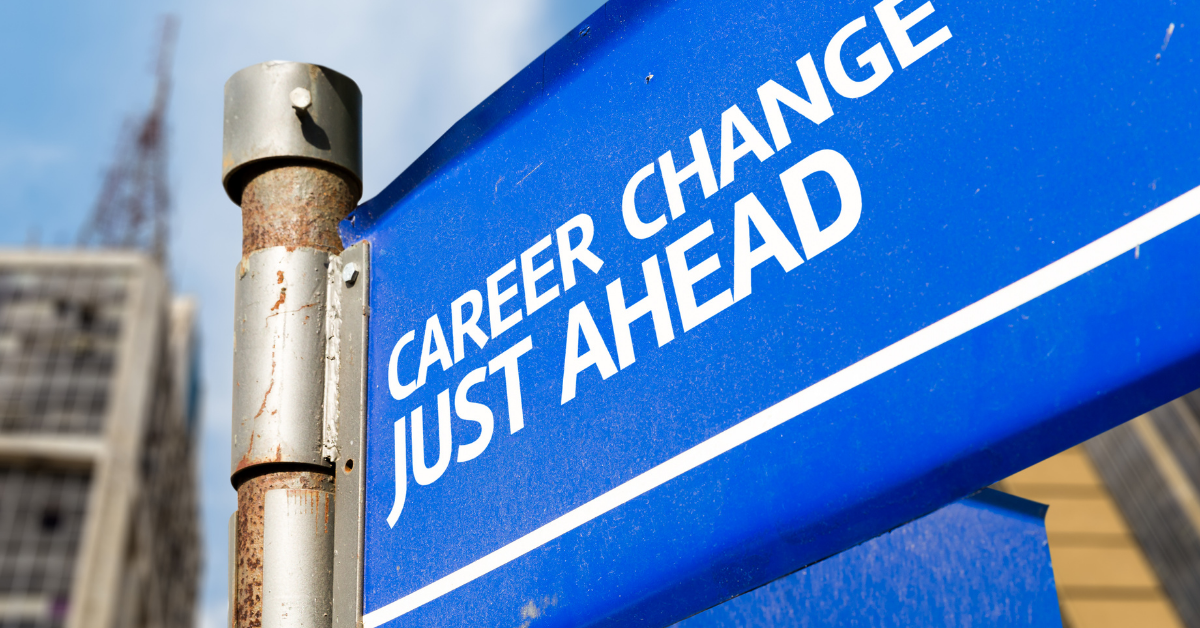 The Fundamentals of a Midlife Career Search
11/30/2021
People are living and working longer than ever before. While some might believe that's a bad thing, why not let it empower you instead?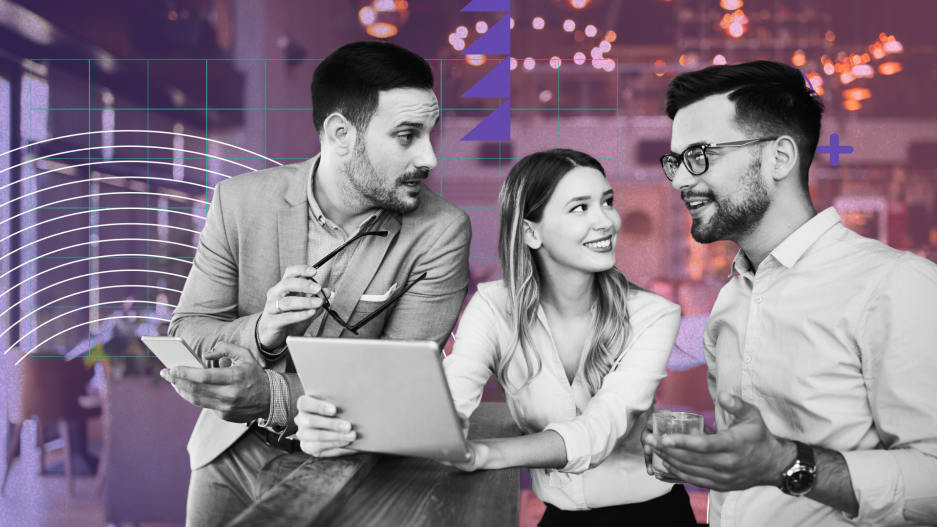 How leaders build networks to enhance their careers
8/11/2021
It's time to dust off your people skills, put yourself out there again, and get networking.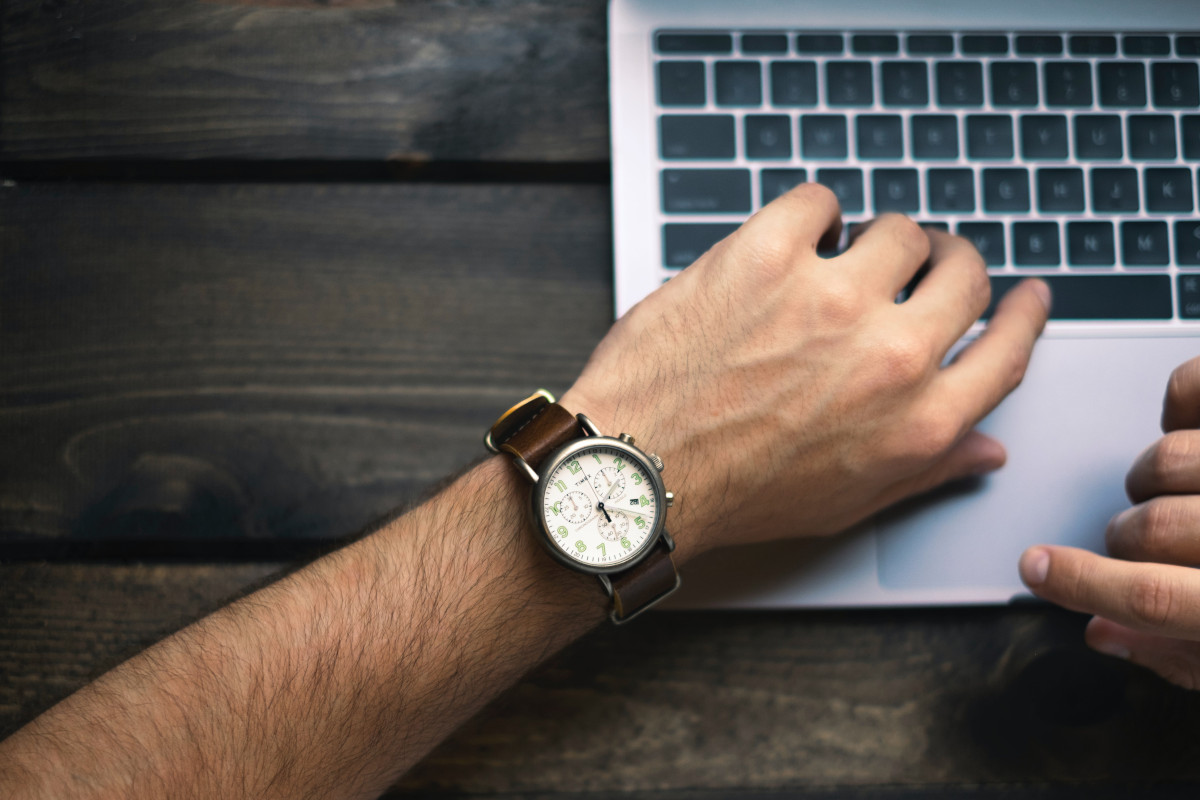 5 Effective Time Management Strategies for Busy Leaders
9/23/2021
Time management, as you know, isn't just about time. It's about fulfilling your duties as a leader and, perhaps even more importantly, carving out some meaningful time for your self.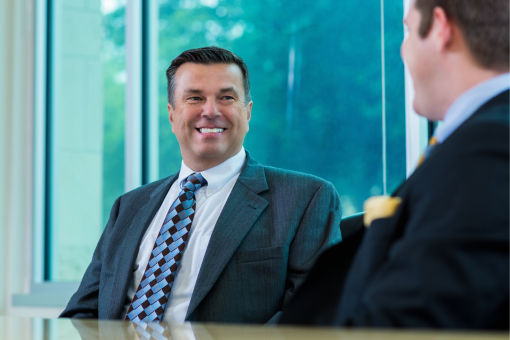 The Age Of AI: Why AI May Determine How You Find Your Next Job
06/06/2023
While there may be misconceptions about the complexity of AI, its role in modern job searches is undeniable, streamlining resumé parsing, personalized job matching, and employer communications. Given the increasing competitiveness of the job market, it's essential for job seekers to understand how AI works, emphasize their soft skills, manage their online presence, utilize AI tools, and stay updated on AI trends. To better comprehend and leverage AI in your job search, read the full article on Forbes.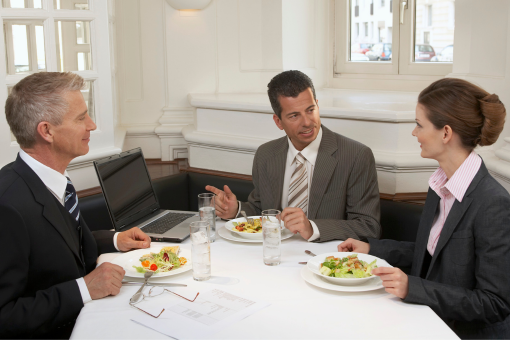 Healthy Habits, Healthy Career: How Lifestyle Choices Impact Success
04/11/2023
Unsurprisingly, employees across industries are grappling with stress, burnout, and fatigue. With many challenges, from managing deadlines to adjusting to remote work environments, our mental and physical well-being is under constant strain. Fortunately, healthier lifestyle choices can contribute to overall career success for everyone, from entrepreneurs to C-suite executives. Read the full article on Forbes for more valuable insights.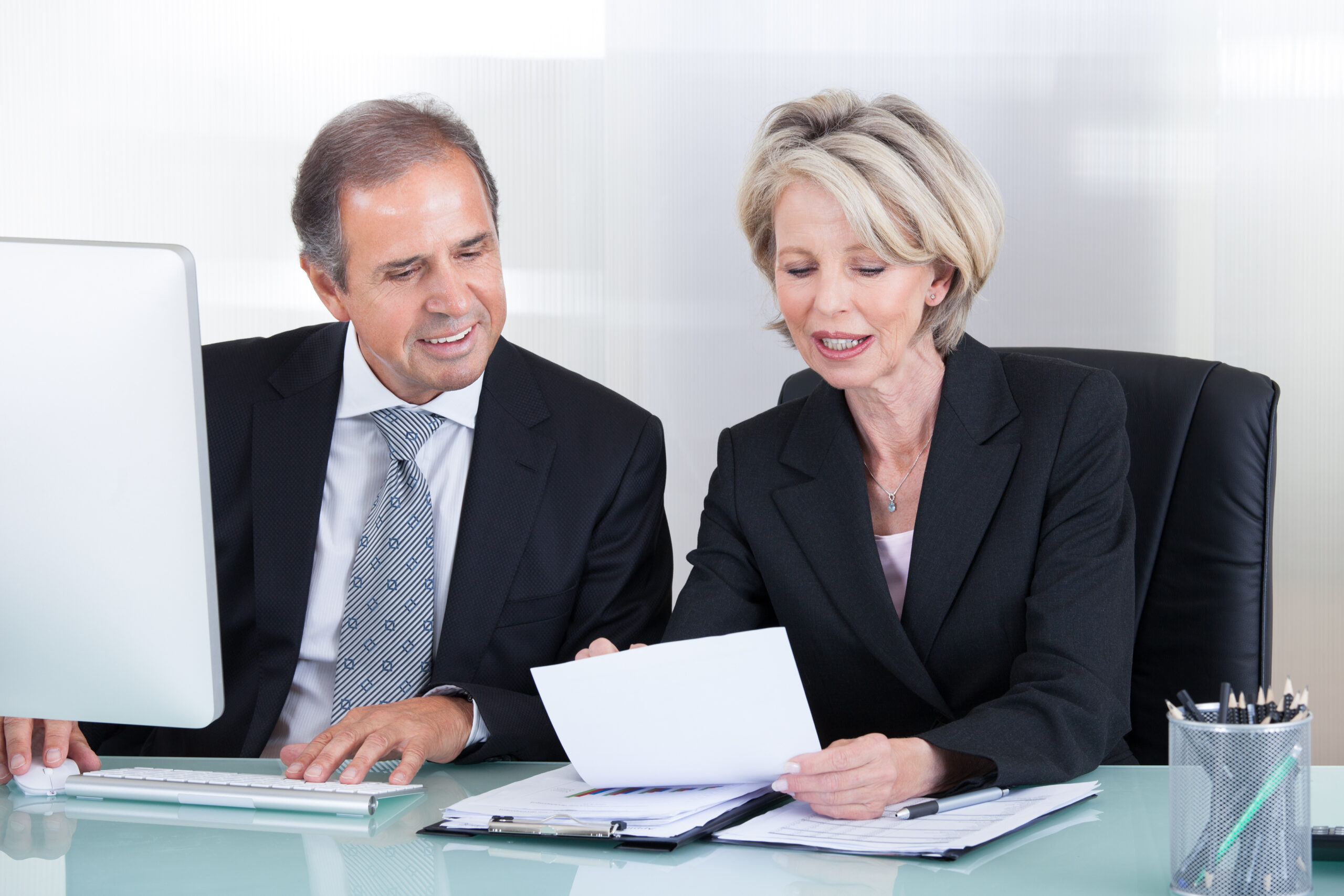 5 Strategies For Using Your Age As A Secret Weapon In Your Executive Job Search
05/10/2023
Despite age-based discrimination being illegal, older job seekers still face challenges, often due to stereotypes regarding their technological abilities. With over a third of the workforce composed of professionals above 50, it's essential to leverage age as an advantage. Read the full article on Forbes to take your executive interview skills to the next level.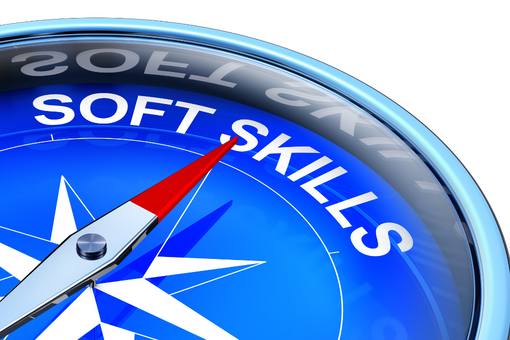 Unlocking The Secret To A Winning Executive Interview: Soft Skills
03/07/2023
Looking to ace your next executive-level interview? Unlock the secret to success with soft skills! In this Forbes article, you'll find tips for showcasing your interpersonal skills and making a lasting impression. From preparation to body language, learn how to effectively highlight your soft skills and stand out among other candidates. Read the full article on Forbes to take your executive interview skills to the next level.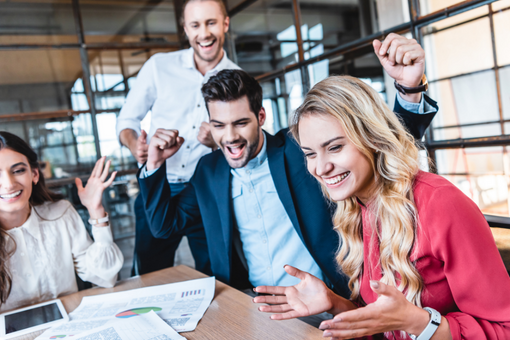 How To Build And Maintain Professional Relationships
02/02/2023
Strong professional relationships impact career growth and success. They can help you gain valuable industry knowledge, find new job opportunities and build a strong network of colleagues and mentors. According to Haiilo, 69% of employees work harder when they feel appreciated, and workplace relationships are a key component of creating feelings of appreciation and improving employee engagement.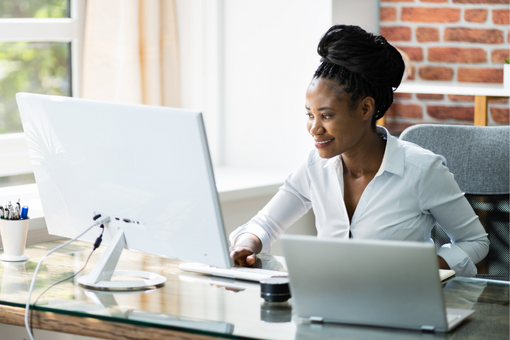 Five Top Industries For Job Seekers In 2023
12/05/2022
If you've looked at the news recently, you'd be forgiven for assuming the world is on the brink of collapse. Inflation is up, and the markets are down—it's a daunting time to be a job seeker. Yet despite the overall direction of the economy, plenty of businesses and sectors are thriving.
If you're set to look for a new position in 2023, consider targeting the five industries listed below for some of the best opportunities.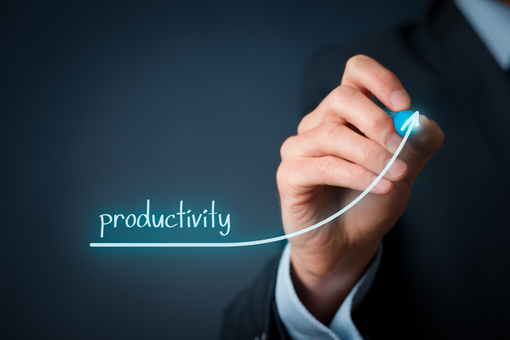 Want To Supercharge Your Productivity? Try A Success Schedule
11/08/2022
If you've reached a point in your career where you've earned the position of a director, vice president or executive, it's fair to say that you've probably not been wasting your day scrolling through social media. But is your productivity really where you want it to be or do you feel like you could do more? If you're even slightly ambitious, you probably fall into the second category, and it's never been easier to become more productive thanks to technology. To take your productivity to the next level, I suggest a "success schedule." Let's look at exactly what this means, along with other top tips for efficiency.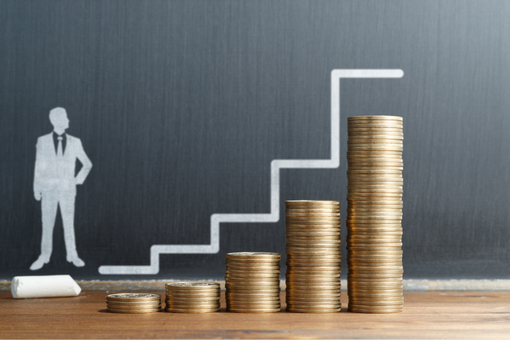 Five Ways Executives Can Increase Their Earnings Threshold
10/12/2022
Did you start off your career full of determination to increase your earnings and develop your career as quickly as possible only to stagnate after things reach a certain point? This is a familiar story for many higher-level executives, many of whom reach a level most could only dream of but then end up doubting themselves too much to push further.
Just because your salary is far above the average, it doesn't mean it can't rise even higher. Increasing your earnings threshold often comes down to getting past mental barriers and mastering your money mindset. Here are a few ways to do exactly that.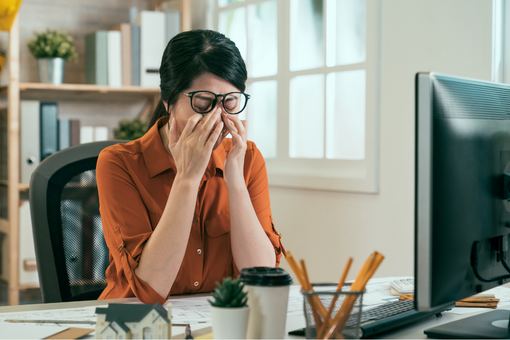 Feeling The Job Search Blues? Here's What To Do
9/02/2022
If you're anything like the average person, filling in applications and attending interviews isn't your idea of fun. The job search is tough at the best of times, and after a few weeks and multiple rejection emails, many of us reach the point where it feels like we'll never find the position we want. This is what we're calling the "job search blues"—the feelings of despair that hit at a certain point in the process. Nobody is immune; in fact, higher-level job seekers like executives and directors often feel them harder than anyone else due to the pressure they face and the attachment they have to their careers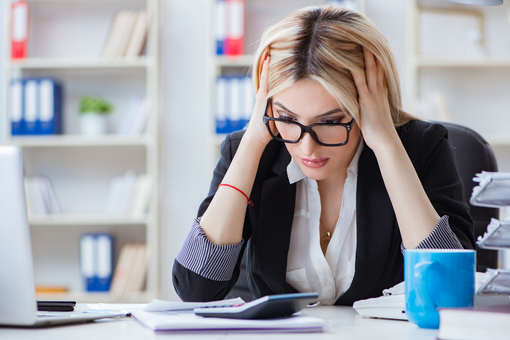 How To Overcome Fears In A High-Level Job Search
8/2/2022
Few people enjoy taking interviews, negotiating salaries or waiting to find out if they landed a role. When you were a young professional entering the corporate world, you might have assumed that the imposter syndrome and the nerves would naturally fade away as you found your footing, but sometimes the pressure of going for that high-level position can make the feeling worse.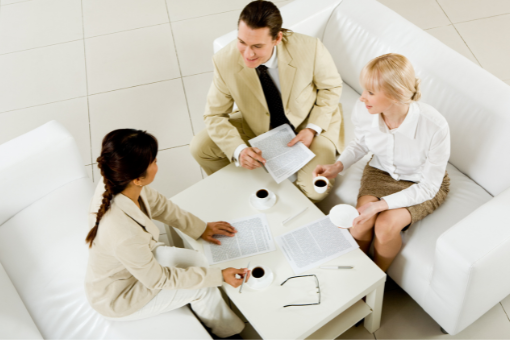 Five Salary Negotiation Strategies For High-Level Employees
6/29/2022
If you don't ask, you don't get. For many people, the experience of asking for a salary increase or negotiating your salary is so uncomfortable, that "not getting" is exactly what happens. Unfortunately, these fears don't dissipate after you reach the top of your career. Sometimes, they can get worse.
 You might worry you could lose a job offer if you're too pushy about asking for more money or have concerns about creating an awkward environment in the workplace of your current employer. As you continue to climb the career ladder, you might even fear that asking for too much would somehow make you seem "ungrateful." Whatever story you're telling yourself about why you're not asking for the salary you really want, the good news is that there are plenty of salary negotiation strategies you can use, even when you're at the executive level. Below, I've highlighted a few that are particularly effective for those in high-level positions.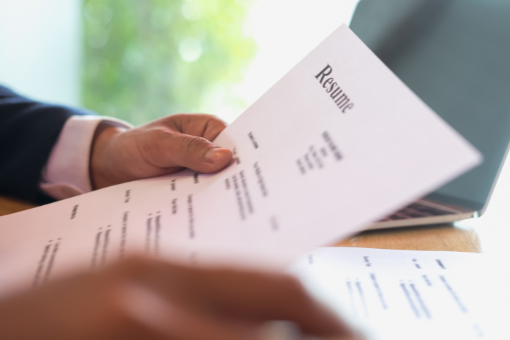 Job Search Going Wrong? Your Résumé Might Not Be The Issue
5/31/2022
Whether you're attending a workshop or reading an article, a common piece of advice when it comes to securing the job of your dreams is that the best way to land a role is to scout out job postings and send out the perfect cover letter and résumé. This sounds logical enough, but it's not how the world really works—especially with high-level positions like directors and executives. In many cases, the issue isn't the résumé, but the process you're following to find a job.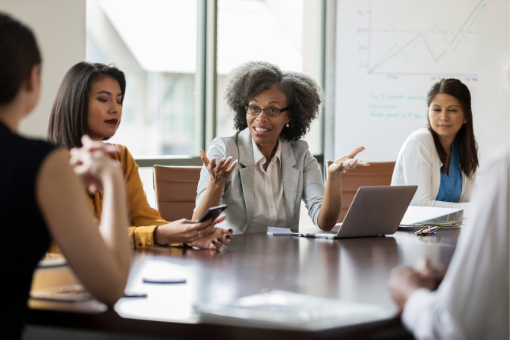 Why Now Is A Good Time For A Career Change To Tech
3/14/2022
It's not exactly a little-known secret that the tech industry offers some fantastic opportunities. Computer and information technology operations are predicted to grow by 13% between 2020 and 2030, which is far above the national average—and the fast growth means that salaries are also rising more quickly than most other industries.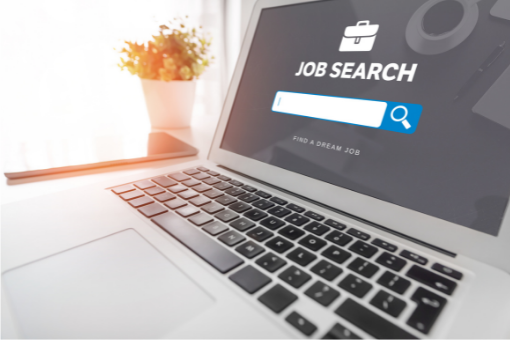 Four Job Search Tactics That Will Help You Make The Most Out of LinkedIn
3/14/2022
If you mention you're looking for a job to someone you know, it won't be long until LinkedIn gets mentioned. No matter how low or high up you are in your career, LinkedIn can work miracles to help you secure your next position. Still, you can't expect to be recruited for a position with a $150k salary simply by setting up a profile and leaving it there—yet it seems nobody talks about how to use the site to its best effect.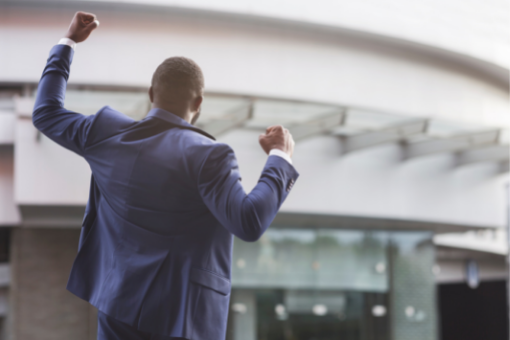 What The Job Seekers Market Shift Means For Your Career
1/25/2022
What's happening in the labor market is a trend across the board, and there's a record number of roles available at practically all levels. Now is a great time to advance your career and get the role you've always dreamed of, whether it's an even higher position or a role in a new industry.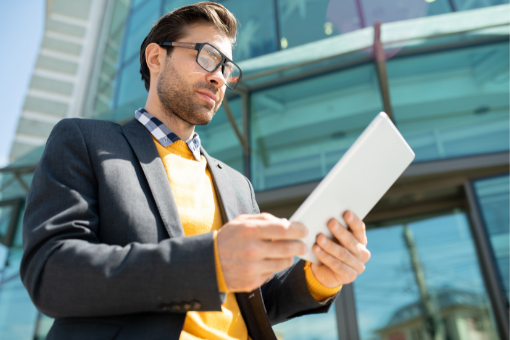 Why It Takes So Long To Land A Job, Especially For Executives
2/15/2022
You might hope that, by the time you've reached the executive level in your career, you'd be snapped up instantly by employers for your experience and skillset. Yet the reality is often the opposite — you're likely to spend many frustrating months finding the right position.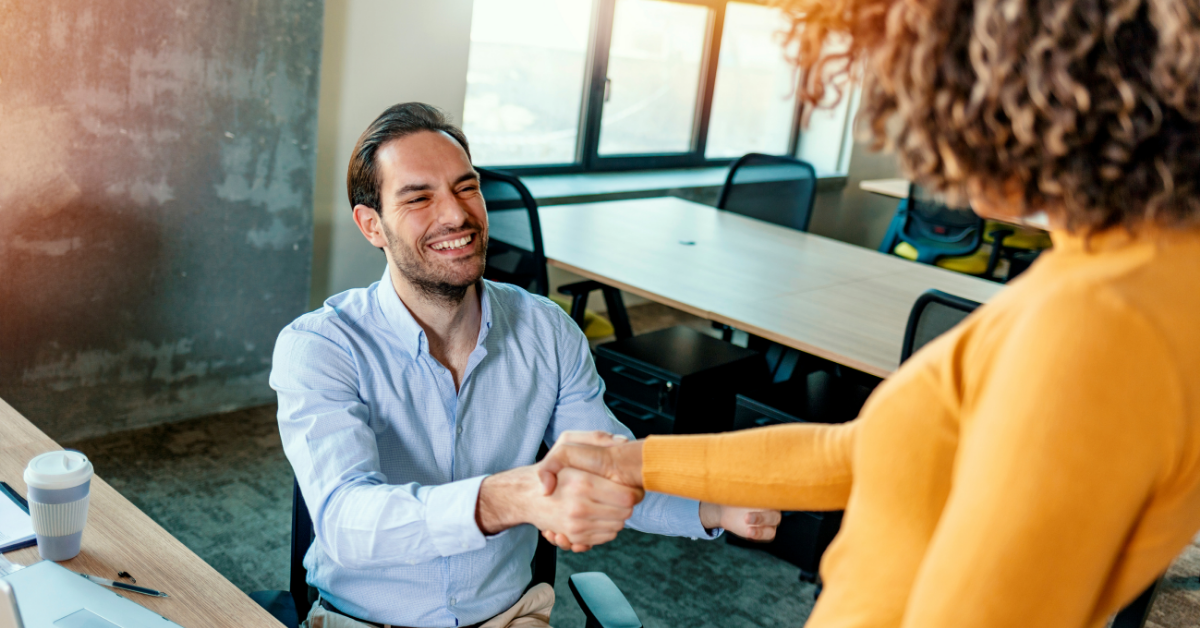 Four Ways To Get Noticed During A High-Level Job Search
12/09/2021
If you're searching for a Director, VP, or Executive-level job, the greatest advantage you have is an extensive resume detailing your cost-saving and revenue-generating results and major responsibilities. Your greatest disadvantage? Everyone you're competing with has the same…
Finding a way to stand out will make all the difference.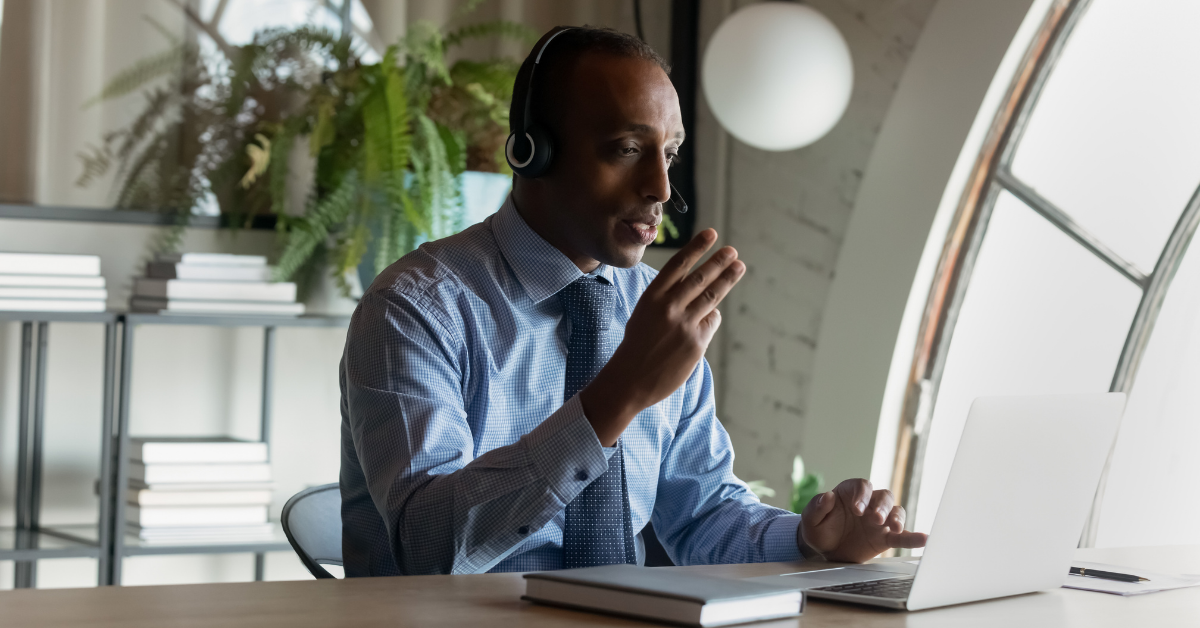 How To Prepare For And Nail Your Next Technical Interview
12/30/2021
You know you're the cream of the crop because you've risen to the top as a mid- to senior-level professional and are the best at what you do. Moreover, IT and cybersecurity are booming industries right now, so any team would be lucky to have you. While you know for a fact you meet all the technical requirements for the job (and then some), translating all that knowledge into making a good impression in an interview isn't always as straightforward as you'd hope.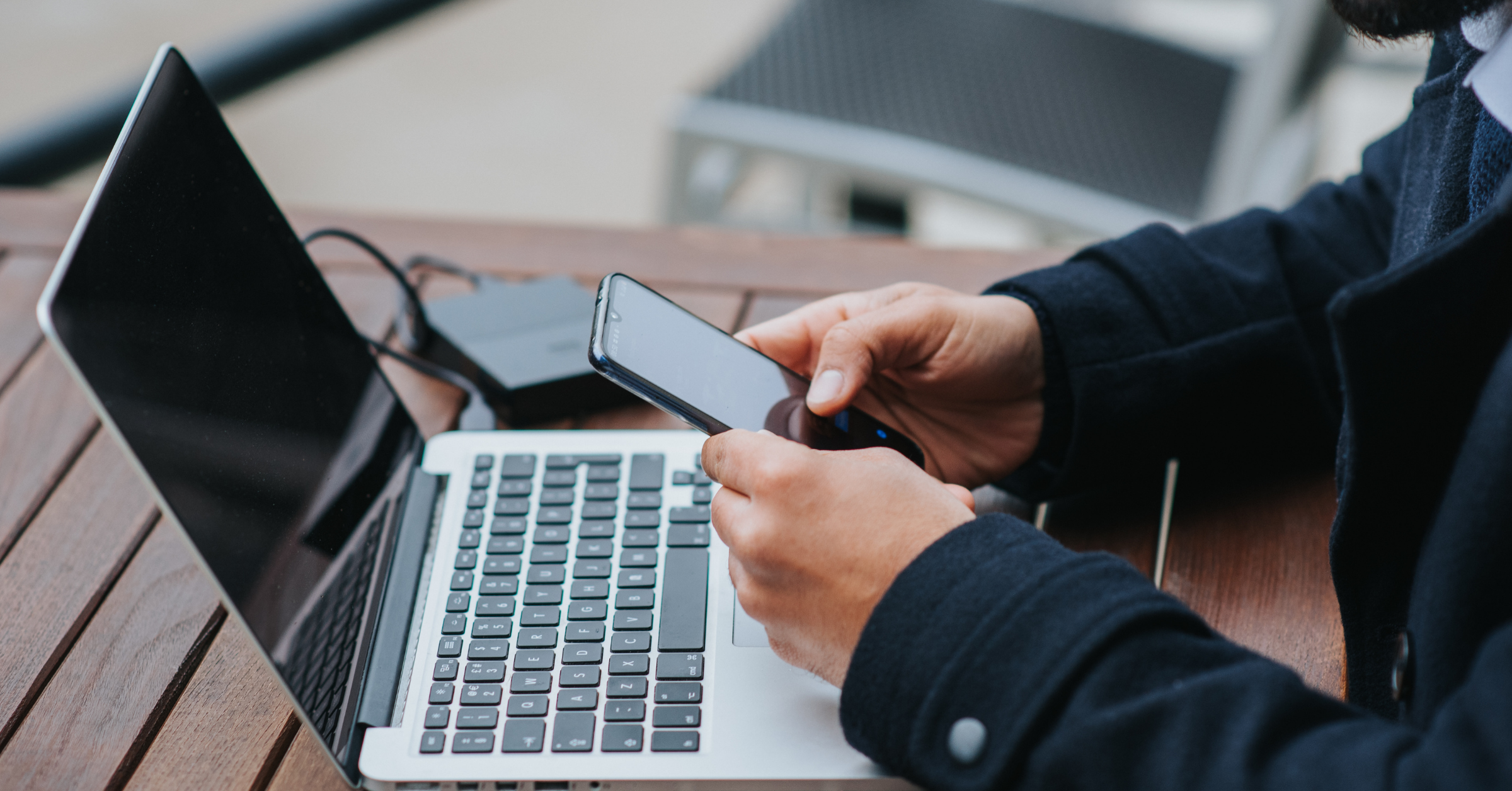 Five Non-Annoying Ways To Follow Up After An Interview
10/26/2021
Nothing is more frustrating than leaving an interview feeling on top of the world and eagerly anticipating that phone call you were promised in a week, only for there to be radio silence when the date comes around. Should you accept defeat or reach out?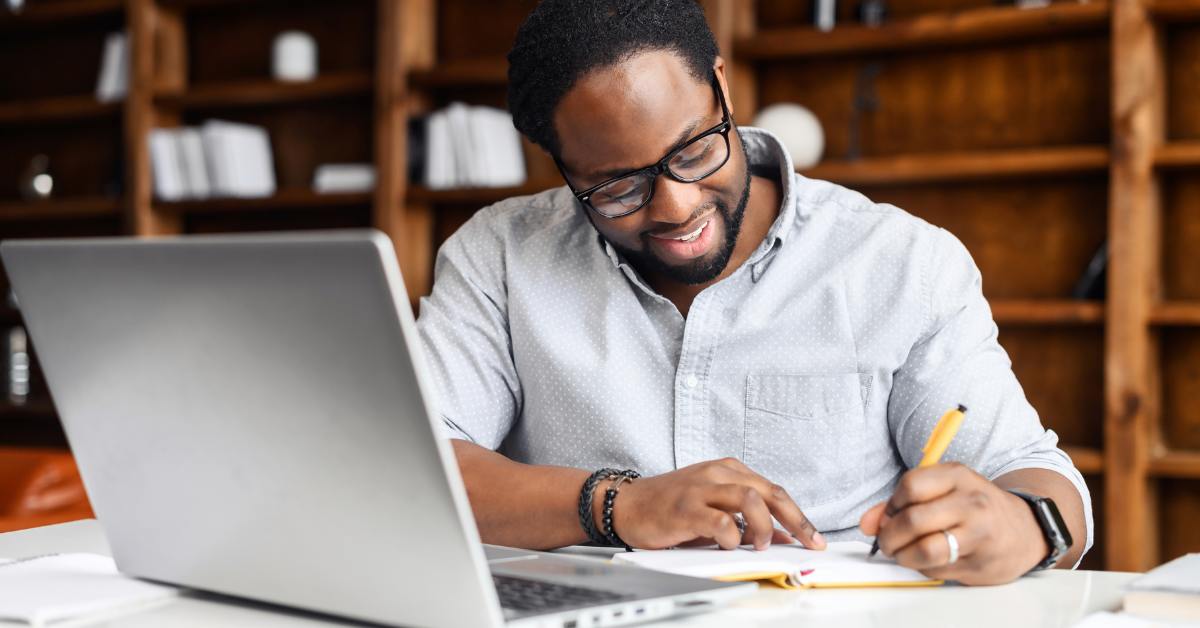 Four Mindset Tips For A Successful Job Hunt
11/17/2021
If you've recently lost your job or you've been out of the workforce for a while, you might be struggling with shaken confidence or overly pessimistic expectations. But when it comes to getting a top role, it's all in your head. Here are a few ways you can get yourself thinking positively to attract the job you deserve.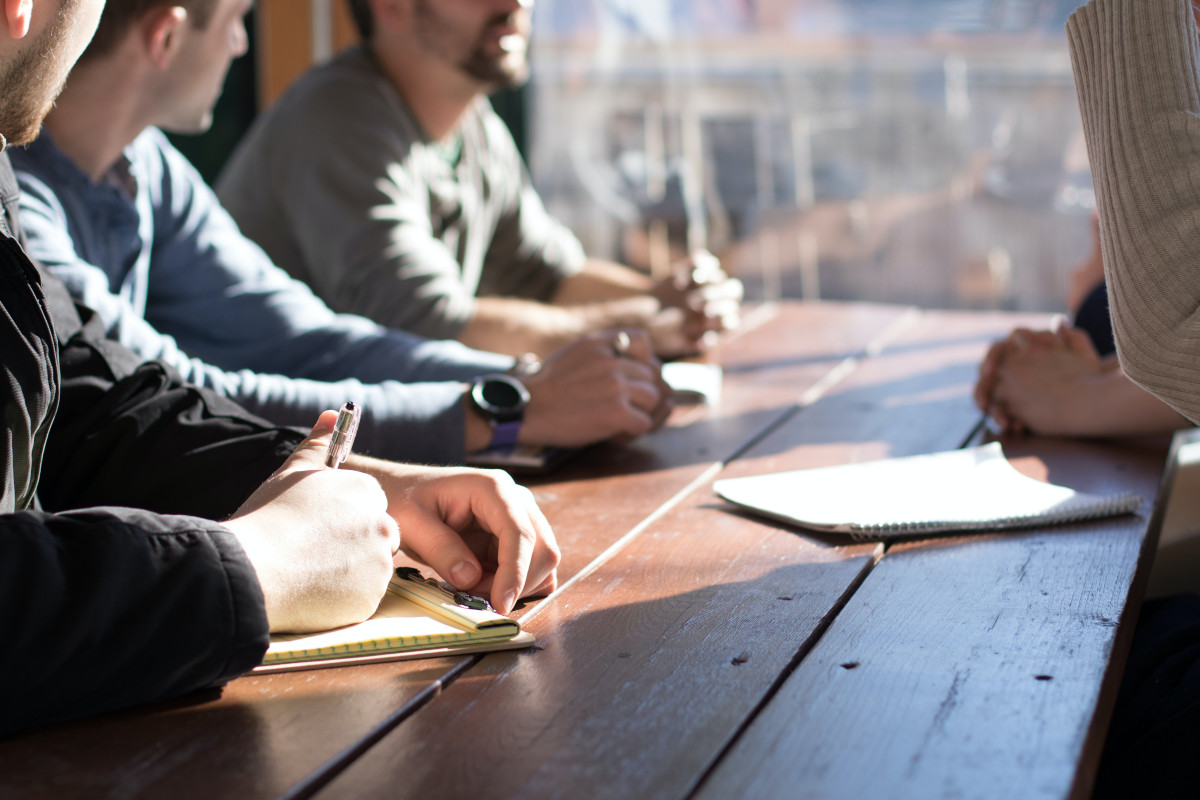 4 Pillars of Effective Workplace Leadership in a Post-Pandemic World
9/14/2021
Remote work is here to stay and because we can now work from anywhere, the lines can be a bit blurred when it comes to relationships and a work-life balance.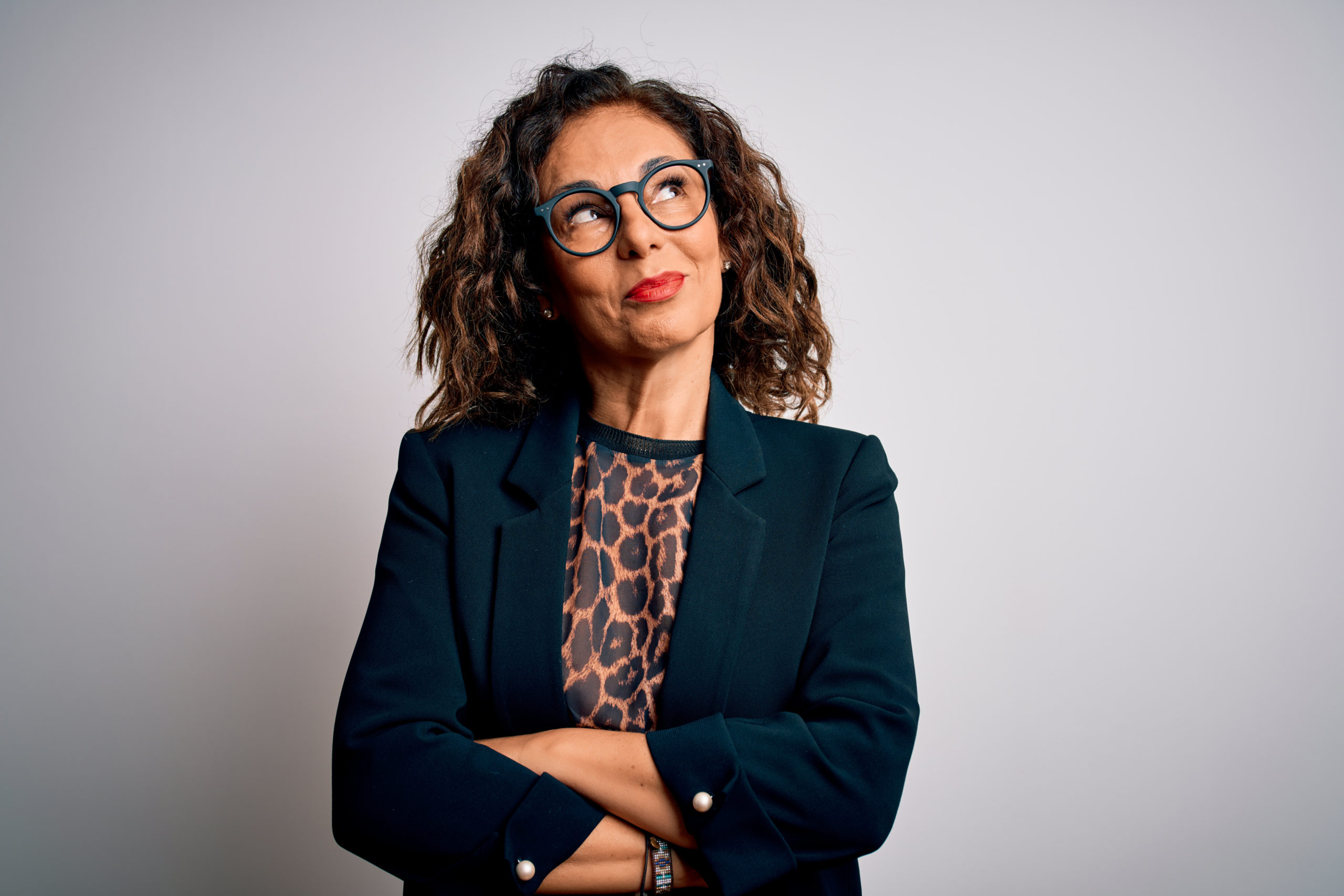 How To Turn Advice Into Action
10/5/2021
Chances are that you know someone who spends all their time consuming personal development content and professional advice but doesn't seem to benefit from what they're learning. Let's cut through the noise together and explore these tried and tested ways to turn professional advice into action.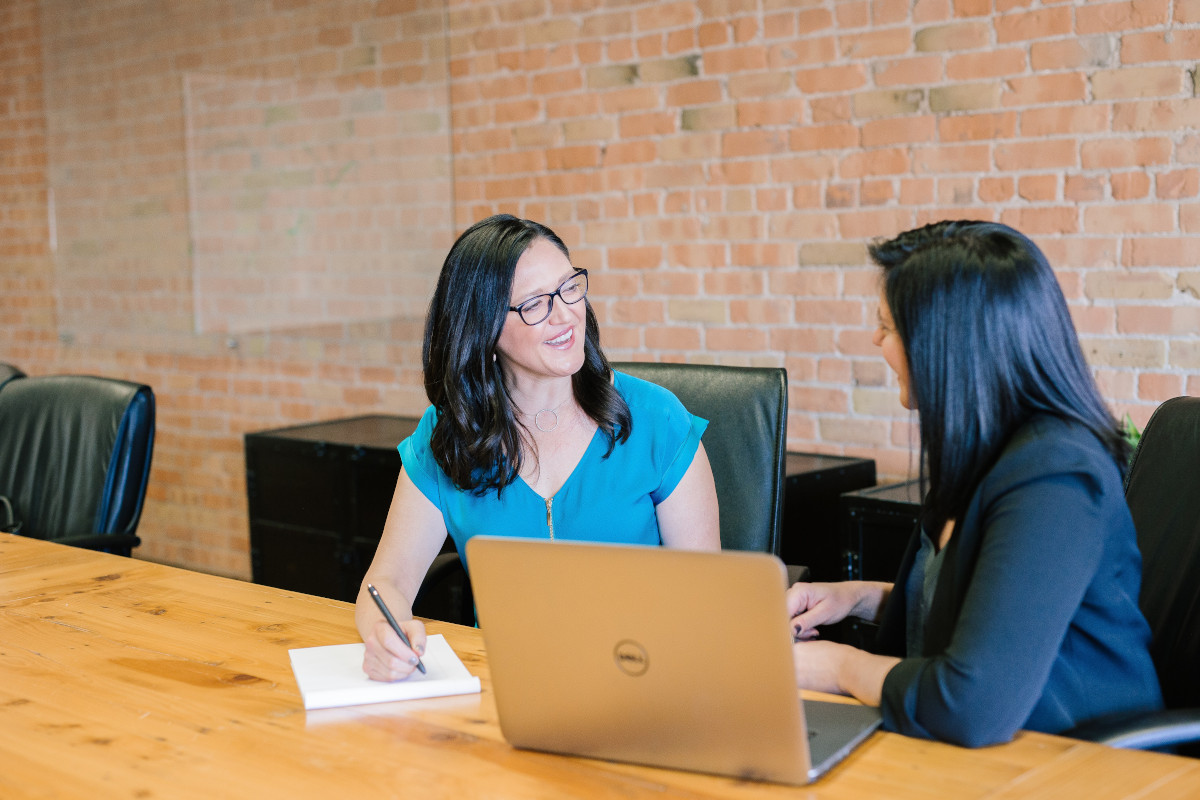 Three Tips For Turning Job Interviews Into High-Level Offers
7/20/2021
Tim Madden is a Veteran Recruiter and Headhunter. Founder of Executive Career Upgrades, he's on a mission to help accelerate careers.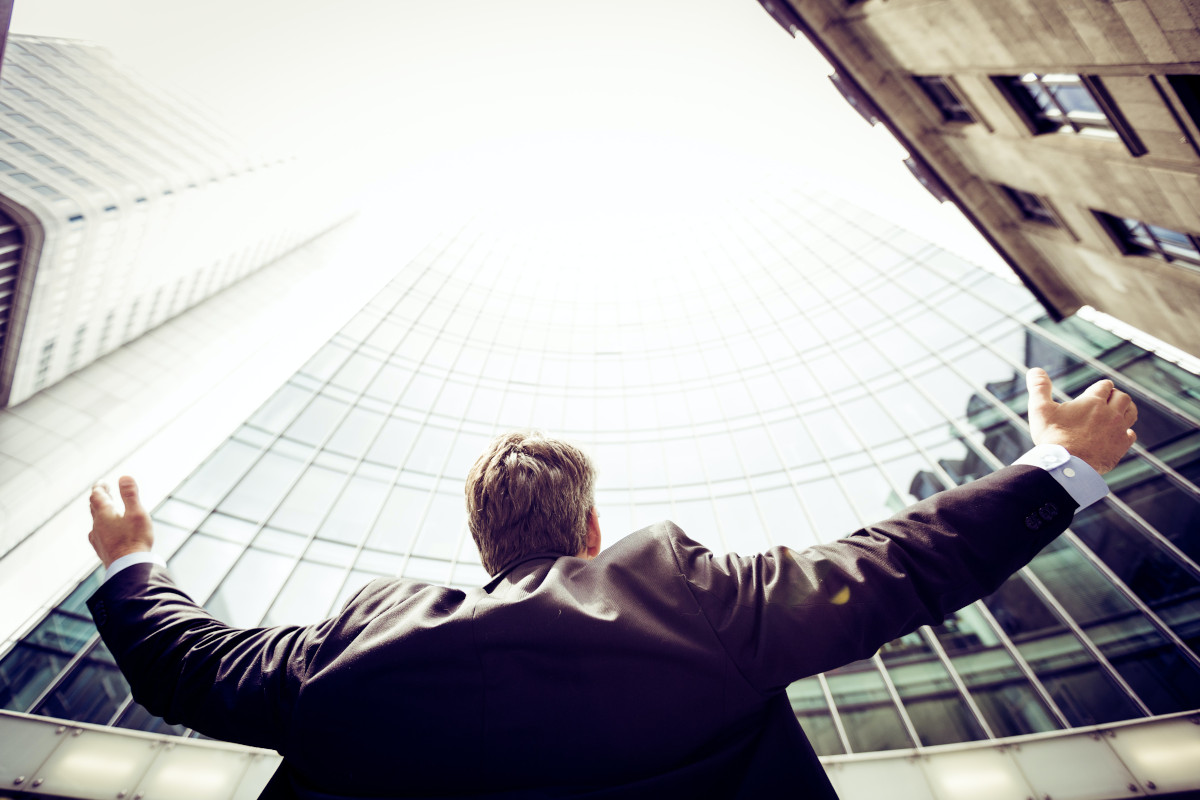 6 Ways To Upskill and Adapt In Your Career
8/24/2021
The best thing any professional can do is continually upskill with an eye toward the future. Here are six ways to achieve exactly that — no matter what your current position is.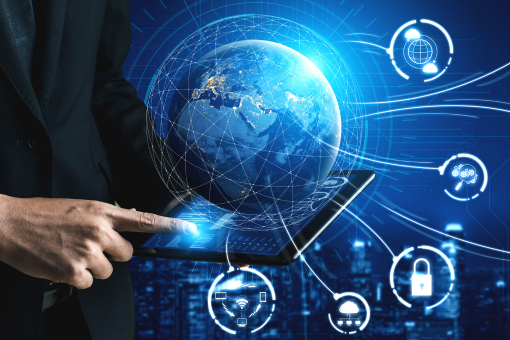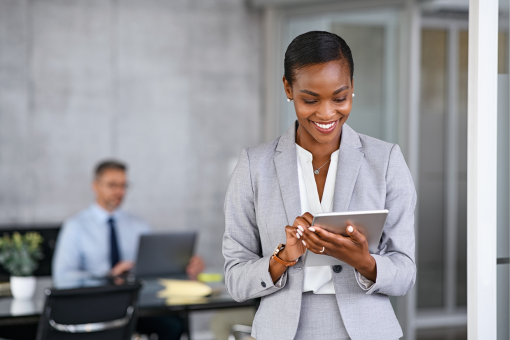 Transform Your Digital Footprint Into a Valuable Career-Building Asset
6/13/2023
Take charge of your digital persona and leverage it to unlock professional opportunities. Join us as we explore how your online presence can move from a liability to a potent tool in your career arsenal.
Senior Executives Are Falling Behind The Digital Curve — Here's What It Takes to Stay Ahead.
7/28/2022
I address the importance of digital literacy for senior executives in today's evolving business environment. I identify eight critical areas of focus and emphasize that digital transformation is not optional but essential for success, the article offers insights and guidance to help executives stay ahead of the digital curve.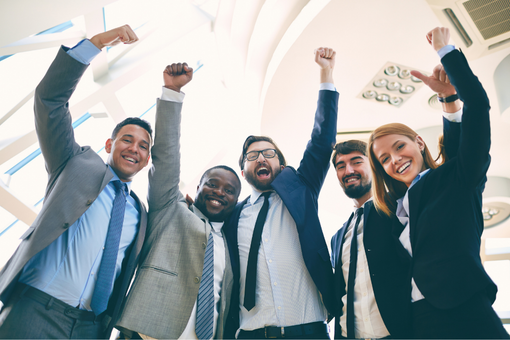 How Serving in The Army Taught This Leader The Importance of Employee Wellbeing
12/08/2022
As a past military leader myself, many of the biggest lessons I've learned about employee wellbeing come from my time in the army. Today, I'll share them with you.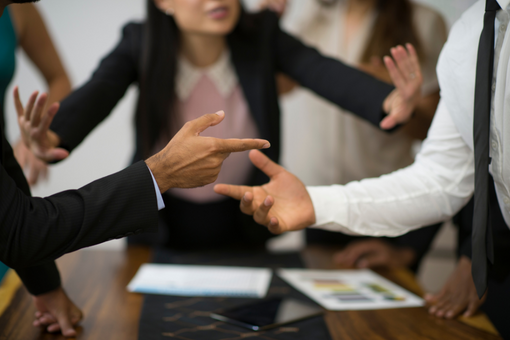 4 Warning Signs That Your Job's Corporate Culture Is Broken And Why It Might Be Time to Leave
08/04/2022
Troubling workplace attitudes and behaviors could indicate your job's corporate culture is on the brink of a breakdown. Don't miss these four warning signs.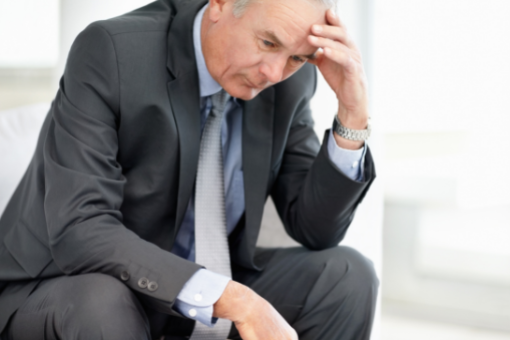 How to Deal With Career Regret — Even if You're a "Success Story"
07/07/2022
Dealing with career regret and turning it into life-enhancing transformations is possible. Here's how.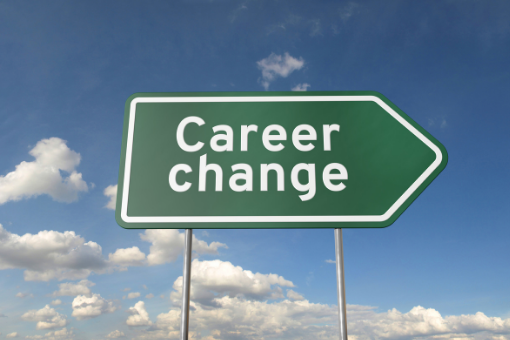 Career Transitions You Can Make in Your 40s and 50s 
05/8/2022
Making a career change is possible in your 40s and 50s so long as you can recognize your skills as transferrable. This article explores some of the best career change options that may inspire your next move.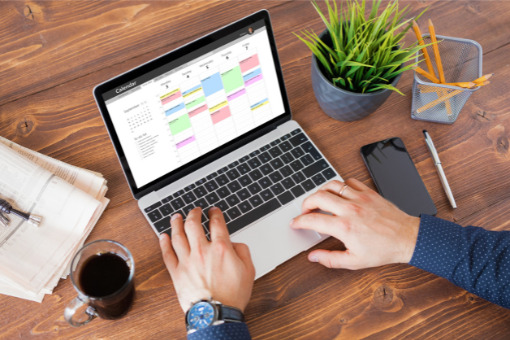 5 Ways to Stay Organized and Keep Track of Your High-Level Job Search
06/8/2022
No matter how high up on the career ladder you are, securing a new job is never easy. Let's run through five of the best ways to stay organized and keep track of your high-level job search.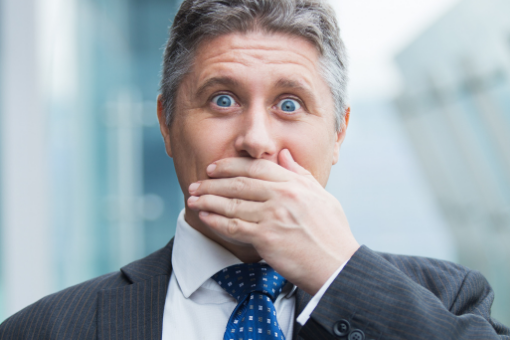 How Talking Less Could Land You Your Next 6-Figure Job
04/7/2022
Most people find interviews nerve-wracking — there's a lot of pressure and no way of knowing for sure which questions you'll be asked. But there's one topic that, when the answer is practiced effectively, you can ensure a better interview outcome for: "Who are you, and why would you be a good fit for the role?"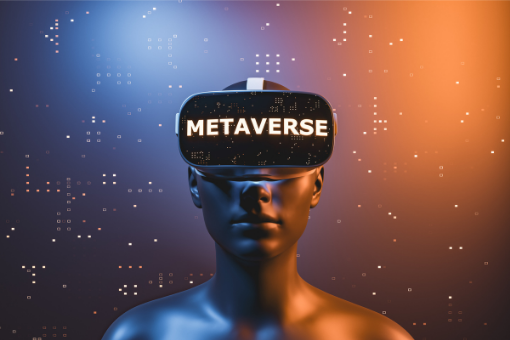 How the Metaverse Will Impact Higher Level Professionals
04/8/2022
You might think the metaverse will not be relevant for you if you work in a completely different sector or have already reached a senior point in your career, but the metaverse is seeping into all aspects of life — both personal and professional. Here are some ways it may impact your life as a professional.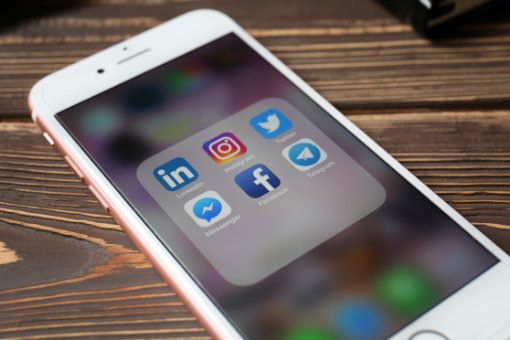 There's a New Strategy for Networking in the Digital Age
01/22/2022
You need to keep a few basic principles in mind when navigating this new world.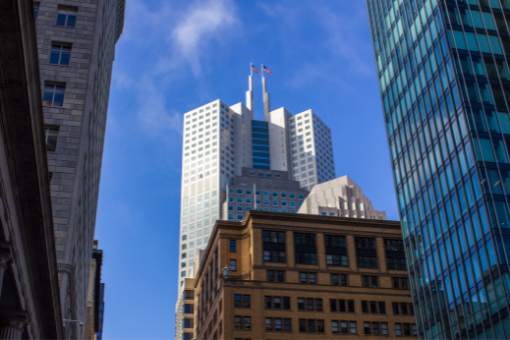 Top Industries for Job Seekers in 2022
02/24/2022
The signs are there that 2022 is a great year to look for a new high-level job — thanks to the Great Resignation, companies are looking to replace those transient workers in director, VP, and even executive-level positions. But just because it's a good time to look for work, doesn't mean that prospects are equally good across all industries.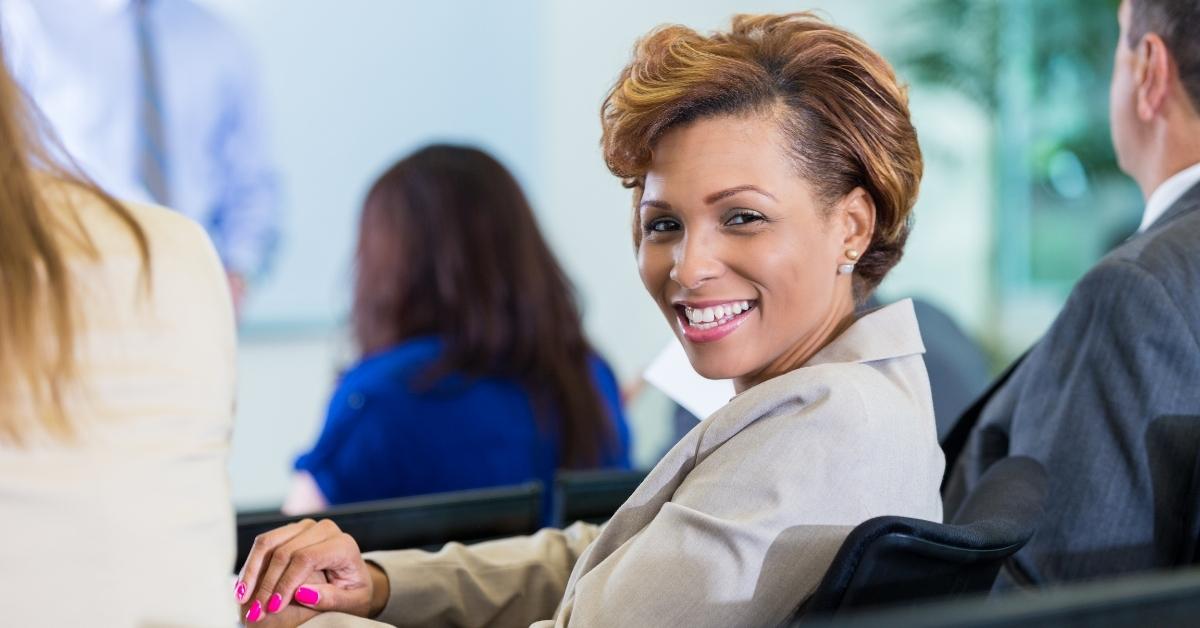 Stop Working So Hard, Differentiate Yourself Instead
11/25/2021
Know your value and optimize every action you take towards showcasing that value.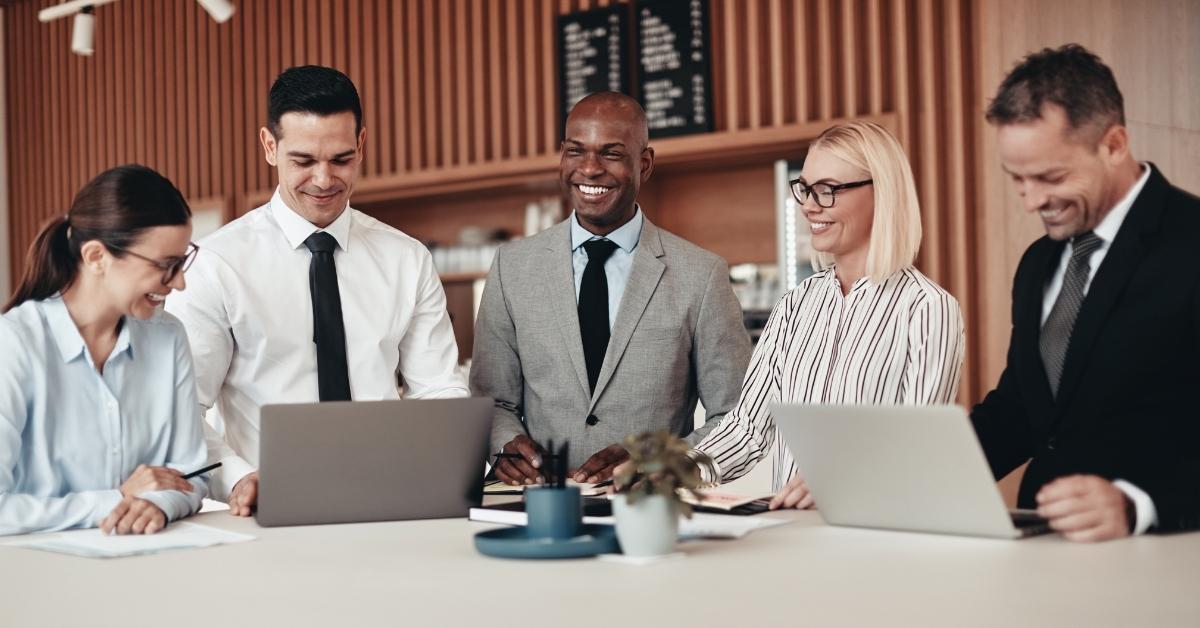 How to Go From Entrepreneur to Employee Again
12/19/2021
If you've found yourself wanting to transition back to corporate, take the proper steps.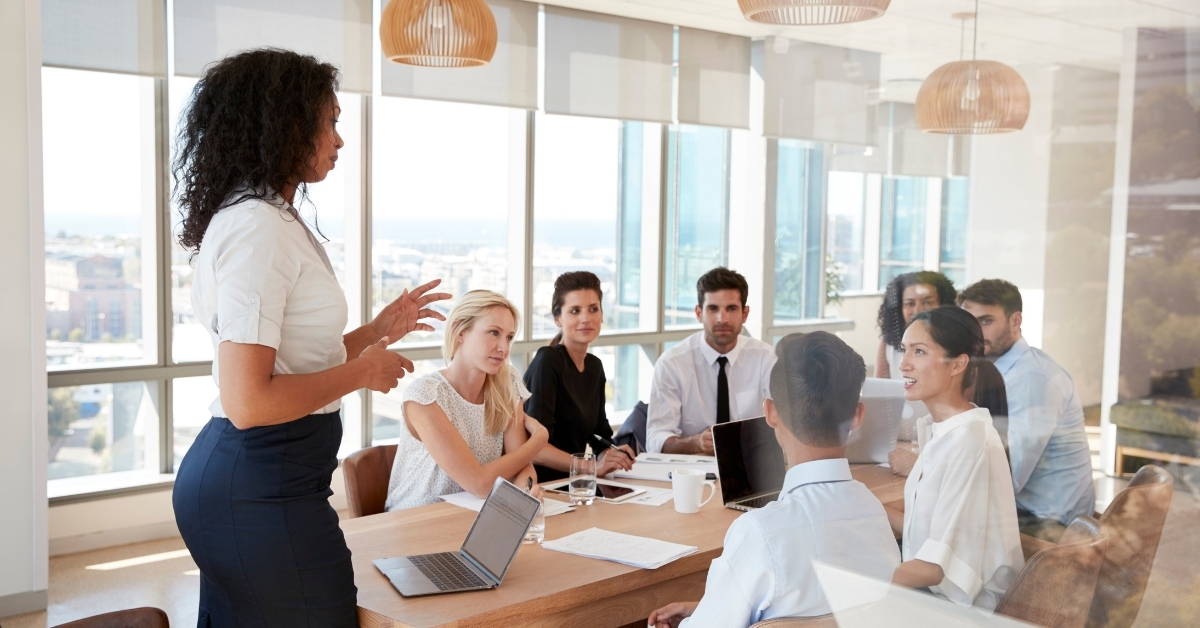 5 Tips for Challenging Yourself to Perform Outside of Your Comfort Zone
10/12/2021
Here's how you can be the best leader you can be, even in the most uncomfortable conditions.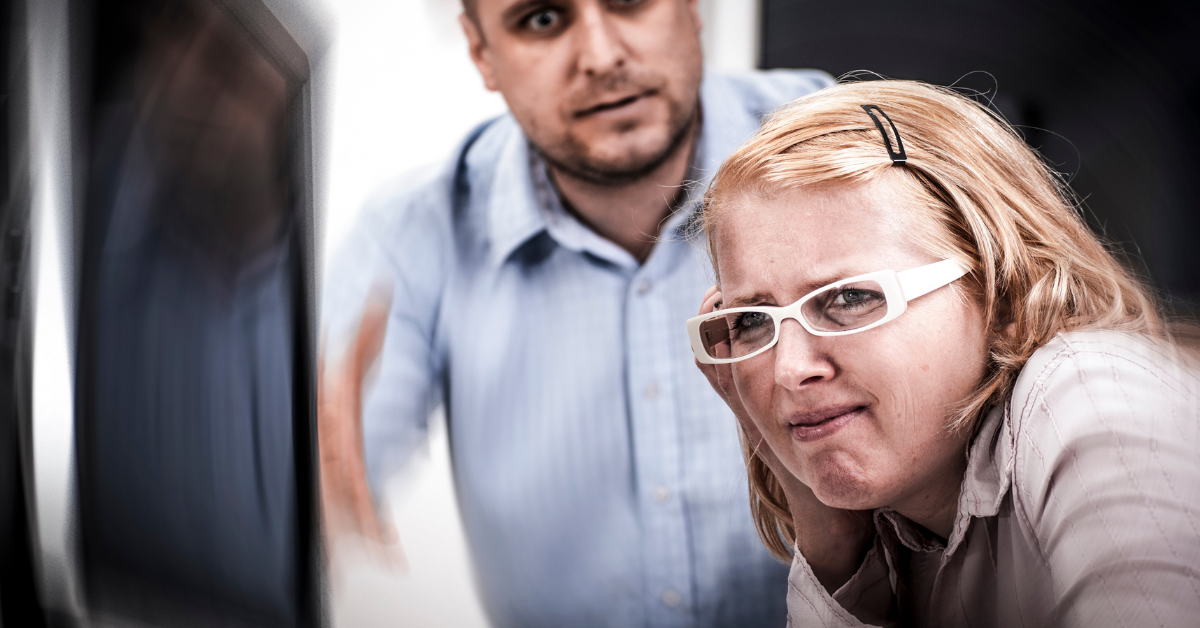 Top Signs of a Toxic Workplace and How to Deal
11/13/2021
Although mismatched values are a common culprit behind toxic workplaces, they're not always responsible.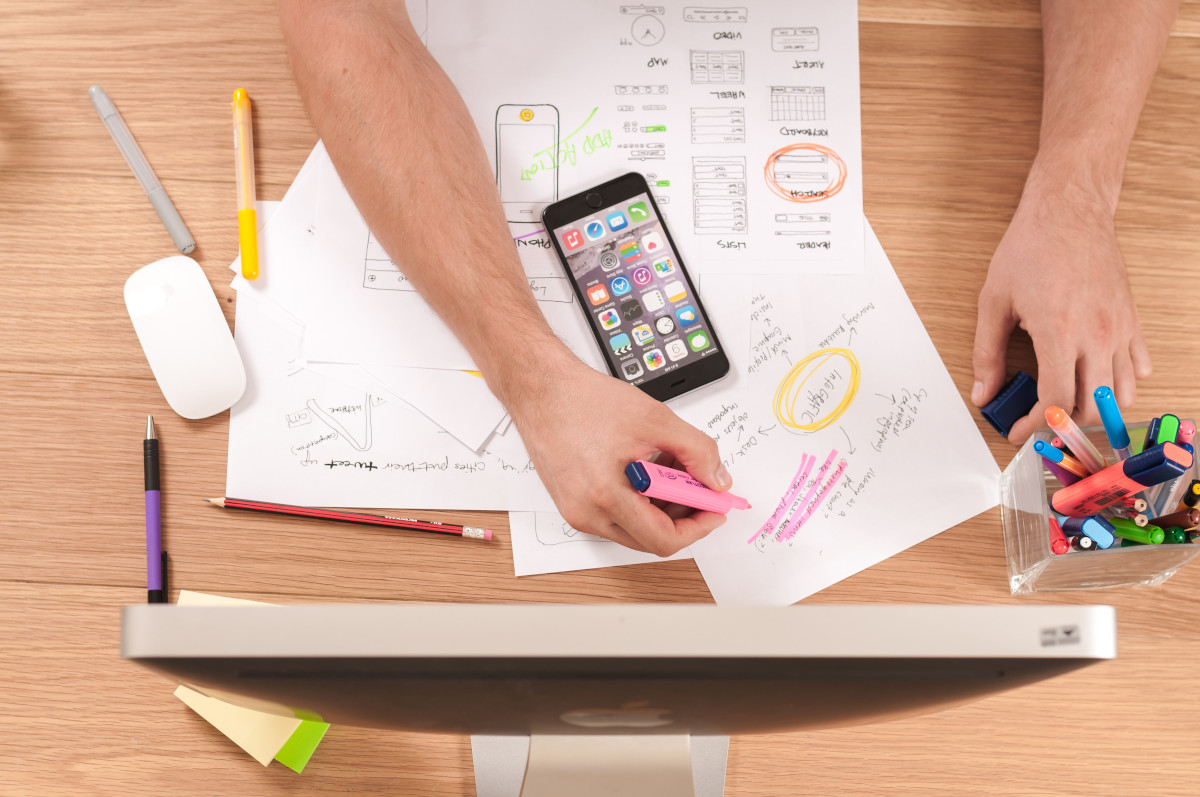 This is the Strategy to Getting Any Job You Want
7/10/2021
Today's tools, software, and access to opportunities make it easier to leverage thought leadership.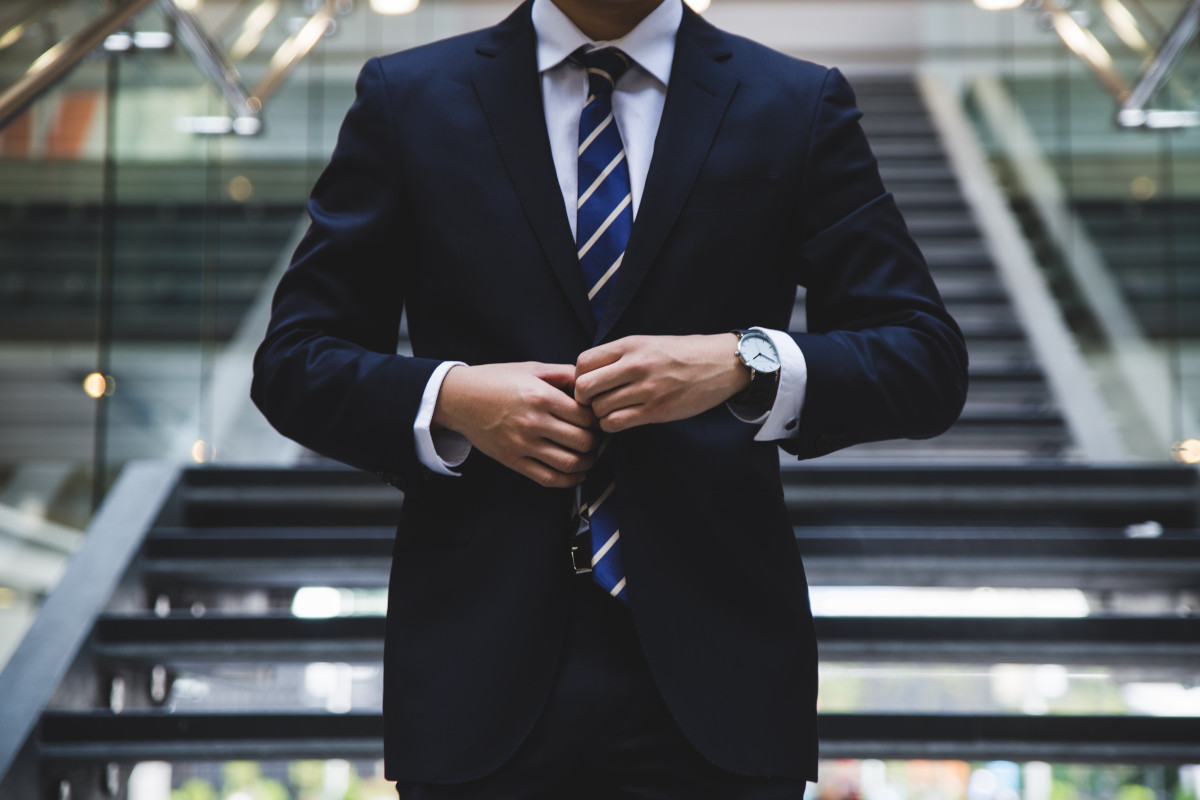 How Hidden Mindset Issues Affect Your Career Growth
9/9/2021
So, what happens when we climb the career ladder and become leaders? Do all our previous mindset issues magically disappear?
Not quite. Read on to learn about the hidden mindset issues that could affect your career growth.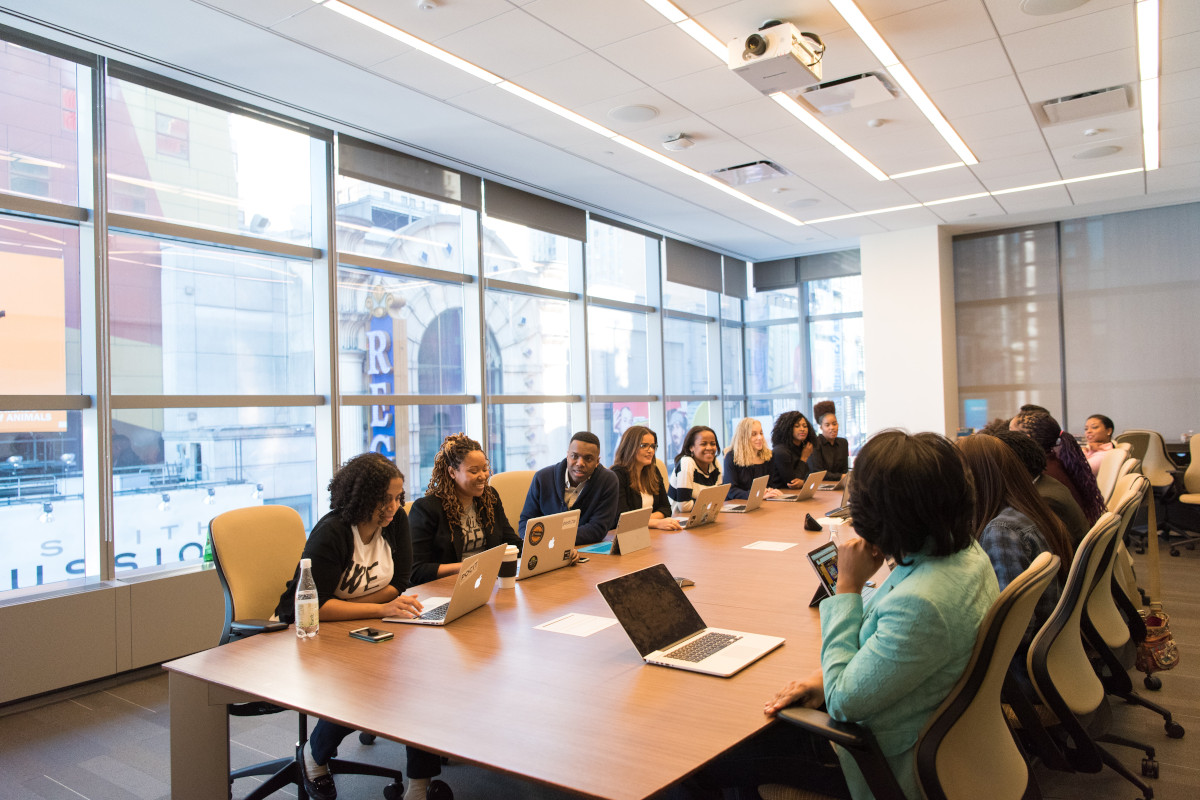 What's Missing From the Conversation About Work-Life Balance
5/15/2021
Achieving a work-life balance starts with you.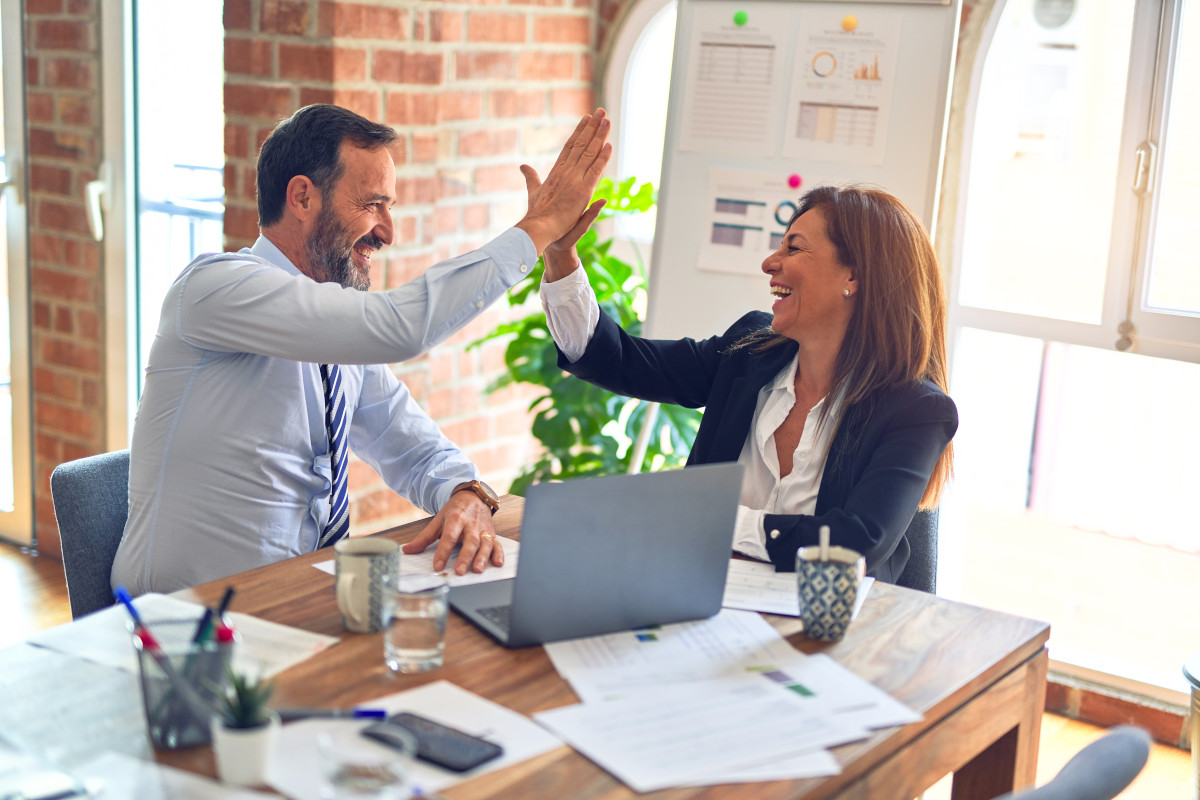 3 Ways Executive Leaders Can Cultivate a High-Performance Team
7/6/2021
The way you extend your capabilities is through a team committed to growth.
Other articles we've been featured in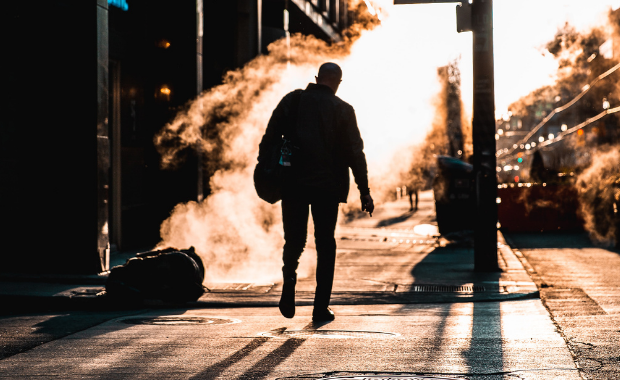 5 Ways to Use Difficult Life Circumstances to Become Unstoppable
11/18/2020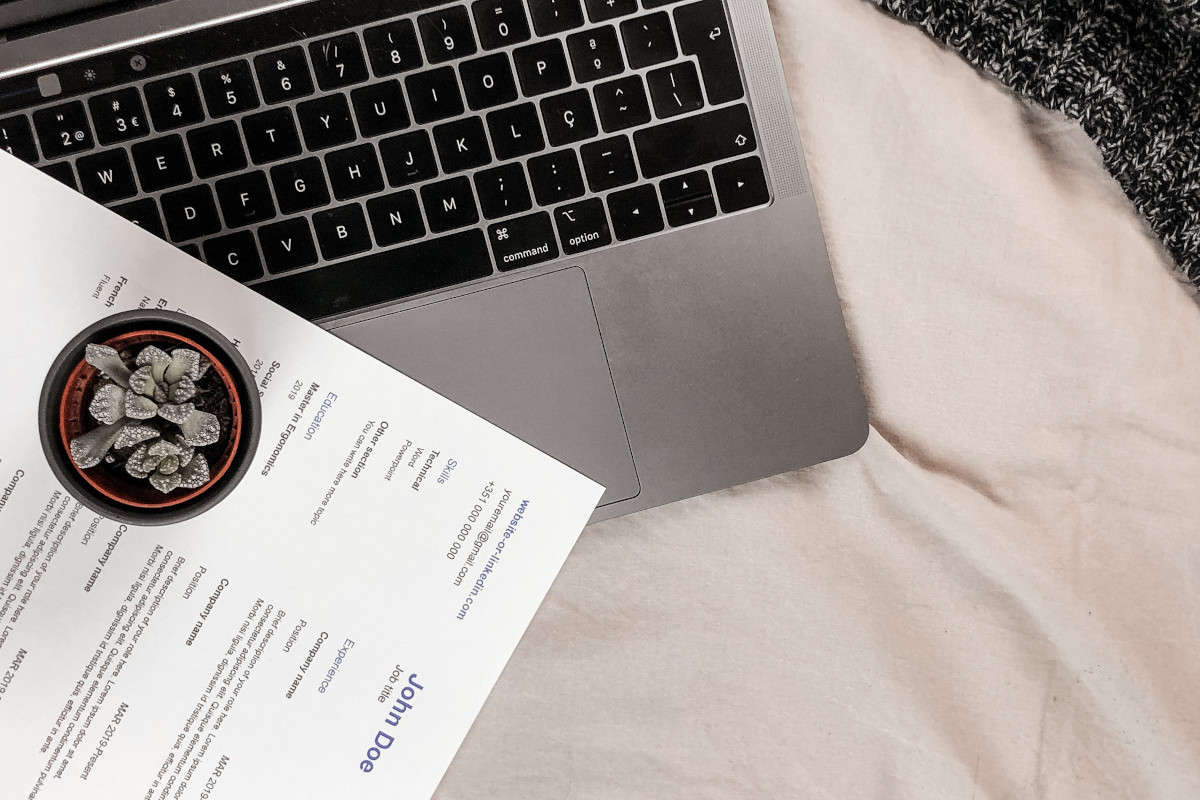 The Power of a Great Resume
10/7/2020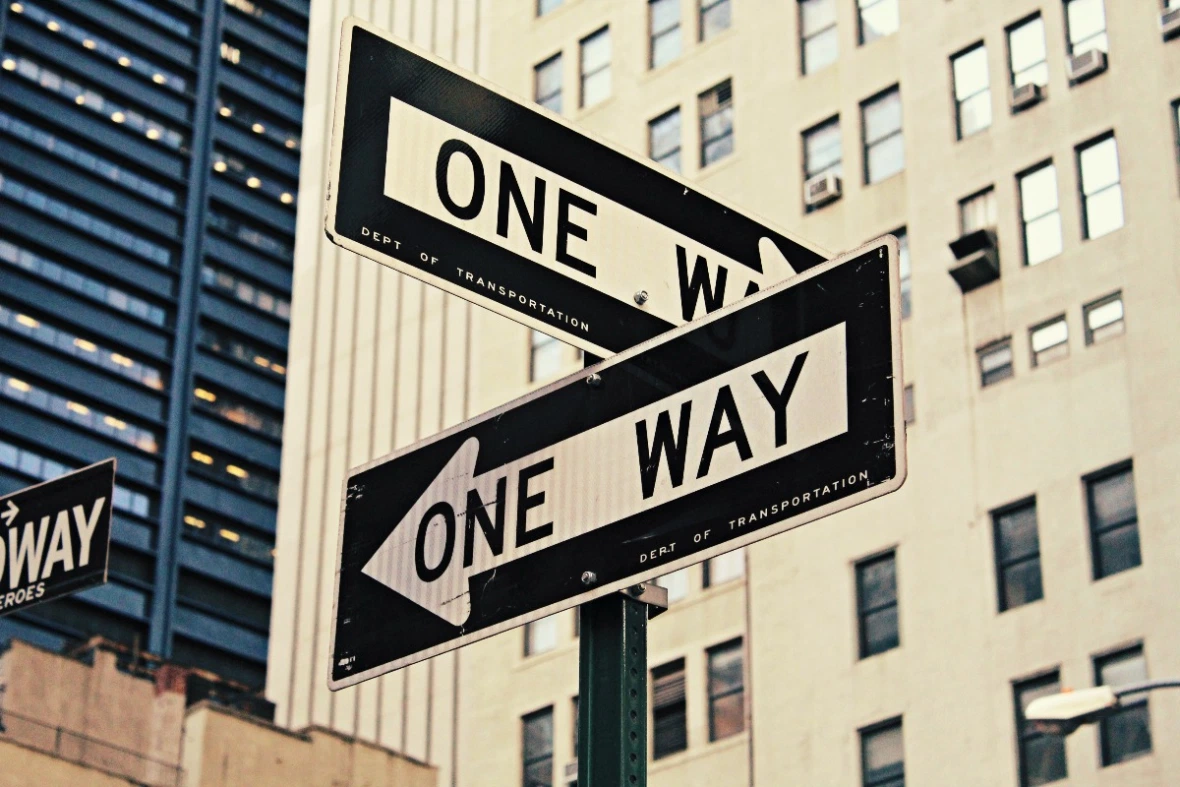 If You're Not Happy In Your Career, Here's Why Now Is The Time to Make a Change
11/2/2020