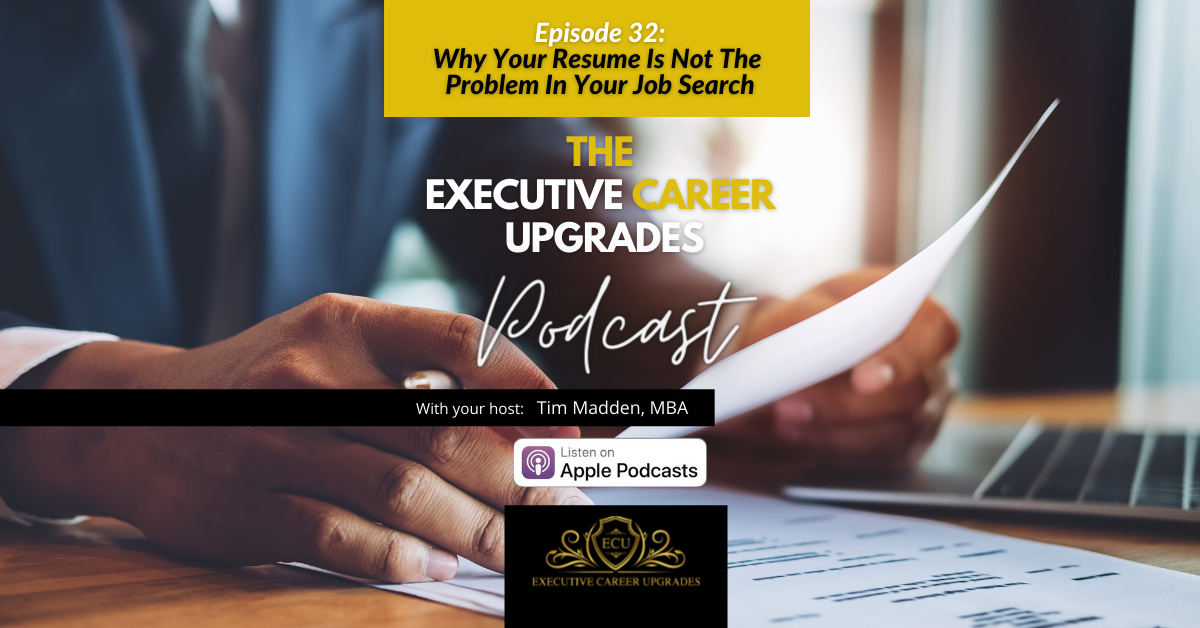 On today's podcast we talk about why your reason isn't holding you back in your career search. Also we give you some practical tips to ensure you are doing the right things if you are in an Executive search.
Some of the highlights from the episode are:
1 – What actually happens when you apply online?
2 – Ever had someone call you but then tell you something is wrong with your resume?
3 – People look for something to blame when they aren't getting results?
4 – Resume has nothing to do while interviewing
5 – Most people at the 6 figure and multiple 6 figure arena get hired by not using job boards and applying online
Need help accelerating your career, schedule a free consult with us – execupgrades.com/podcast