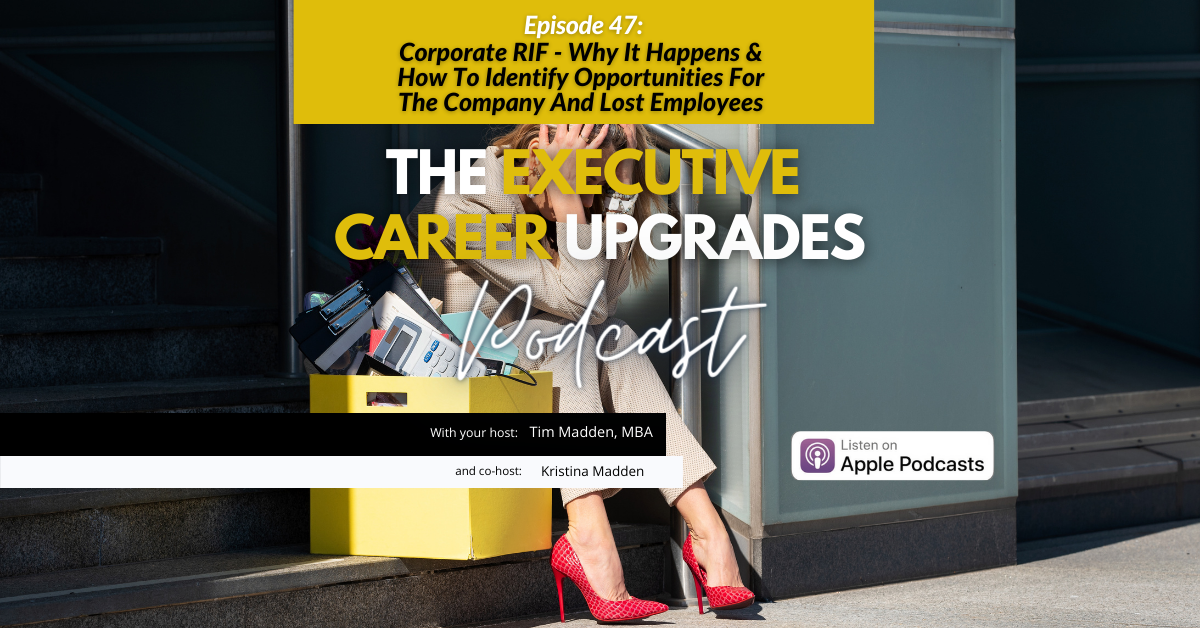 On today's episode of the Executive Career Upgrades podcast we talk about RIF's and how to handle them as a leader of the organization who has to let professionals go, or if you are a professional who is let go. We share some tactics and strategies on handling these situations and push forward in your career.
Some of the highlights of this episode are:
1 – What is a RIF?
2 – Why do they happen?
3 – Having a Plan
4 – After the moment
5 – Focus on your circle
Click here to schedule a career consult – execupgrades.com/podcast
Click her for reminder of all live events – https://www.addevent.com/event/sY14413856
Click here to see over 100 client testimonials – https://www.youtube.com/playlist?list=PLnFq7sFVe5sG2qkLWiqE1qfUsNBfXSTZv