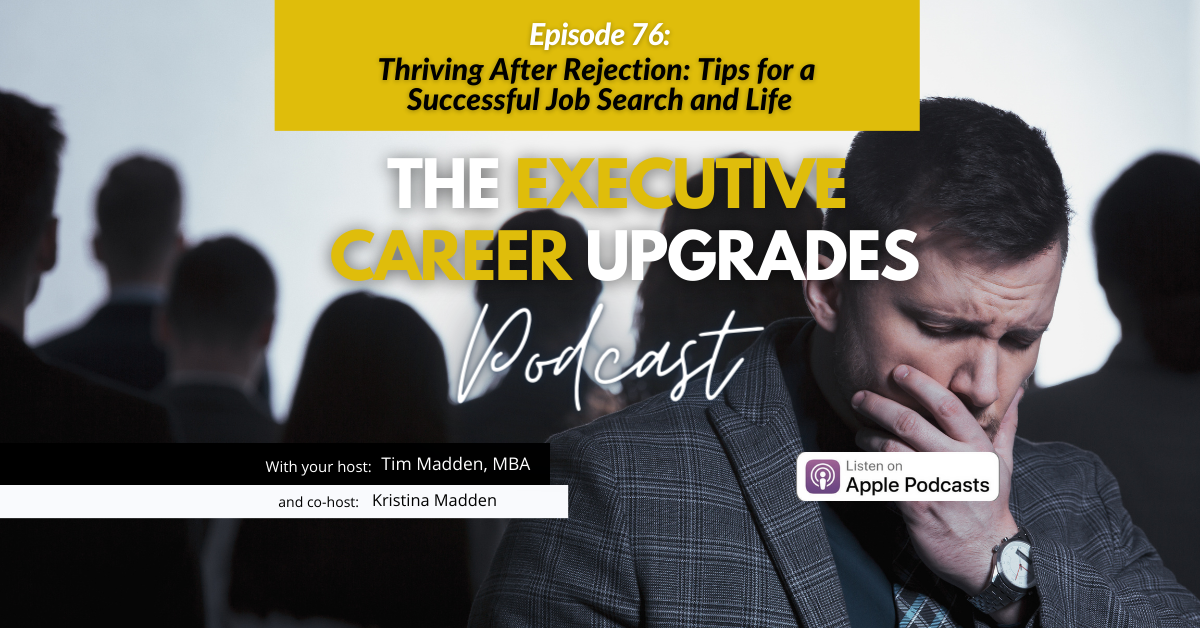 In today's episode Thriving After Rejection: Tips for a Successful Job Search, we dive into how to thrive amidst all of the rejection you are likely to face in your Executive search and provide tactics and strategies for you to push forward to land the job you love quickly!
Some highlights of this episode are:
-Allow yourself to feel the disappointment
-Stay positive
-Learn from the experience
-Keep showing up
-Seek support
-Take care of yourself
Need help in your career upgrade? Go over to execupgrades.com/podcast and schedule your free career breakthrough session so you can land the job and money you deserve.