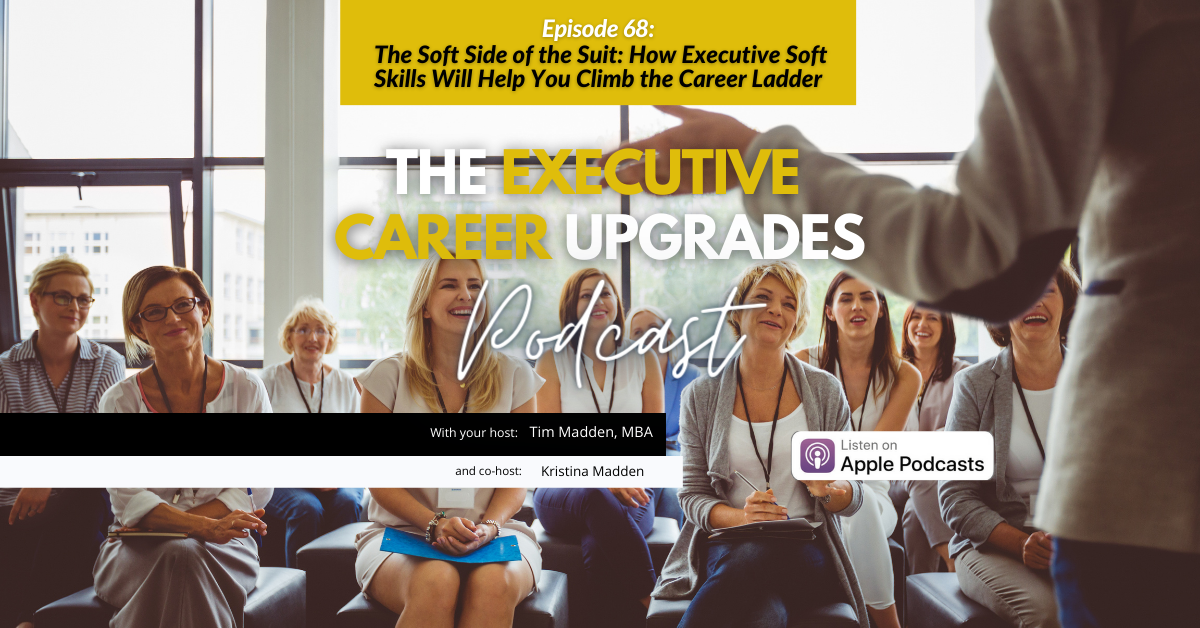 On Episode 68 of the Executive Career Upgrades podcast, "The Soft Side of the Suit," we focus on the soft side of the suit, showing corporate leaders the soft skills needed to help climb the corporate ladder.
Soft Skills are personal attributes that enable someone to interact effectively and harmoniously with other people, knowing these are extremely important to be an effective leader.
Some highlights of this episode are:
-High emotion – low intelligence
-Self-awareness
-Motivating others
-Influencing outcomes
If you need help reaching your career goals in 2023 go to http://www.execupgrades.com/podcast and schedule a free consultant with one of our Executive Career Advisors.