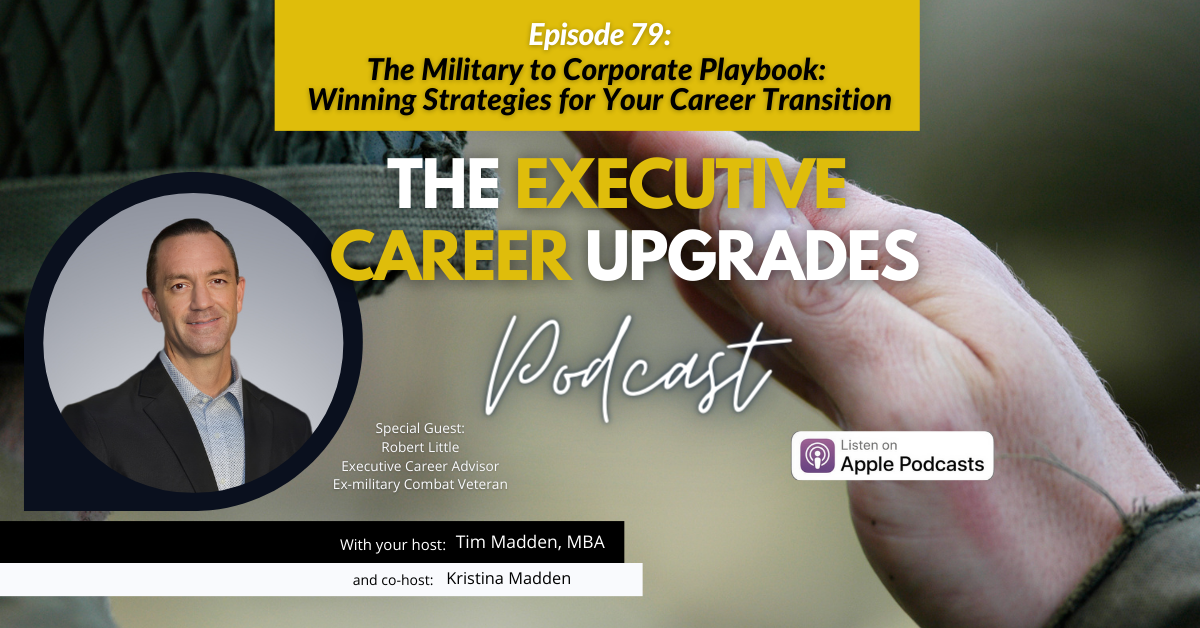 Looking to upgrade your career? Tune in to the latest episode of the Executive Career Upgrades Podcast! Episode 79, "The Military to Corporate Playbook: Winning Strategies for Your Career Transition."
On today's episode, our expert executive career advisors reveal how military veterans can leverage their unique set of skills and attributes to land top leadership roles in the corporate world.
Discover how to identify the right industry and role, effectively communicate your military experience to corporate employers, gain relevant certifications and qualifications, and network with other successful veterans.
If you're a veteran or looking to support those in their career transitions, don't miss this must-listen episode for winning strategies and insider tips! And, as always, if you need personalized career advice and guidance, don't hesitate to schedule a free career consultation with one of our Executive Career Advisors. Just head over to http://www.execupgrades.com/podcast and book your call today. Let us help you make your career dreams a reality!