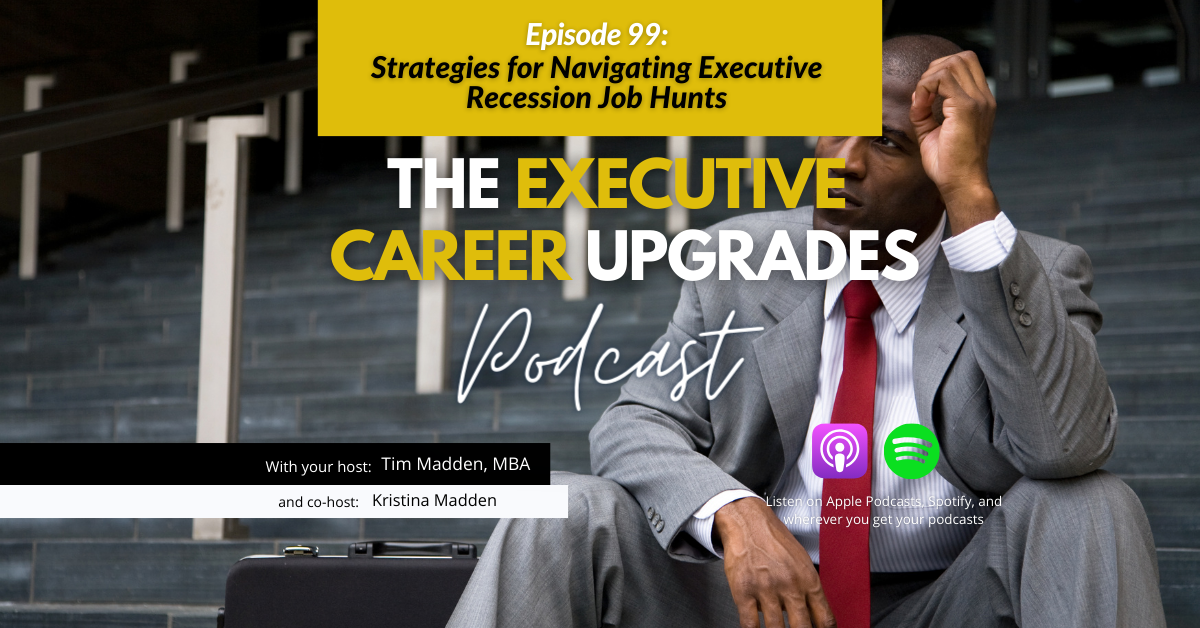 Did you miss our deep dive into "Strategies for Navigating Executive Recession Job Hunts" on Episode 99 of the ECU Podcast? Don't worry; the replay is now available for you to access now!
Join hosts Tim and Kristina Madden as they share invaluable strategies for executives seeking new opportunities during challenging economic conditions. In this replay, you'll gain exclusive access to expert advice and actionable steps to enhance your job hunt and secure your next executive role.
Tune in to the replay of Episode 99 to:
Learn essential strategies for navigating the executive job market during a recession.
Discover how to stand out and succeed in a competitive environment.
Equip yourself with the tools and insights needed to thrive in uncertain times.
Your executive career journey doesn't have to be uncertain. Take control of your path to success by tuning in to the replay now and arming yourself with the knowledge you need to secure your next role.
But why stop there? Elevate your executive job search to the next level. Schedule a personalized career strategy session with our seasoned Executive Career Advisors. Make informed decisions and maximize your potential. Claim your session at https://execupgrades.com/podcast/ and set your course for a successful executive career journey. Your future awaits!
Take the first step towards securing your next executive role – choose strategy, choose success, choose YOU.