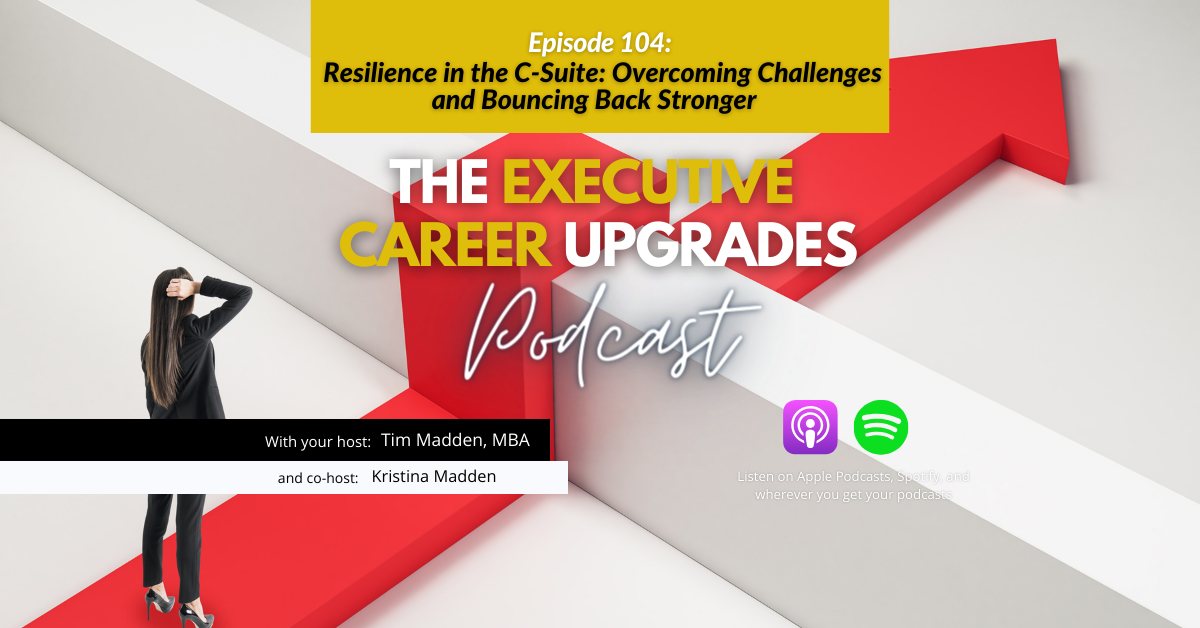 ECU Podcast Episode 104: "Resilience in the C-Suite: Overcoming Challenges and Bouncing Back Stronger" Replay Available!
Did you miss the enlightening journey into the realm of C-Suite resilience on ECU Podcast Episode 104? No worries! The replay is now accessible for your convenience.
Join us as we dive deep into the strategies and principles that top executives employ to tackle challenges and setbacks with unwavering determination. In this replay, you'll have the chance to tap into the wealth of experience and wisdom Tim and Kristina Madden, the visionary Co-Founders of Executive Career Upgrades, bring to the forefront. This is your opportunity to develop the resilience essential for thriving in the fiercely competitive C-Suite.
Catch up on what you missed and prepare yourself for the path to long-term success in the world of executive leadership. Equip yourself to face any challenge with confidence and resilience as you unlock the keys to victory.
Don't leave your journey to C-Suite excellence to chance. Tune in to the replay now and take the first step toward bouncing back stronger and conquering challenges in the executive realm.
Your path to victory begins here.