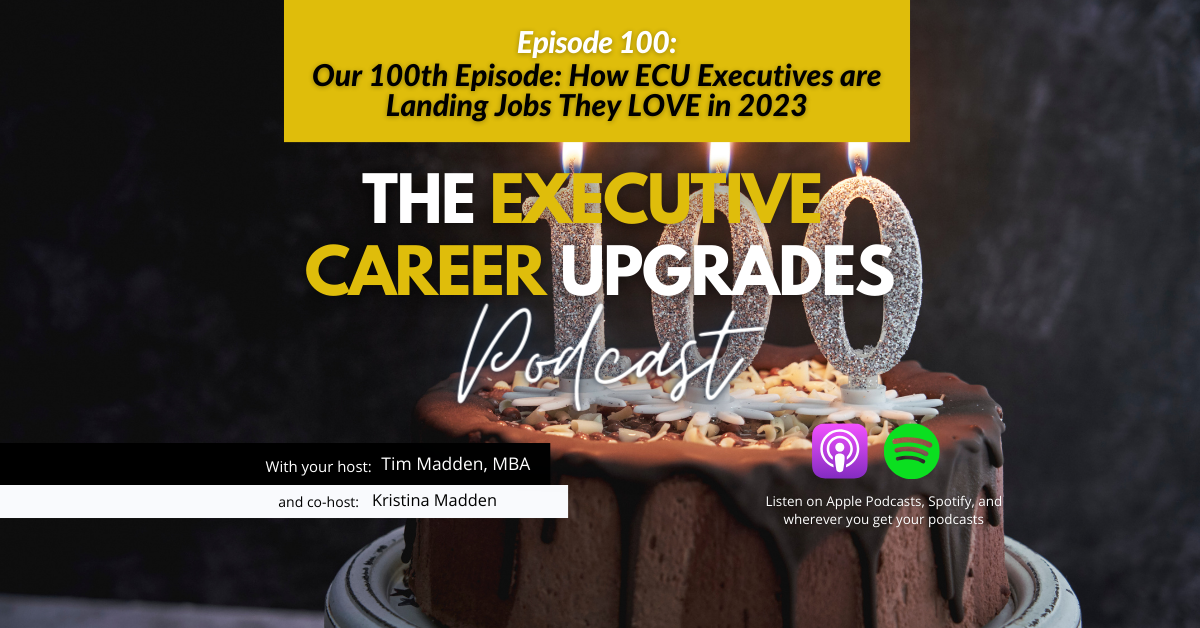 Missed our incredible 100th episode celebration? Don't worry! The replay is now available on all your favorite podcast platforms, including Apple Podcasts, Spotify, and wherever you tune in.
Relive the excitement and insights from our landmark episode, "Our 100th Episode: How ECU Executives are Landing Jobs They LOVE in 2023." Join us as we dive deep into the world of executive career success and uncover the strategies that have propelled ECU executives to their dream jobs.
Whether you're an executive seeking your dream job or simply curious about the winning strategies of high achievers, this replay is packed with valuable insights that you won't want to miss.
Tune in now to catch all the action and get ready to embark on your journey towards your dream job. Success awaits, and the replay is just a click away!
One more thing… If you are in the middle of a Director, VP, or Director-level job search and you're not landing at least 5-8 interviews a week, we want to help. Visit us at https://execupgrades.com/podcast to learn more about how we can help you land the job and money you know you deserve in the marketplace.