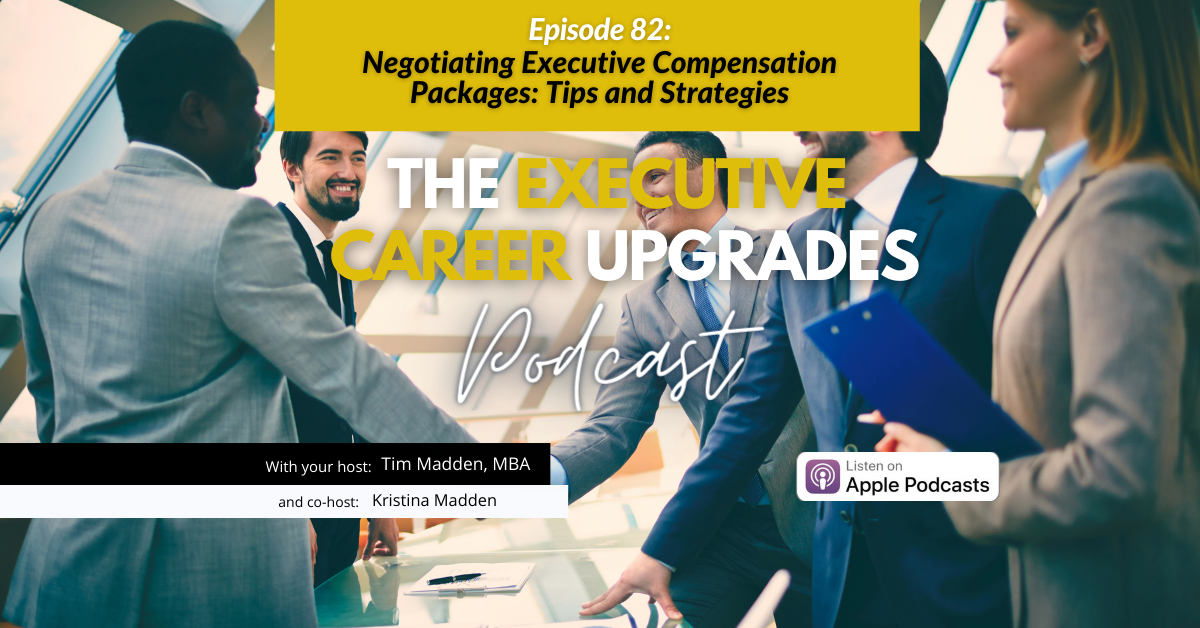 In this episode, CEO, Tim Madden, will share tips and strategies to help high-performing Directors, VPs, and Executives navigate the negotiation process for their compensation packages.
We'll cover the latest trends in executive compensation, including the use of equity and deferred compensation, and discuss how to communicate your value effectively during the negotiation process. Whether you're looking to negotiate a new compensation package or want to ensure that you're being fairly compensated for your hard work and expertise, this episode is a must-listen.
Tune in and learn how to negotiate like a pro with Episode 82: Negotiating Executive Compensation Packages: Tips and Strategies! Don't miss out on this valuable episode!
And, as always, if you need personalized career advice and guidance, don't hesitate to schedule a free career consultation with one of our Executive Career Advisors. Just head over to http://www.execupgrades.com/podcast and book your call today. Let us help you make your career dreams a reality!