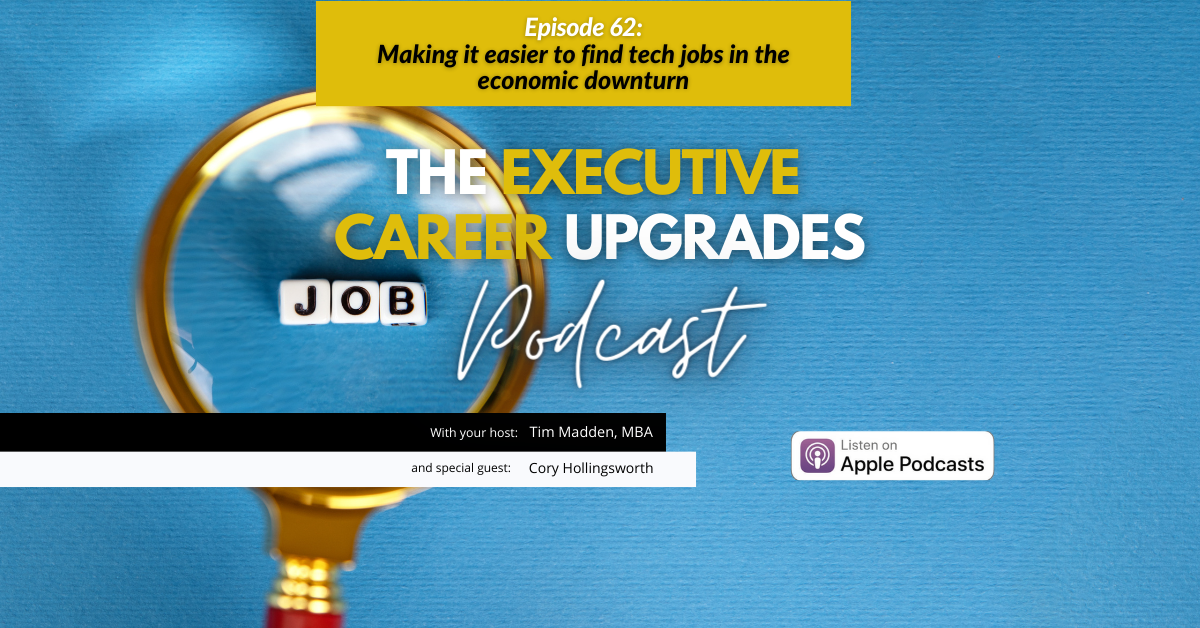 In Episode 62 of the Executive Career Upgrades Podcast "Making It Easier To Find Tech Jobs In The Economic Downturn," we talk about how to make it easier to find tech jobs in the economic downturn.
Despite the layoffs at Meta, Amazon, and other large tech companies, many tech organizations are having record-breaking years. How do you find them? How do you get in front of people that can actually hire you?
That is what we are covering today with our special guest Cory Hollingsworth who is Head of Partnerships & Brand Engagement.
Join us to get tactics and strategies to get the job and money you deserve in the marketplace quickly!
If you need help in your career, go to http://www.execupgrades.com/podcast to schedule your free career consultation with one of our Executive Advisors.