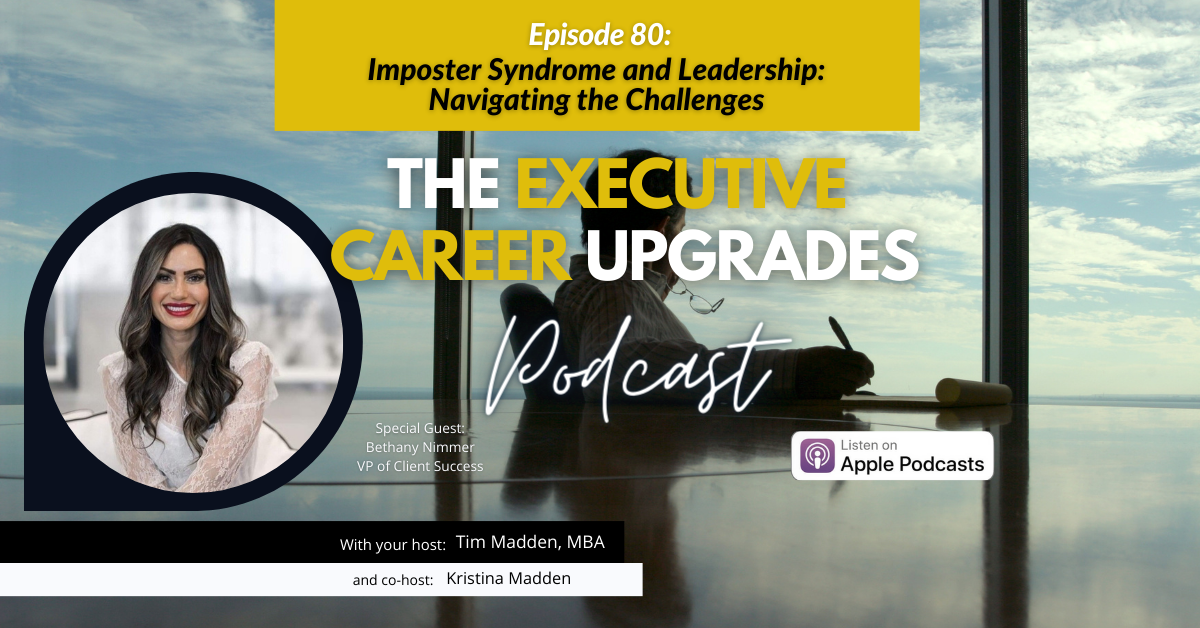 Are you a high-level executive struggling with imposter syndrome or facing leadership challenges? Tune in to the latest episode of the Executive Career Upgrades Podcast! Episode 80, "Imposter Syndrome and Leadership: Navigating the Challenges."
On today's episode, Kristina Madden and Bethany Nimmer discuss effective strategies to overcome imposter syndrome and navigate common leadership challenges faced by Directors, VPs, and Executives like you. Discover how to reframe your thoughts, seek feedback and support, and ask for help when needed to become a successful leader.
Bethany shares insights from her experience working with executives and highlights the importance of identifying and understanding your team's limiting beliefs. You'll also learn about the mindset coaching component of the Executive Career Advising program, which helps clients make significant shifts in their belief systems to better support their career goals.
If you're looking to thrive as a successful leader or need personalized career advice and guidance, don't hesitate to schedule a free career consultation with one of our Executive Career Advisors. Head over to http://www.execupgrades.com/podcast and book your call today!