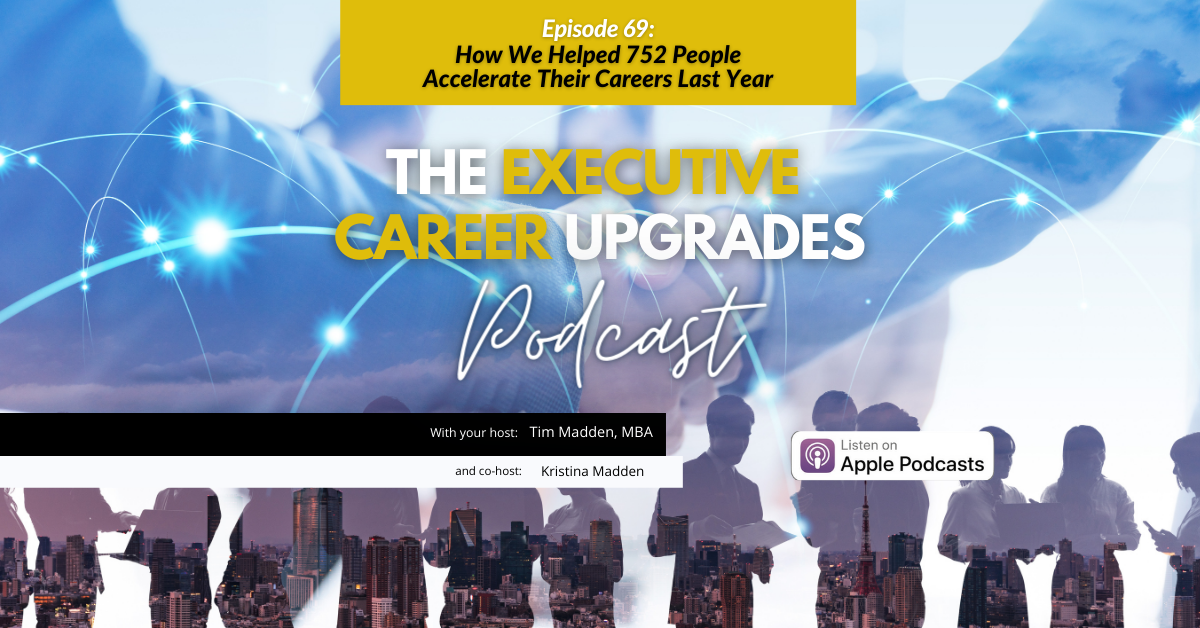 In this episode we are showing you exactly how we helped 752 professionals in 2022 accelerate their career at the Director and above level. Despite inflation and the economic challenges that impacted organizations around the globe.
You cannot miss this episode because we are going under the hood of Executive Career Upgrades and showing you exactly how professionals were hired, why some clients were not hired, and what you can do to take your career to new heights.
Some highlights of this episode are:
1 – Commitment and belief
2 – People highly understand the amount of time
3 – Handouts
4 – Scared of rejection
5 – Scared of potential
6 – Commitment to self development
7- Inaction & Action
If you are looking to accelerate your career go to http://www.execupgrades.com/podcast and schedule your free career consultation to start your acceleration.