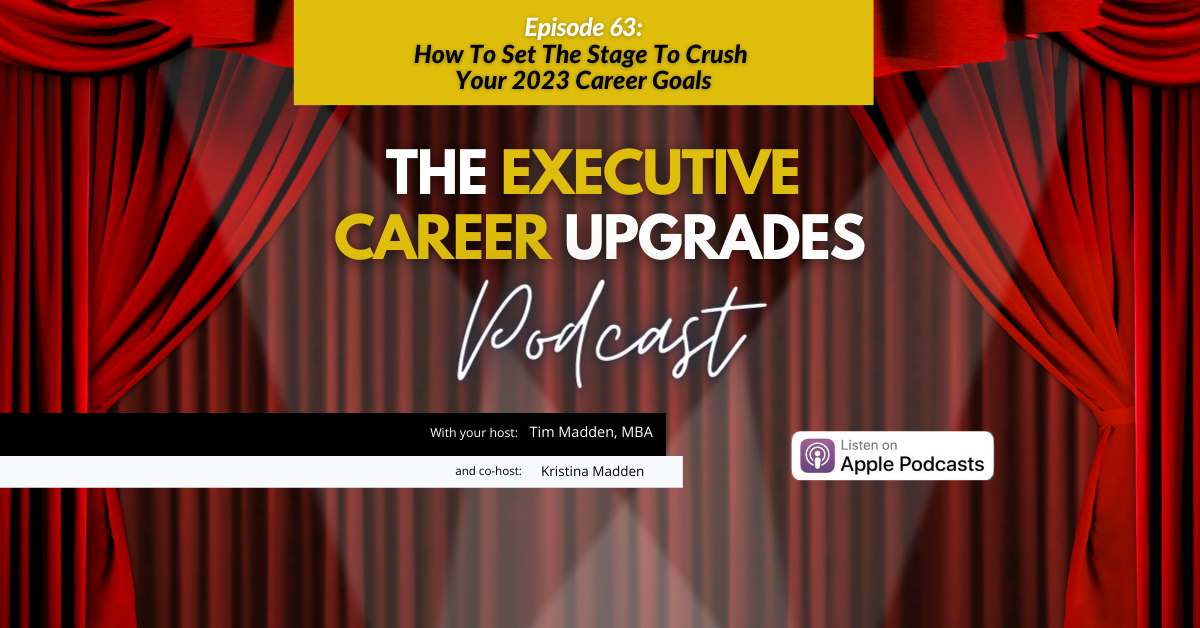 On today's episode of the Executive Career Upgrades Podcast we are going to share with you the most powerful strategies of goal setting so that you can set the stage for 2023.
Likely sometime in your life you have set a target on a goal and have fallen short. Why was that, how do we not have that happen again, what impact has that had on your life?
How would you like that to NEVER happen again? Tune in so we can show you what has worked for us and a tremendous amount of our clients so you can have the career and life you really want.
When the pain of your current reality becomes greater than the fear of change. That's when you will change.
Some highlights of this episode are: 1 – Consistently Inconsistent 2 – Personal, Professional, Financial goals 3 – Vision Board 4 – Become Obsessed
If you need help achieving your career goals in 2023 quickly go to http://www.execupgrades.com/podcast to schedule your free Career Consultation with one of our Executive Career Advisors.