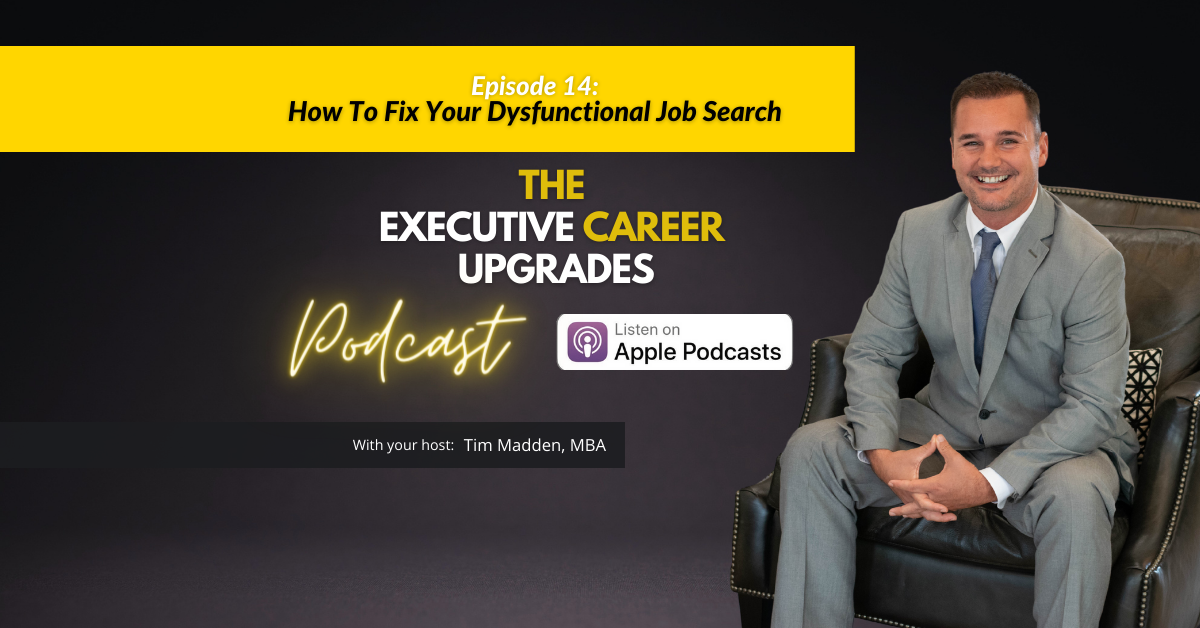 In today's episode I talk about how to get on the right track for your Executive Search and fix some of the common programs I see after working with thousands of professionals.
Some key highlights of this episode are:
-Mindset holding you back? Are you only doing this half-***?
-Do you know what you are targeting for your next role?
-Are you relying on online job boards that will never pan out?
-Are you afraid to reach out to your network?
-Do you not like talking about how good you are?
-Are you uncomfortable talking about $$$?