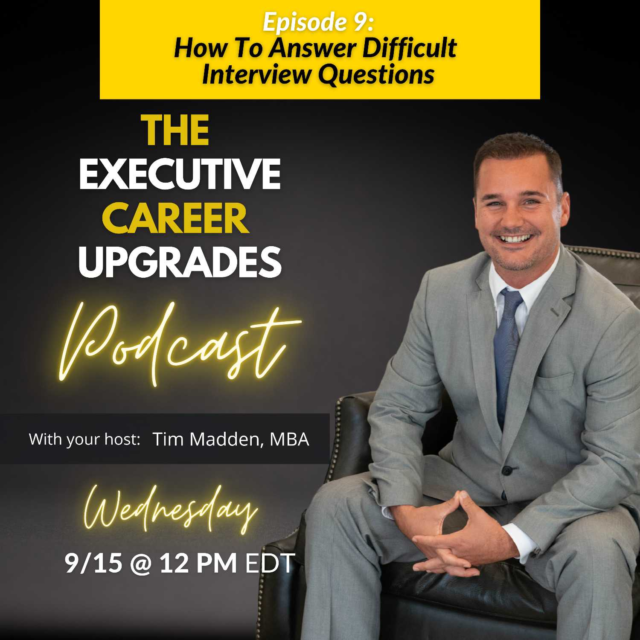 In todays episode we talk about answering difficult interview questions to ensure you are converting interviews into offers:
1 – What is your greatest weakness?
2 – Why should we hire you?
3 – Why did you leave your last role or walk me through your whole career?
4 – What's something that you didn't like about your last job?
5 – Plus more