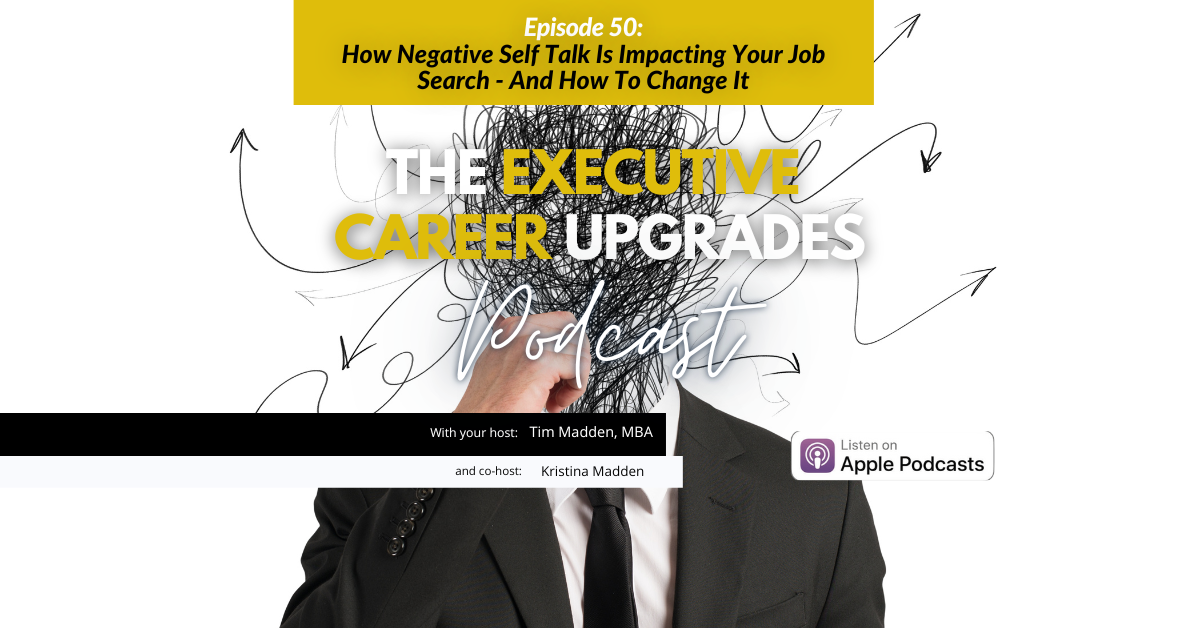 On today's episode of the Executive Career Upgrades Podcast we talk about how mindset affects your search and the ability to even start one.
You may be thinking I am too old, I don't have X degree, I am changing industries and no-one will hire me, plus more.
Tune into this episode for some practical tips to get your mindset right so you can land the job you love.
Some Highlights Of This Episode are:
1 – Your Upbringing
2 – Controlling Your Thoughts
3 – Controlling Your Emotions
4 – Controlling Your Actions