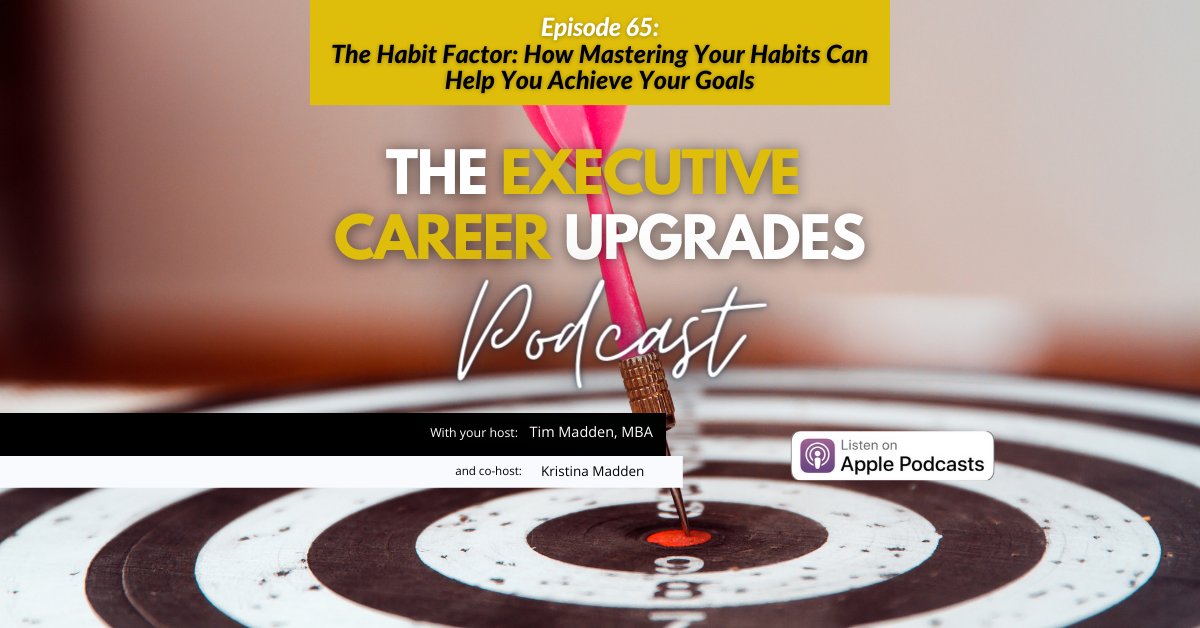 On Episode 65: "The Habit Factor: How Mastering Your Habits Can Help You Achieve Your Goals" of the Executive Career Upgrades Podcast we are talking about how to master your habits so you can achieve your goals in 2023.
In this episode, we'll be diving into the importance of setting clear and specific goals, and how you can use your habits to help you achieve them.
We'll also be sharing some practical tips and strategies for building and maintaining good habits, and how to overcome the common challenges that can stand in the way of your success.
Whether you're looking to land a job you love, improve your health, boost your productivity, or reach a personal or professional milestone, this episode has something for you.
So join us as we explore the role of habits in goal achievement and learn how to master your habits for lasting success.
Need help achieving your career goals in 2023? Schedule a free consult with one of our Executive Career Advisors at http://www.execupgrades.com/podcast