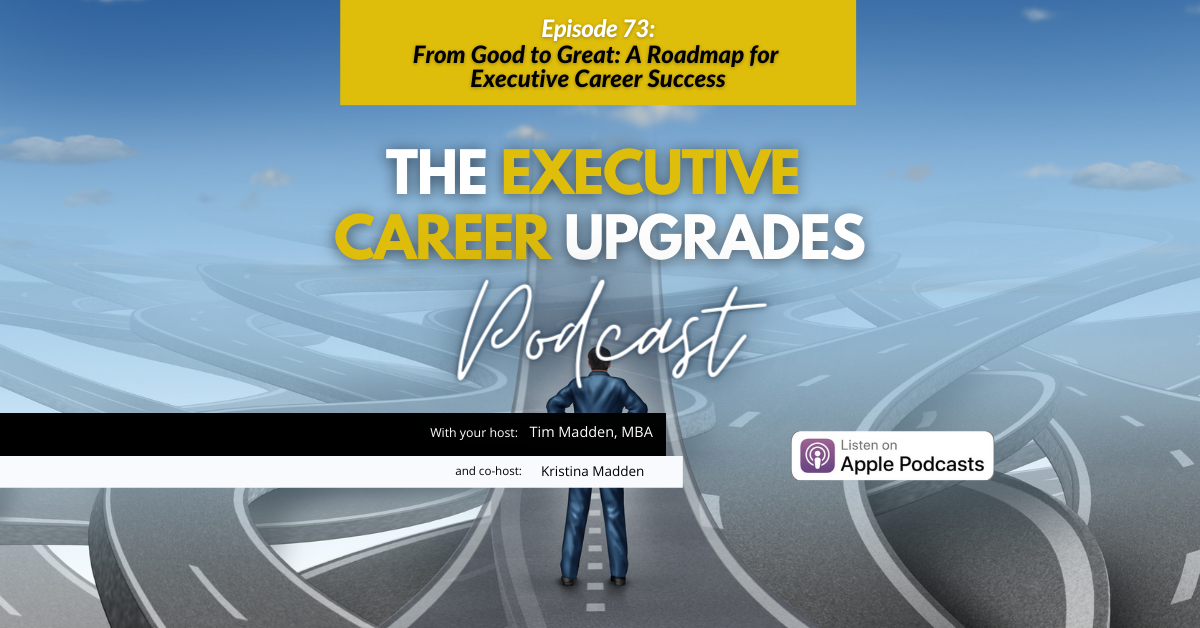 On Episode 73 of the Executive Career Upgrades Podcast, we give you a roadmap for success in your executive career.
Do you have a roadmap of how to get to your next position?
Do you have a roadmap for success in your career?
Let's be honest; most people do not. Having plans in life is so critical to success; if you fail to plan, you plan to fail. Join us as we provide you with practical tips on how to start building your plan so you can take control of your career!
Some of the highlights of this episode are:-Setting Goals-Building a Strong Personal Brand-Providing actionable tips and strategies for developing these competencies and becoming a more effective leader- Building Strong Relationships…
As always, if you need help in your career, go to http://www.execupgrades.com/podcast and schedule your free career consultation.