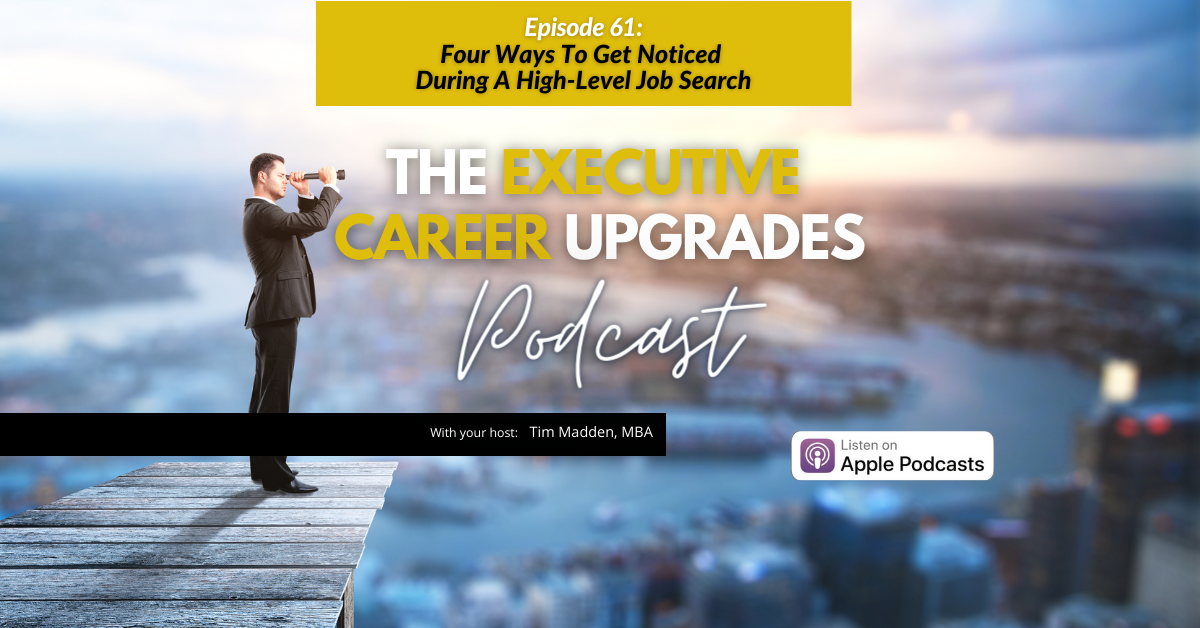 On Episode 61 of the Executive Career Upgrades Podcast "Four Ways To Get Noticed During A High-Level Job Search," we go over tactics and strategies to get noticed during your high-level search.
You can't afford to simply rely on your experience and skills to get the position you want. You have to find a way to stand out.
Just because this advice is often given to recent graduates and young professionals, it doesn't mean that it stops being relevant once you reach the peak of your career and start aspiring to Director, VP, & Exec positions.
With remote working becoming more prevalent and the world more globalized, you're now potentially competing with people from all over the world. Going the extra mile is essential.
If you need help in reaching your career goals quickly you can schedule a free consult at http://www.execupgrades.com/podcast