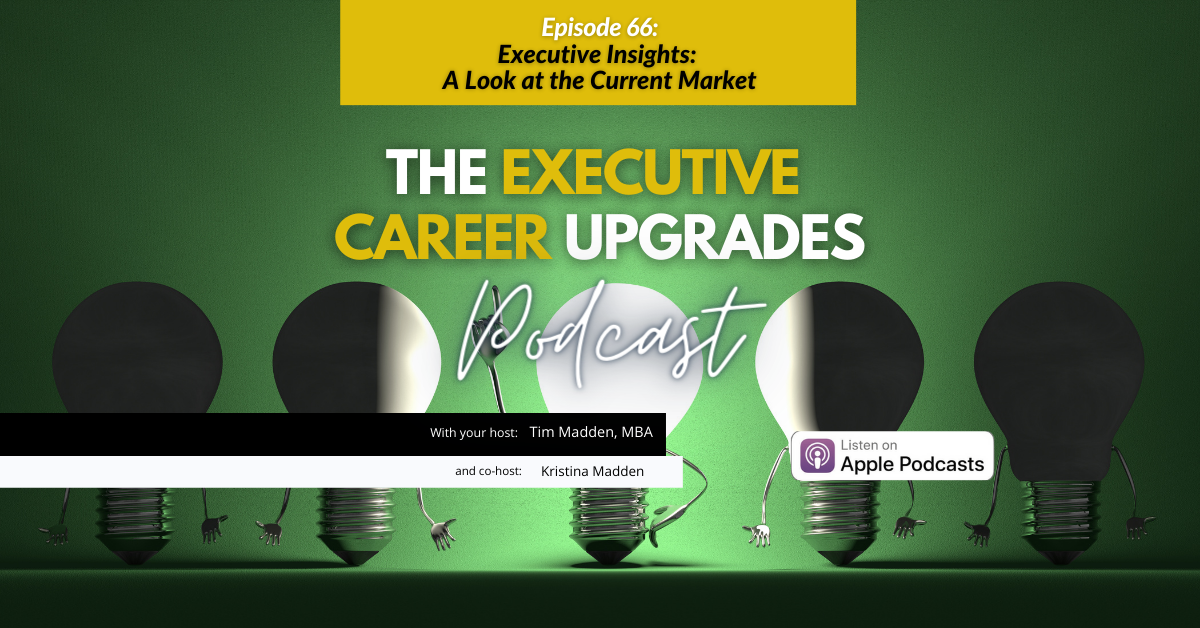 On Episode 66 of the Executive Career Upgrades Podcast, Executive Insights: A Look at the Current Market, we are taking a detailed look at the state of the current market.
Q1 is always great for hiring, and we want to keep you up to date on what markets are doing well and some markets to avoid — backed by data.
More importantly, though, how you specifically can succeed with this data.
If you are in the middle of a search OR considering one in 2023, this is one episode you do not want to miss.
If you need help reaching your career goals, schedule a free consult here at http://www.execupgrades.com/podcast