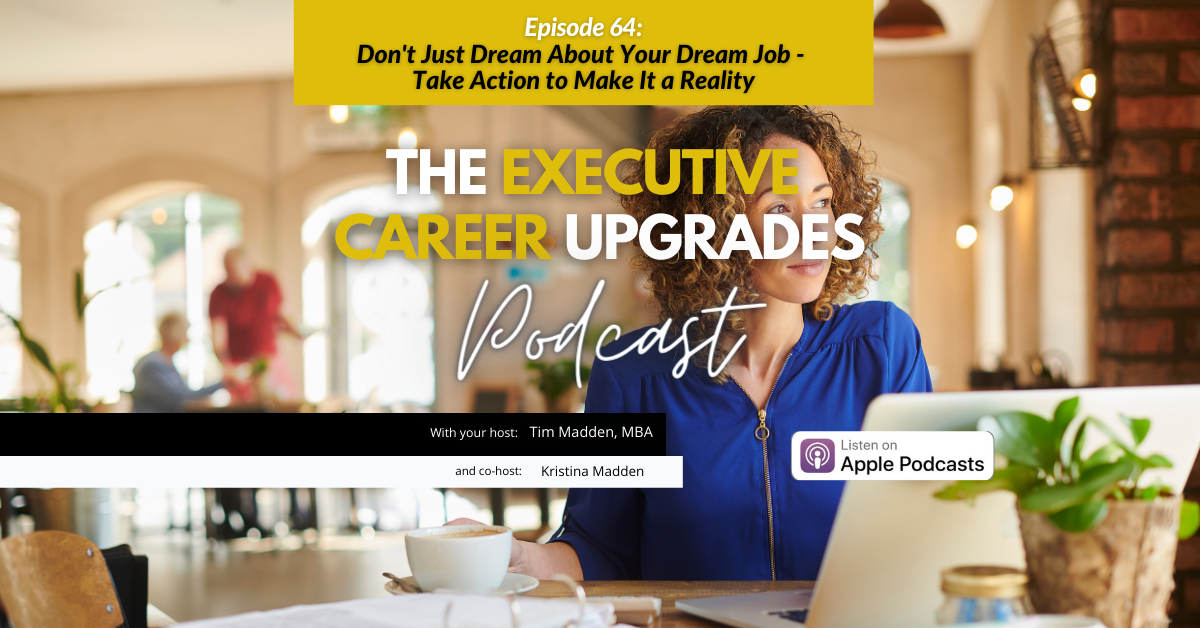 On Episode 64 of the Executive Career Podcast we are discussing not just dreaming about your dream job, but also showing you how to take action to make it a reality in 2023!Are you tired of feeling stuck in a job that doesn't fulfill you?
Are you ready to pursue your dream career but don't know where to start?
Just like last year on each episode, we'll be bringing you practical advice and actionable tips to help you take control of your career and make your dream job a reality.
Whether you're a newly promoted Director or a seasoned C-Suite professional looking to make a career change or land a new job you love, we've got you covered. So join us and let's make those dream job goals a reality!
If you need help achieving your 2023 career goals go to http://www.execupgrades.com/podcast and schedule your free career consultation with one of our Executive Career Advisors.