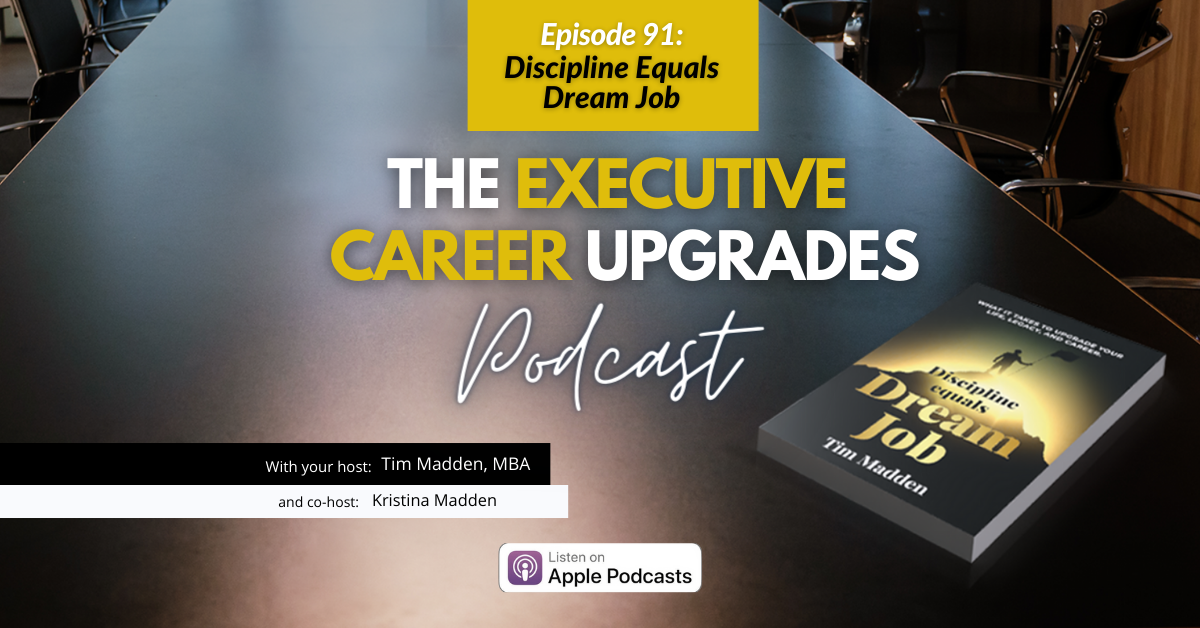 We are excited to announce that the replay of Episode 91 of ECU's Podcast, titled "Discipline Equals Dream Job," is now available for you to tune into!
In this exclusive episode, Tim Madden, Co-Founder and CEO of Executive Career Upgrades, focuses on the profound insights and strategies outlined in my highly anticipated book of the same title. Whether you're facing obstacles in your job search or looking to enhance your professional journey, this episode is packed with valuable advice tailored to help you break through barriers and unleash your full career potential.
Feel free to listen to the replay at your convenience, so you can absorb the transformative content at your own pace.
Thank you for your continued support, and we hope you enjoy the replay of Episode 91: "Discipline Equals Dream Job." Stay motivated and inspired on your career journey!
P.S. It is my sincere hope that Discipline Equals Dream Job will serve as a valuable resource to you, whether you are currently seeking new opportunities or planning to do so in the future.
You can purchase your copy of "Discipline Equals Dream Job" on Amazon by following this link. I would also be immensely grateful if you could leave a positive review on Amazon after reading the book. Your feedback will help other professionals make informed decisions about how this book can benefit them.