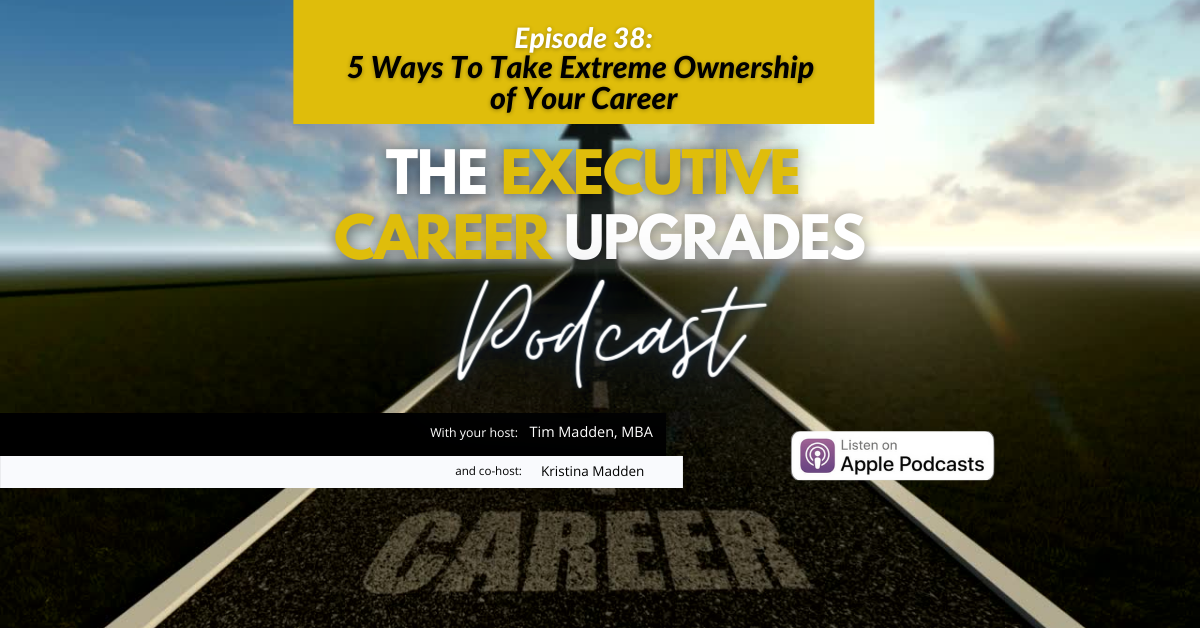 On Episode 38 of the Executive Career Upgrades Podcast we talk 5 Ways To Take Extreme Ownership Of Your Career. If you are a professional looking to advance their career we want to give you some practical tips & strategies that you can start implementing now to accelerate your career.
Some highlights of this episode are:
1 – Check your ego
2 – Having a deep belief you are great at what you do
3 – Planning
4 – Prioritize & Execute
5 – Decisiveness and Uncertainty
If you need help in your career you can go to http://www.execuprgades.com/podcast to have a conversation about your career upgrade that you have likely never had before.