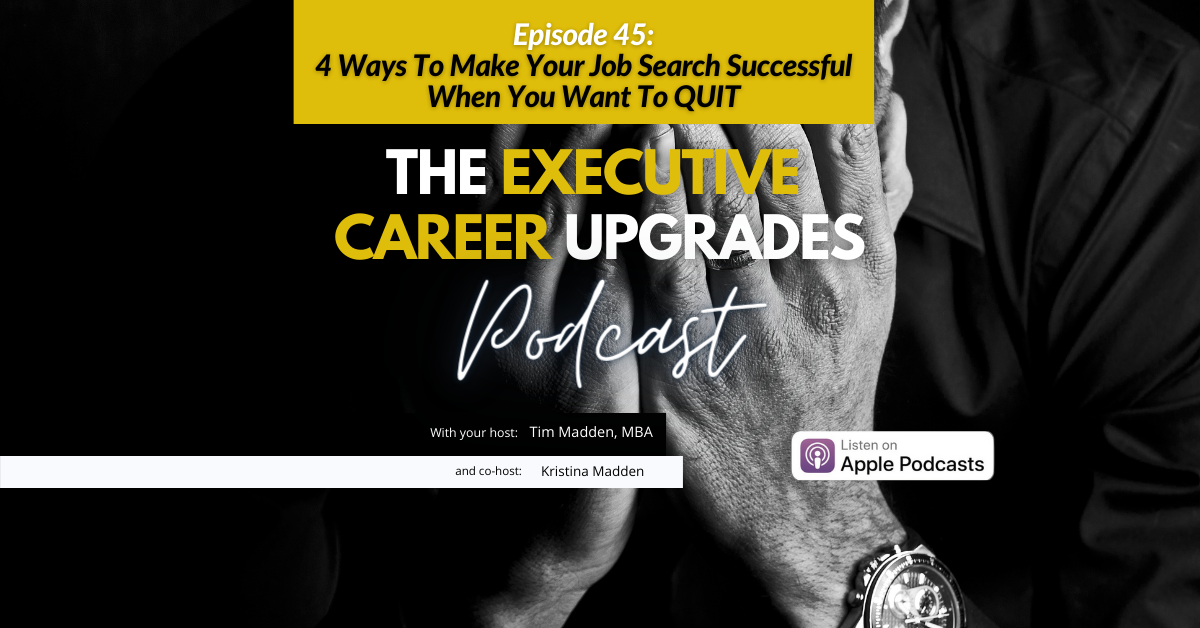 On today's episode we talk about the 4 Ways To Make Your Job Search Successful When You Want To QUIT. Let's be honest, an Executive search is tough and you're likely to face a lot of rejection. In this episode we wanted to give you some practical tips on a few ways you can push past wanting to quit.
Some of the highlights are:
1-Always be re defining your why (why you started)
2-Prioritize tasks & time block
3-Generate excitement (adopt a mindset that collects evidence that you will be successful)
4-Network with people who have achieved what you want Looking to land a new role quickly? Go over to execupgrades.com/podcast and book a free career consultation with us.