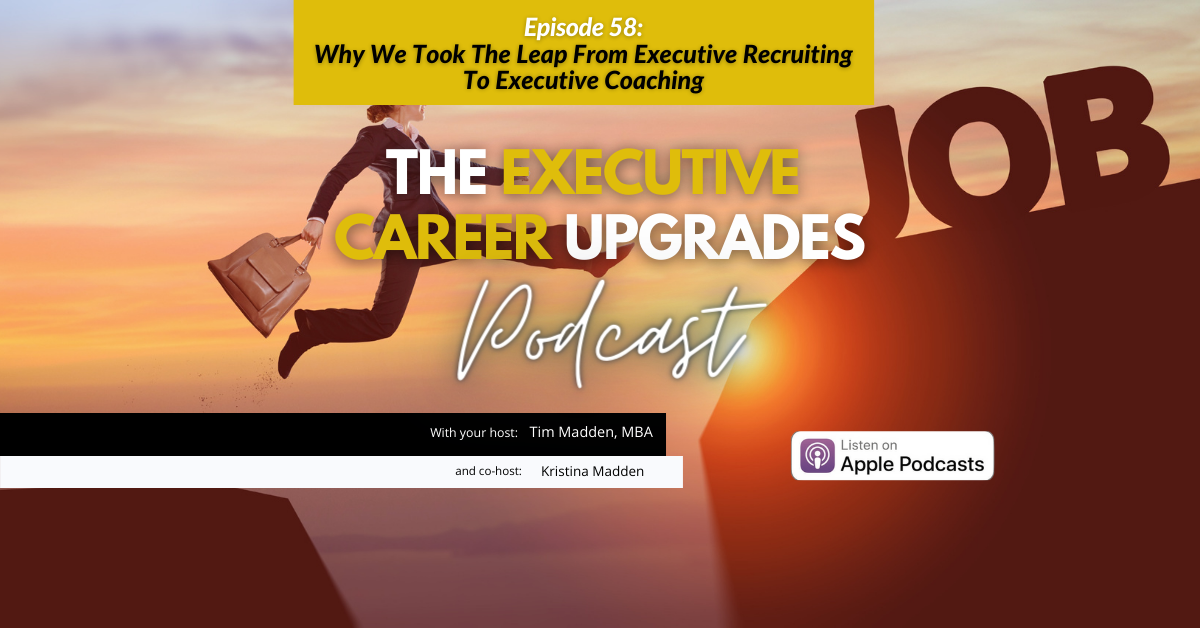 On Episode 58 of the Executive Career Upgrades Podcast we have a very special message that we get asked all the time.
So, Tim and Kristina Madden…you built a 10 million dollar recruitment firm?…Why did you decide to ditch that and take the leap from executive recruiting to executive coaching?
A question we hear all the time. Multiple times daily now!
We have decided to give you a peek into this huge leap we made in our lives and business and exactly why and how it all went down.
Find out how exactly this positioned us to put our clients needs first and truly connect with them. This also allowed us to begin our part in healing corporate America and the broken job search system.
Lastly, this sheds much needed light on why we help our clients bypass gatekeepers such as recruiters, HR, and mid level management.
Yes, let's talk about why it's okay to ditch the recruiting process entirely!