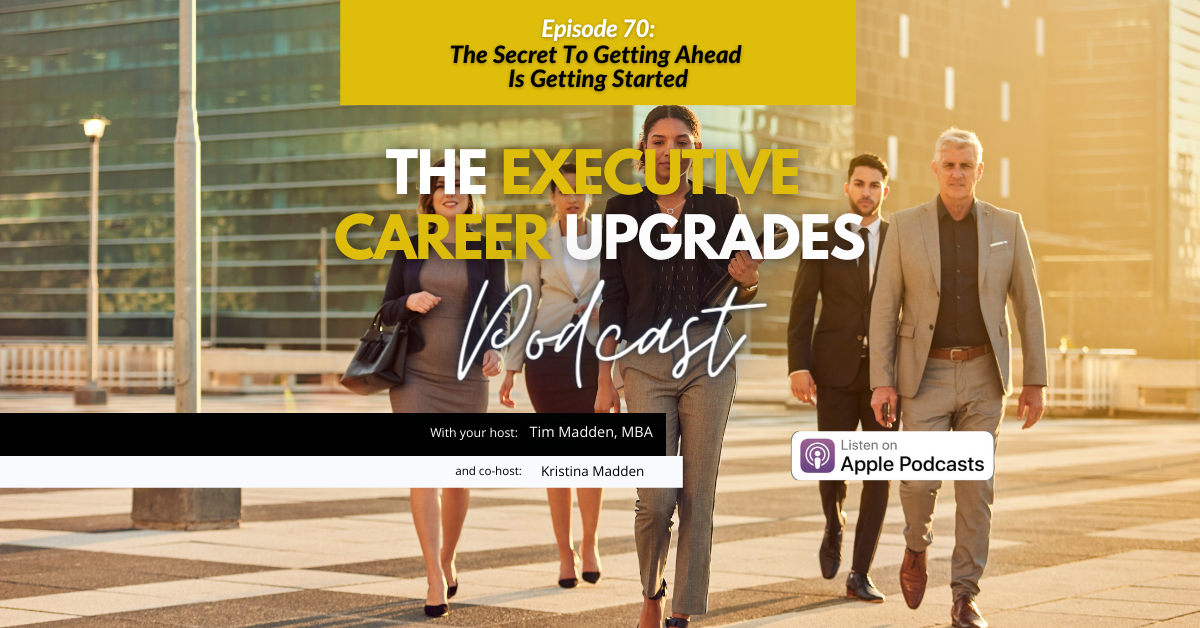 Are you tired of putting off your career goals? It's time to get started and achieve the success you deserve!
Tune in to Episode 70 of the Executive Career Upgrades Podcast, where we reveal "The Secret To Getting Ahead Is Getting Started."
Join us as we share new tactics and strategies to help you jumpstart your career development in 2023 and beyond. From turning complex ideas into simple actions to increasing productivity and staying ahead of the competition, we've got you covered.
Don't miss out on the insights and advice that could change the trajectory of your career. Schedule your free career consultation with one of our Executive Career Advisors at http://www.execupgrades.com/podcast today!