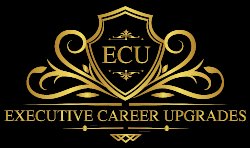 Free Executive Career Training Below:
How To Answer "Tell Me Your Salary Requirements"
You know, if you are targeting 6 Figures or Multiple 6 Figures for your next Director, VP, or Executive career role, you're going to have to talk about $$$. What I know about money is no one likes talking about it but everyone wants more of it.
Knowing how to successfully navigate the salary questions will impact your lifetime earning capability so I created this short video to help you overcome the common questions associated with salary so you can maximize your compensation.
Hope you enjoy this Executive Career Training video! ⬇⬇
We Help You Land The Career You Deserve
Our mission is to help Directors, VPs, Execs, and seasoned professionals targeting 6 figures or multiple six figures to land the job and money they deserve in the marketplace.
Here at Executive Career Upgrades…
We teach you the most powerful and effective job search strategies that are proven to work without wasting a TON of time.
We help you accelerate your job search and find opportunities at the best companies in the world.