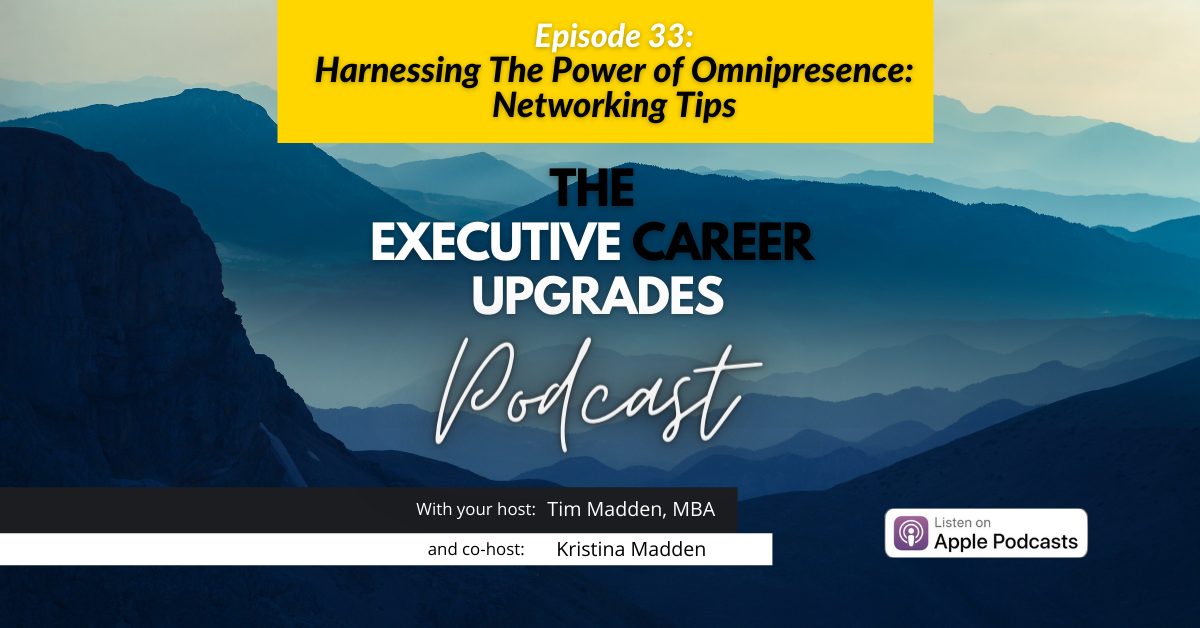 On today's episode of the Executive Career Upgrades we talk about Omnipresence about the importance of it to truly accelerate your career.
Some of the highlights of the episode are:
1 – Most people don't know you -HUGE problem
2 – Realtors / Or What product or service you sell
3 – How much power would you have if everyone in your market knew you?
4 – What is your goal? Are you setting them high enough?
5 – Have to create content (what i do here at ECU)