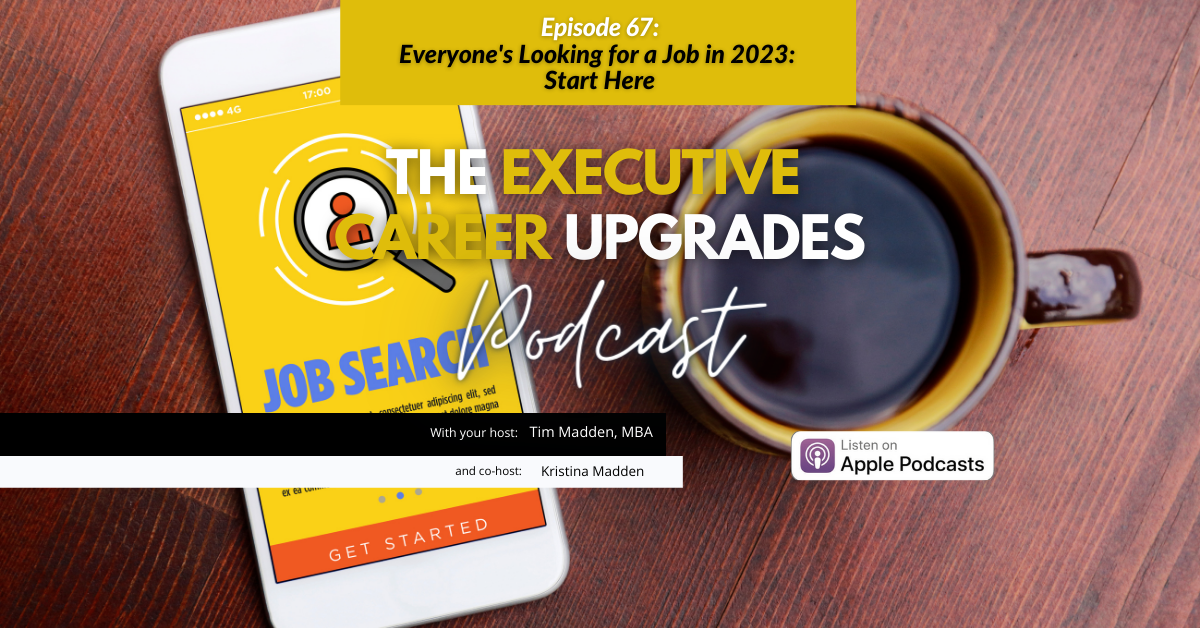 On Episode 67 of the Executive Career Upgrades podcast "Everyone's Looking for a Job in 2023: Start Here," we are covering what you need to do in order to succeed in your job search in 2023… Especially when 96% of professionals are looking for a new role.
If you need help landing your next upward mobility, move… Schedule a free career consultation here – http://www.execupgrades.com/podcast
Because of inflation, no upward mobility potential, or toxic work environments, employees are leaving organizations at record rates. We want you to be prepared with the most up-to-date tactics and strategies.