Meet Yoram. Yoram was self-employed for more than 20 years and was interested in getting back into the corporate world.
His job search process was not "leading" him anywhere and after exhausting his networking contact list, Yoram's belief in seeking support and mentorship led him to reach out to our team for a call.
… What happened next is simply extraordinary!
He followed our proven blueprint for success to effectively showcase his value and land a $200K job he LOVES.
I encourage you today to check out his impressive Success Story by clicking the graphic below.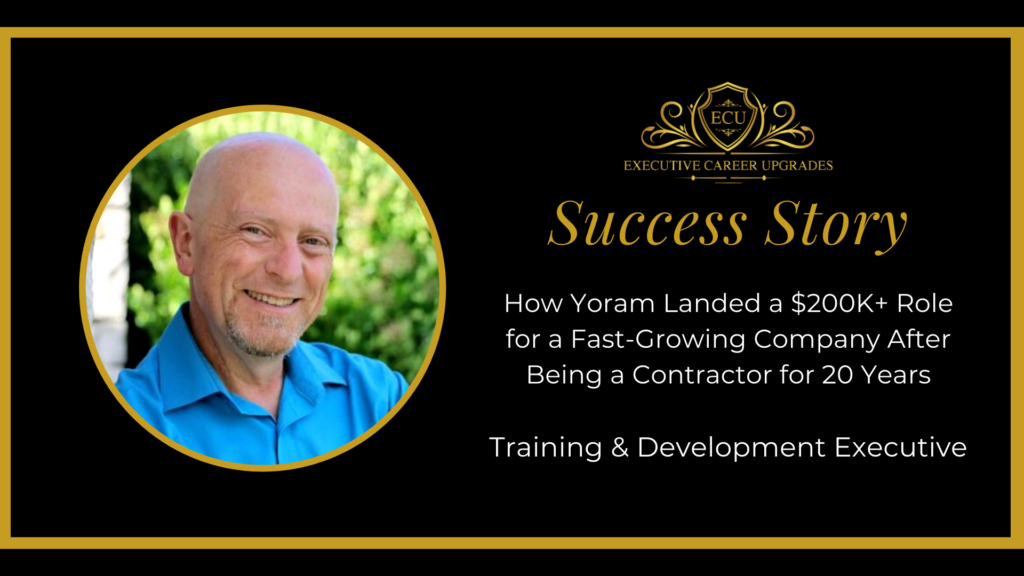 Yoram is one of those clients that will remain in our hearts for his genuine interest and openness in learning NEW ways of approaching barriers and challenges. Your very own ability to seek out support could lead to the changes you seek — especially when it comes to a fulfilling career.
So, listen, if you're a Director, VP, or Executive looking to land a $100K+ job you LOVE within 90 days (without relying on job boards or recruiters), you're invited to schedule a complimentary Career Breakthrough Session to learn more about how we can help you the way we helped Yoram.
Looking forward,
Tim Madden, MBA | Executive Career Upgrades